From museums, galleries, and auction houses to arts administration, publishing, and philanthropy, many Barnard alumnae throughout the years have gone on to build careers in the art industry as academics and practicing artists, whether or not they majored in art history. This diversity illustrates the malleability of a Barnard education and the advantage of being in New York City, where courses are regularly taught at or with museums, and visiting artists, curators, and critics help to enrich the curriculum. 
To learn how theory becomes practice in the real world, Nadine Orenstein '83, Freyda Spira '96, Marsha Hill '72, Yelena Rakic '91, and Mia Ciallella '19 share how they found careers in the arts, whether they took the conventional route or not, what it's like to collaborate intergenerationally with other alumnae, and what current students should know about the industry. In pure Barnard serendipity, all five alumnae currently curate at the Metropolitan Museum of Art or have interned there.
Nadine Orenstein '83: Drue Heinz Curator in Charge, Drawings and Prints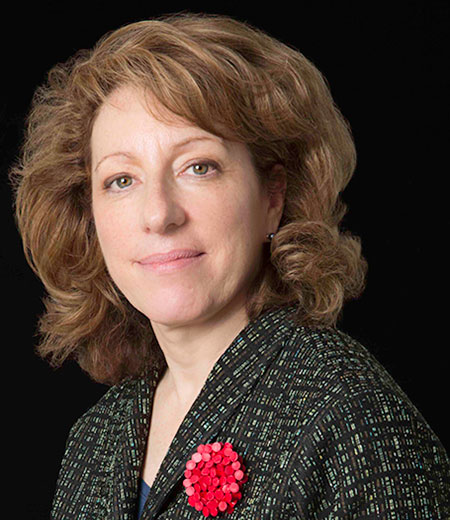 I grew up in New York and have visited museums since I was little. My mother has written a lot about women artists, so I was exposed to the art world growing up. I also attended the High School of Music and Art in the City. When I arrived at Barnard, I knew that I wanted to major in art history and that I wanted to become a curator.

What most helped me on my career track at Barnard was the winter internship program that took place during break, which I participated in every year. I had internships in a gallery and at the Brooklyn Museum and Franklin Furnace, which were good introductions to what it was like to work in museums and art spaces, and I got my first job at the Met through the Barnard career services office. I received the Josephine Paddock Fellowship at graduation, and that honor helped with my fees for graduate school.
The Institute of Fine Arts is down the block from the Met, so I had professors who were curators, and classes were sometimes taught at the Met. While I was getting my Ph.D., I was also doing the institute's Curatorial Studies program, which got me into the Department of Drawings and Prints. During the last stage of that program, I interned with David Kiehl, a curator in the department, and that led to a job in the department's study room. Then I went off to the Netherlands to work on my Ph.D.
How I got my job is a long story, but it was a case of having every qualification in the world, all the stars aligning, and showing the people in charge what I could do. My specialty is Dutch and Flemish drawings and prints, but as head of the department, I get involved with everything in our collection, from baseball cards to Degas drawings to Kara Walker prints.
I have had the opportunity to work with a number of Barnard interns in our department, and Freyda Spira '96 was my first intern, so it is great to see how her career evolved over time and to eventually have her step into my previous curatorial positions once I was promoted. My advice to Barnard students today is to intern, intern, intern. Think about what areas of art you are interested in and talk to people in that field. The job of museum curator requires skills that are not necessarily taught in graduate school but rather are learned on the job, such as how to handle works of art, the practicalities of cataloguing works, and how to write museum-related texts like labels and acquisition papers. These sort of skills are among the qualifications we look for when hiring curators.
Freyda Spira '96: Associate Curator, Northern European Prints, Drawings, Illustrated Books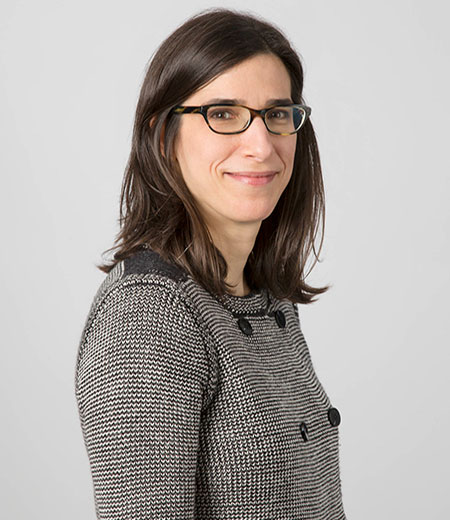 I was an art history major and started an art history club, along with other majors and Keith Moxey, [Barbara Novak '50 Professor of Art History]. At Barnard, I was encouraged to seek out an internship in the City and spent my senior year interning at Christie's auction house.

While working on a master's at Columbia in art history, I met Nadine Orenstein on a tour that she was giving on the Met exhibition Rembrandt/Not Rembrandt. I knew that she went to Barnard, which gave me the courage to ask if she would consider me as an intern. I have known I wanted to be a curator since I interned for Nadine Orenstein in 1998 and have worked with her since, such as on The Renaissance of Etching, which opens at the Met in October 2019. Nadine also encouraged me to mentor others, including Mia [Ciallella '19]. It has meant so much to me to see Barnard women in the field and that we all help each other. 
I have learned that relationships are the basis of making careers and getting experience. As a result of being Nadine's first intern, I knew I wanted to be a curator. Everyone needs a foot in the door, and Barnard was able to give me that into the museum world. Chloe Carberry '19 was my intern this year. I hope to help her in any way I can, just like other Barnard alumnae have helped me. I continue to meet Barnard women who work in museums, and every time it happens we feel an instant connection, a shared experience that we can build upon. 
Marsha Hill '72, Curator, Egyptian Art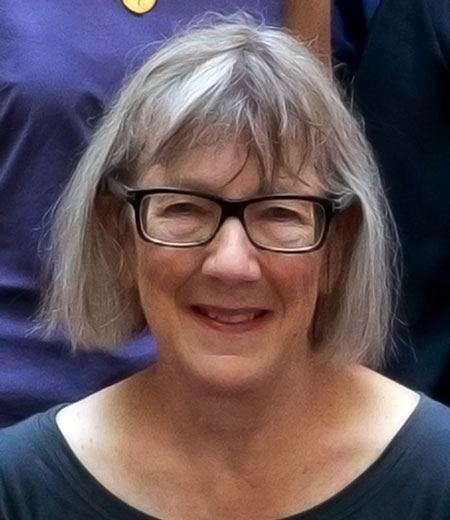 I came to Barnard as a transfer student from Cornell in 1970 and studied Latin and Greek. At Barnard, I found an opportunity to nourish my first love for Egyptian art and history in the Art History Department and in the Archaeology and History Departments at Columbia. I remember being struck by how easy it was to feel involved in Barnard's small, female-dominated classics classes. 

For a while, I worked as an administrative assistant and then as a lab assistant in a neuropharmacology lab at Yale, a job I learned about through Barnard. After a year in Paris, where my partner/husband was studying, I found an administrative assistant job connected to Egyptology at the Met. I started studies at the Institute of Fine Arts with scholarship support from the Met. I had a child, went with my husband to Israel, where I studied Egyptian language at Hebrew University, and returned after three years to a research, then curatorial, position and to finishing my Ph.D. I have been a curator in the Egyptian Art department for many years now and am responsible for the first millennium B.C. galleries.
I would tell students that your professors know you and want to help you and can reach out to friends in the field on your behalf, whether you know for sure what you want to do or are still undecided. Many years ago, [assistant professor of classics] Ellen Morris '91 brought to my attention Irene Soto Marín '10, who joined us as a college intern and went on to excavate in Egypt, earn a Ph.D. from the Institute for the Study of the Ancient World at NYU, and lead a research group on ancient currency in Switzerland.
Yelena Rakic '91, Associate Curator, Ancient Near Eastern Art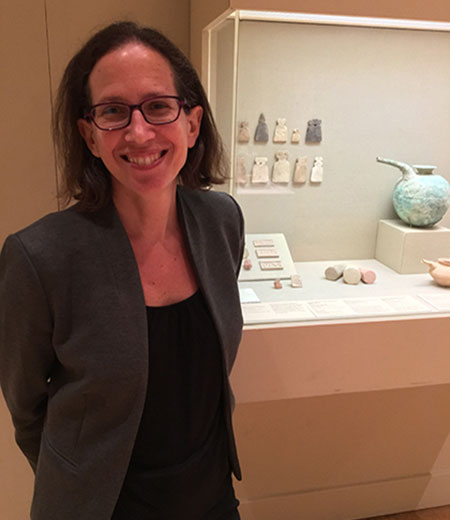 I was an art history major, and in my sophomore year I took a class on ancient Near Eastern art at Columbia and was captivated. I took every class that the professor offered, including graduate-level seminars, and continued with this area of specialization in graduate school. In those classes and others, I was required to spend time at the Met and write about objects in the collection. My ancient Near Eastern art history professor introduced me to the curators at the Met. Making that connection allowed me to learn more about curatorial work, which influenced my decision to pursue a museum-based career. The overall art history training I received at Barnard also prepared me for graduate school, which led to my curatorial career.

During graduate school I was an intern and a fellow in the Department of Ancient Near Eastern Art, where I am today. I stayed in contact with the department after I received my Ph.D. and started in a research position in 2008 and then on to a curatorial position the following year. I have worked on special exhibitions, edited and co-edited museum publications and catalogues, taught classes in the galleries, given gallery talks, worked on different education programs, participated in archaeological excavations, and have traveled with art that was being loaned to other museums. 
I have served on a committee with Freyda, and it was nice to make the Barnard connection and that we went to the same graduate school! A few years ago I served as a mentor for a Barnard graduate who was interning in the digital department. My advice to students interested in working in museums is to talk to as many people as possible who work in the field to learn about the different institutions and available jobs.
Mia Ciallella '19: Intern, Costume Institute's Irene Lewisohn Costume Reference Library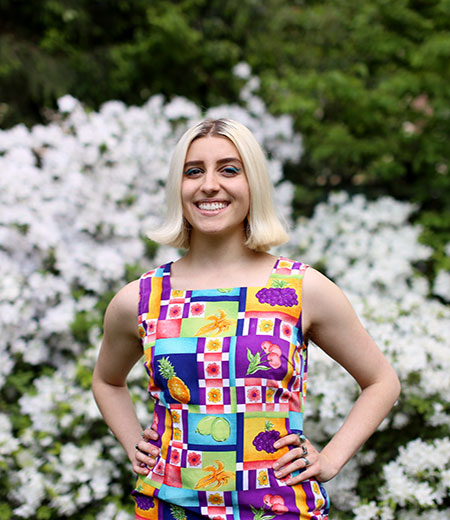 As someone who double-majored in English and women's, gender, and sexuality studies, I felt a bit of imposter syndrome when applying to internships, but I landed a summer internship with the Met MuSe, one of the most competitive museum internships in NYC. I worked in the Costume Institute Library, which allowed me to work at the intersection of three of my interests: museum work, library work, and fashion. 

For two years at Barnard, I was the fashion director of Hoot Magazine but wanted to take a more theoretical approach to fashion. Working in a library surrounded by critical and historical texts on all kinds of fashion was something I didn't realize existed. I believe I landed the internship through my involvement with Hoot, my liberal arts background, and my experience and interest with archival work. 
As part of the cohort, all 40 interns had to develop and give their own tours to museum patrons multiple times throughout the summer. Using my interpretations of the art, based on what I learned in my English and WGSS classes, I developed a tour that blended fashion, art, and critical dialogue. I even made a zine that I handed out to patrons!
---
In other news: Check out the Radical Love exhibition on display at the Ford Foundation Gallery until August 17, 2019. Lisa Kim '96 is the gallery director.