Art Installation: Kehinde Wiley at Barnard College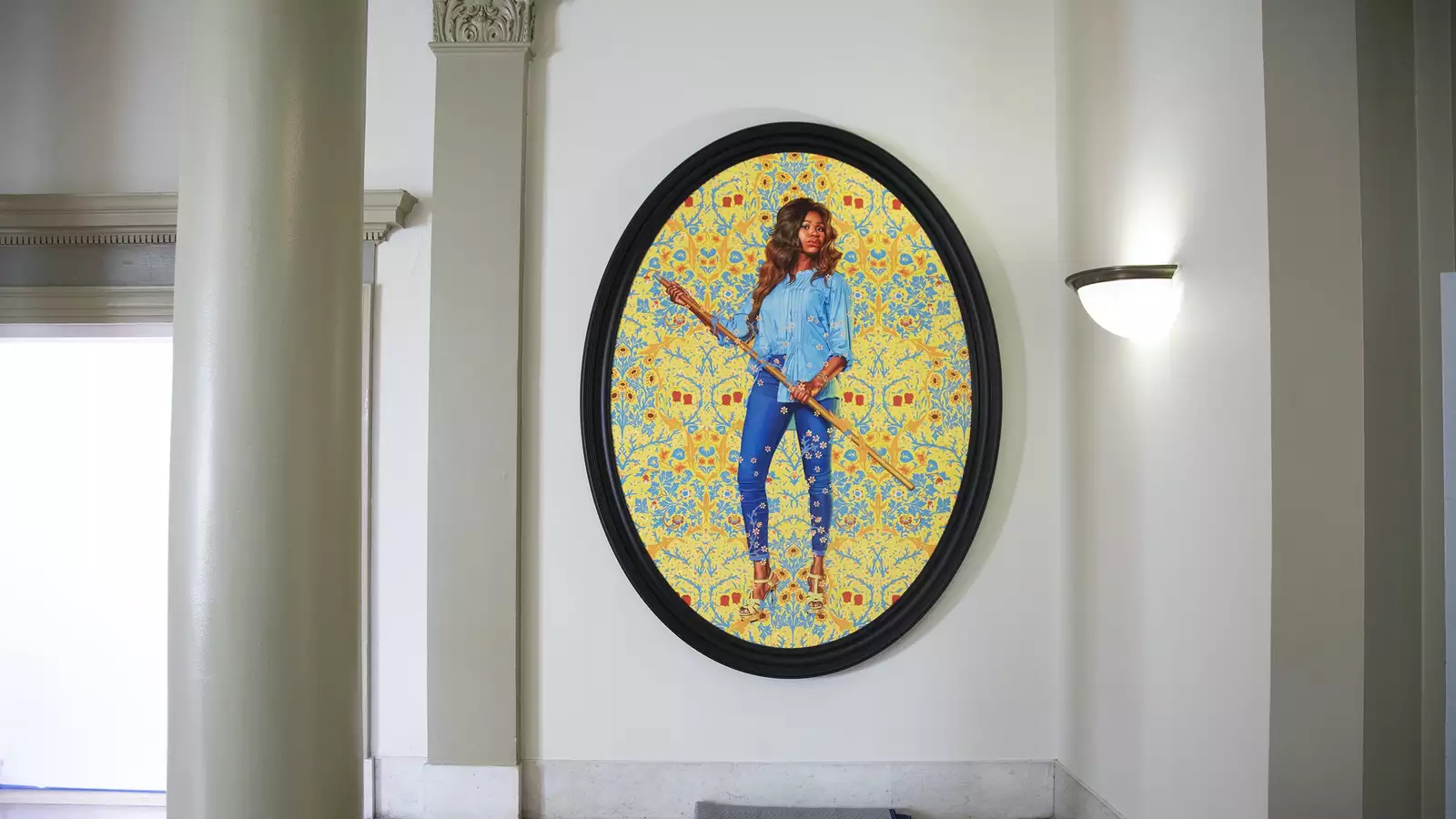 On January 28, Barnard College welcomed the installation of two paintings — by renowned painter Kehinde Wiley — outside of the Access Barnard office entrance in the lobby entrance of Milbank Hall. (Watch a video of the installation above.) The large-scale, oil-on-canvas paintings, Portrait of Dorinda Essah (above) and Portrait of Savannah Essah, are part of a series of six paintings from the William Morris Gallery exhibit "Kehinde Wiley: The Yellow Wallpaper," the title a reference to Charlotte Perkins Gilman's 1892 short story. The paintings are on long-term loan to the College.
The portraits set modern African and African-Caribbean women from London in the lush, ornate context of British design history, allowing them to claim their place. The paintings feature a mother (Dorinda Essah) and her daughter (Savannah Essah), dressed in contemporary clothing, against the backdrop of Morris & Co.'s iconic wallpaper designs. The eponymous yellow wallpaper from Gilman's short story eventually drives the protagonist mad, who is confined to her bedroom following a diagnosis of "hysteria," whereas in Wiley's portraits, Dorinda and Savannah Essah are indomitable. These pieces evoke questions about the women, the world around them, past history, and Blackness and build on Wiley's interest in the relationship between the human body and the decorative.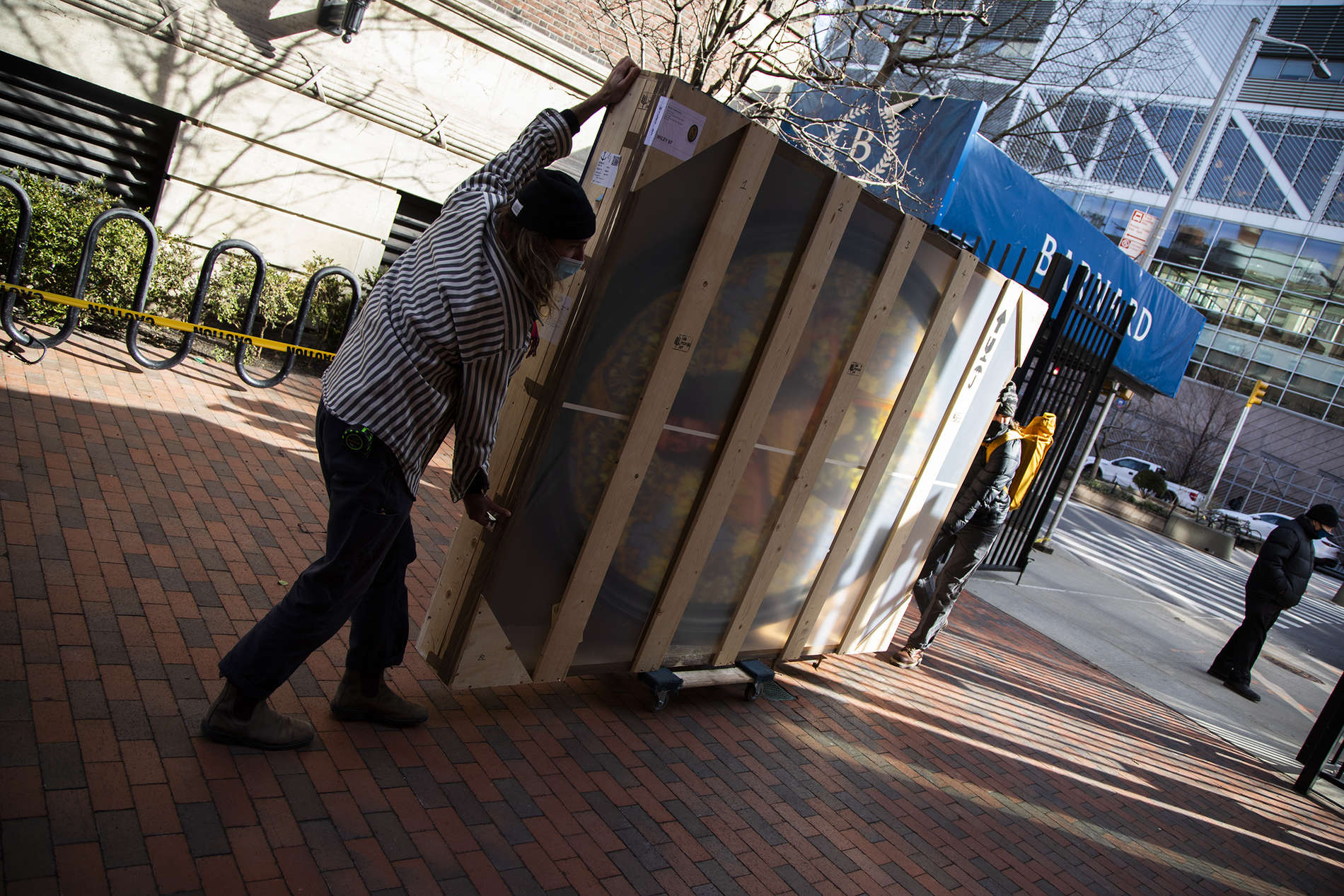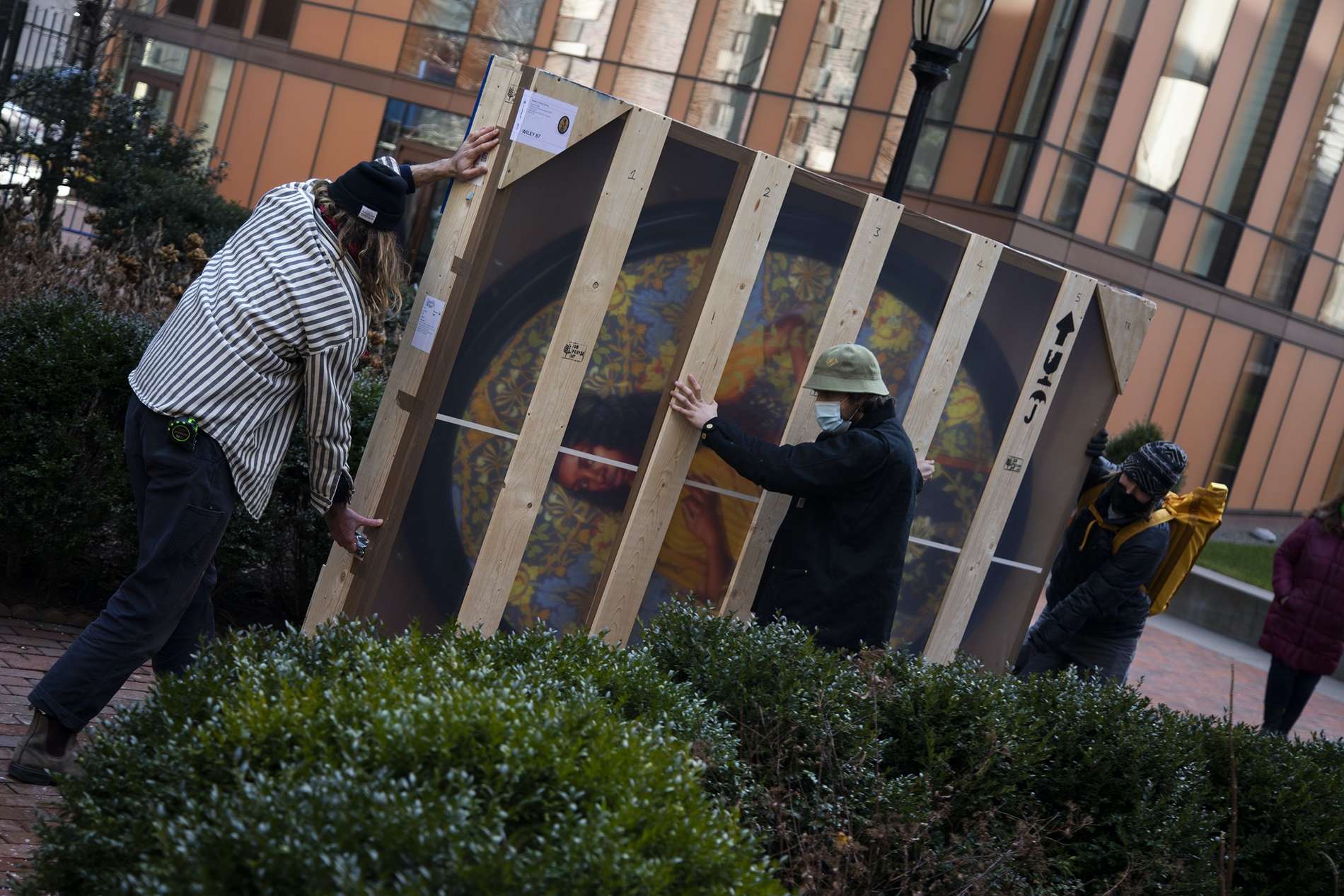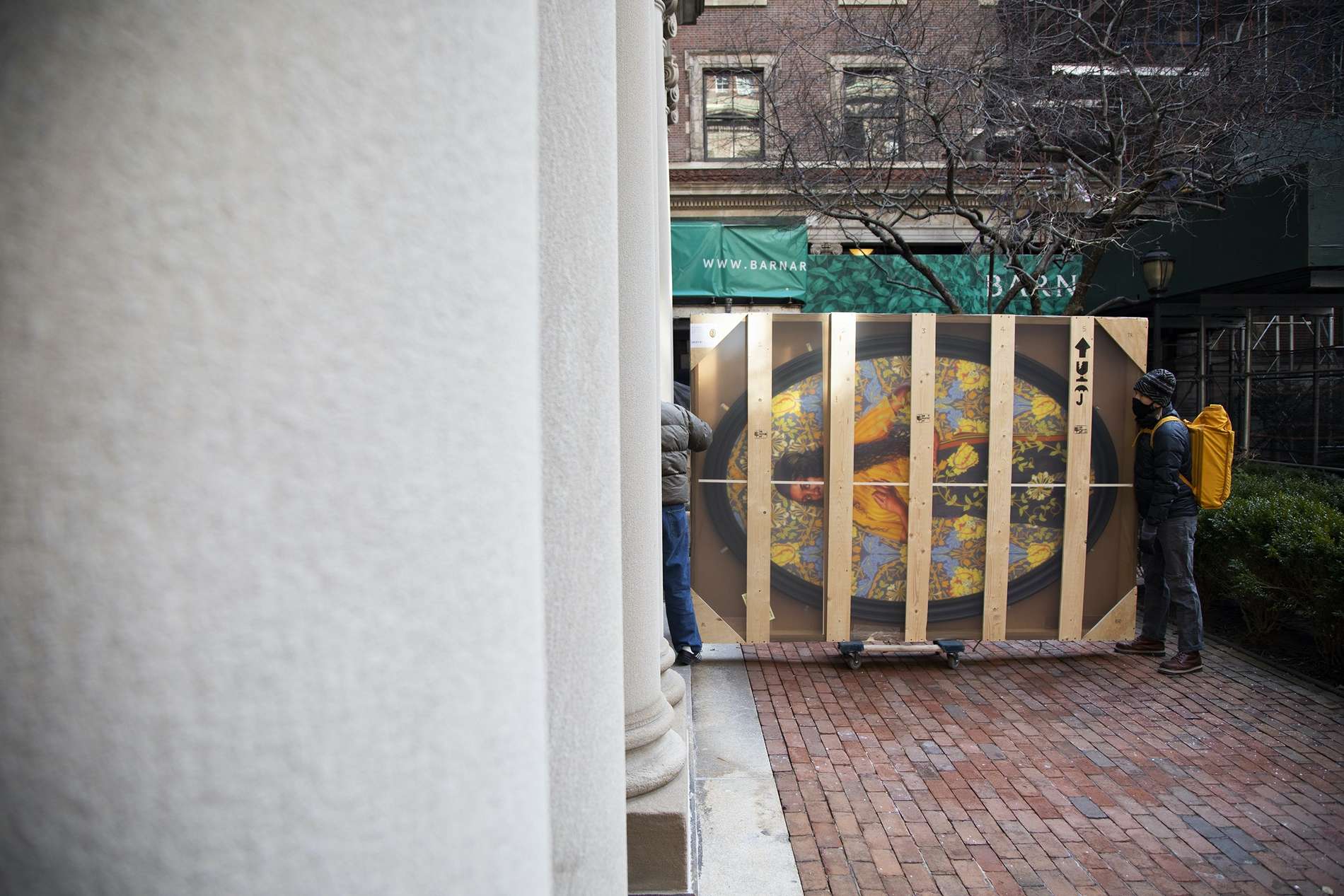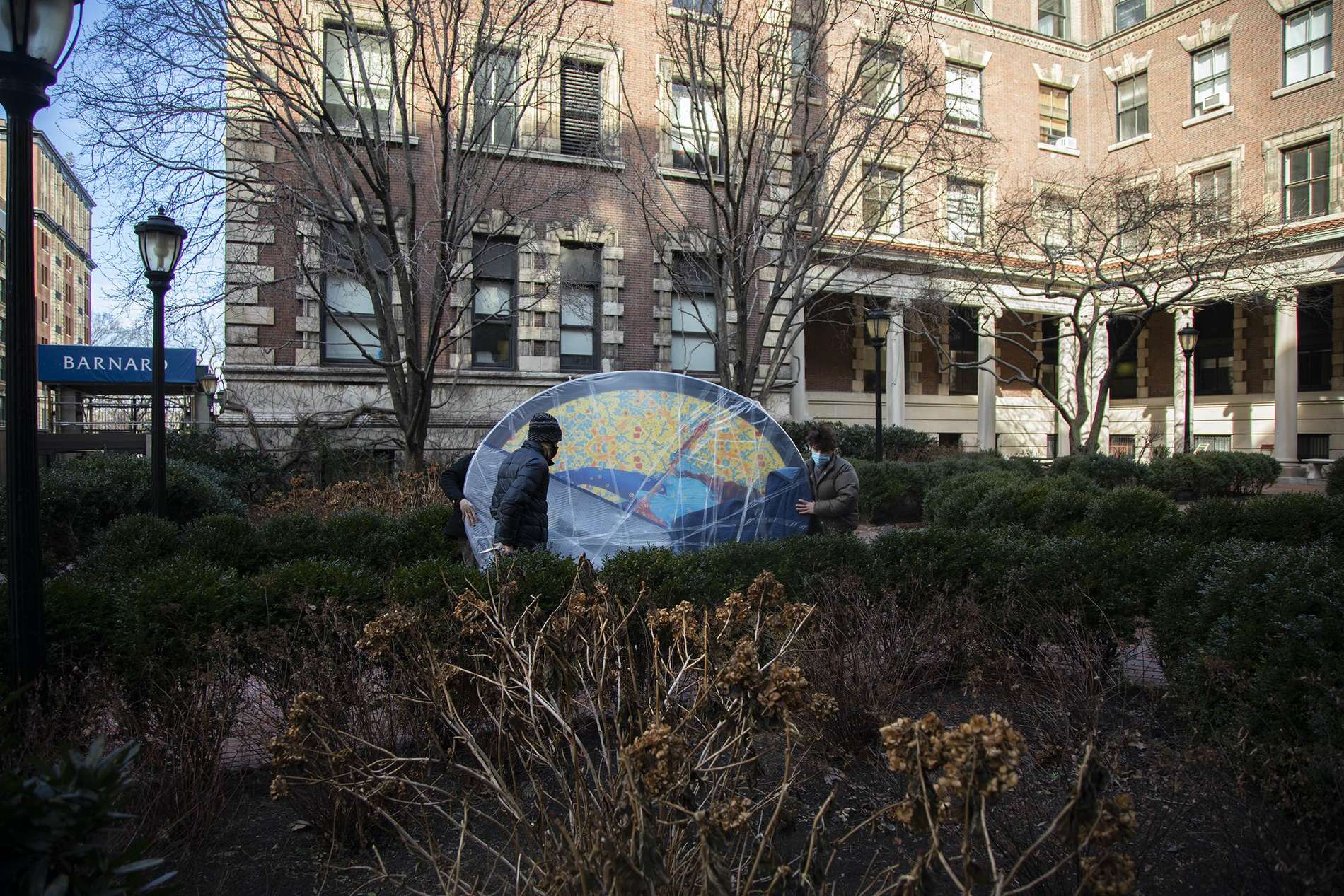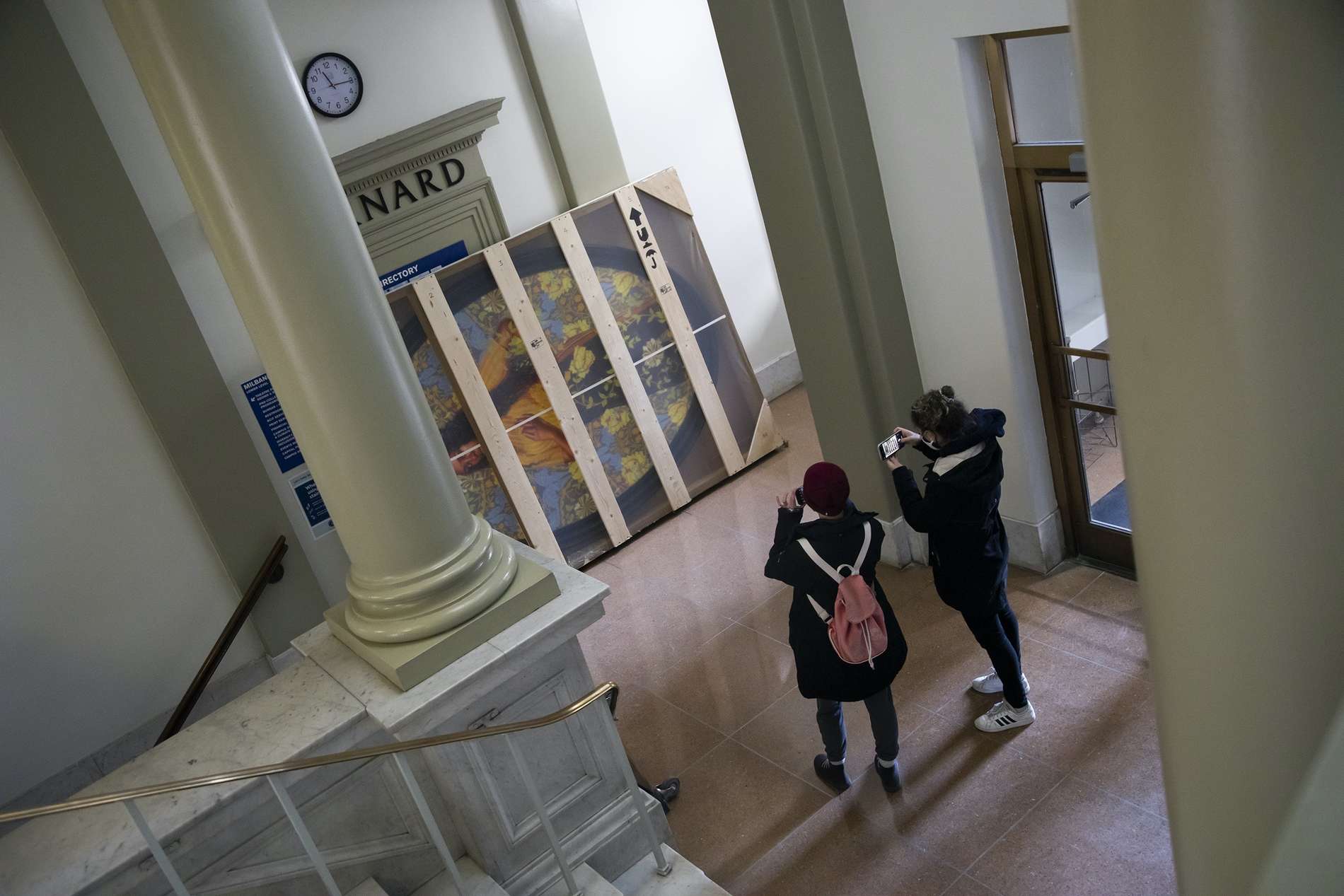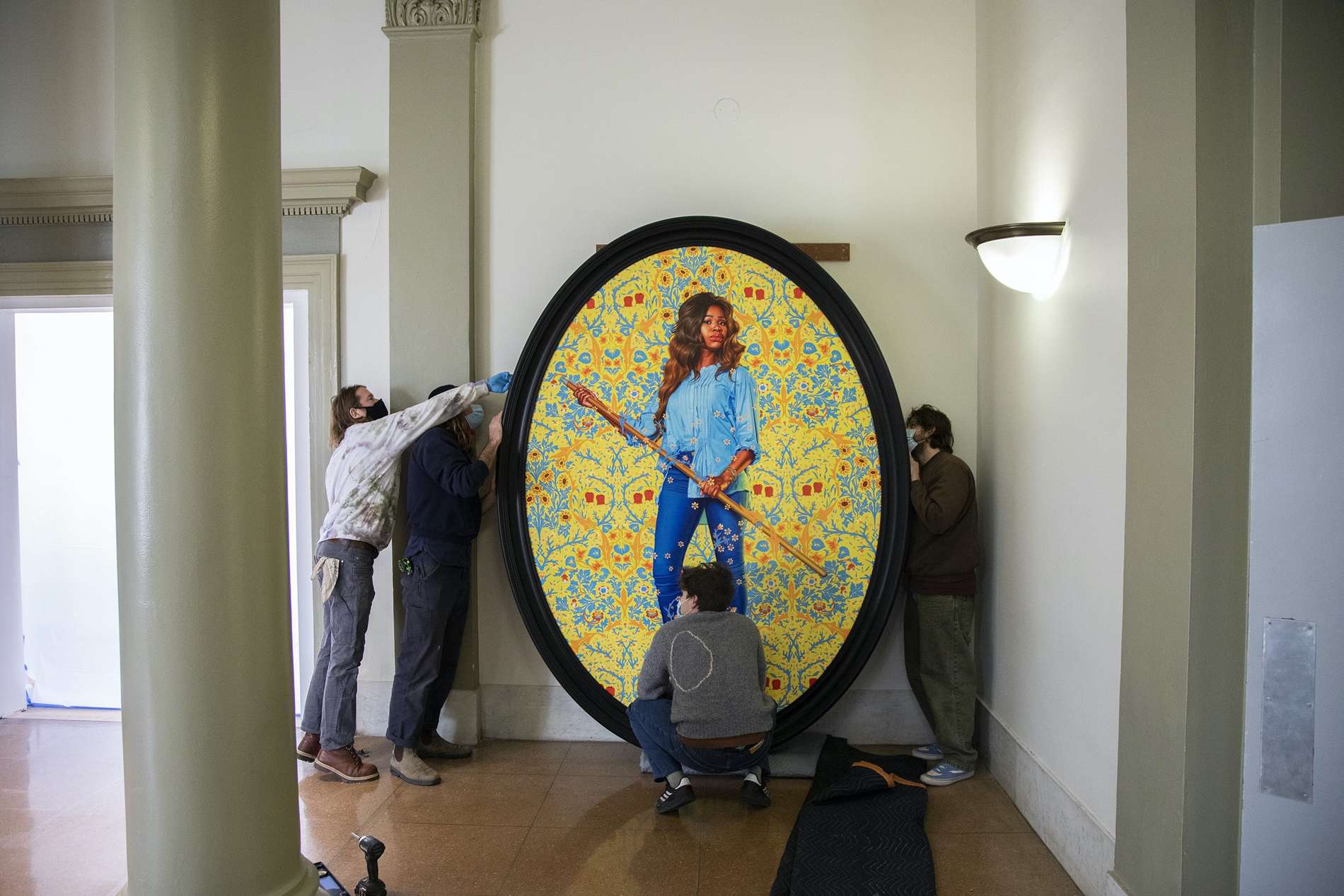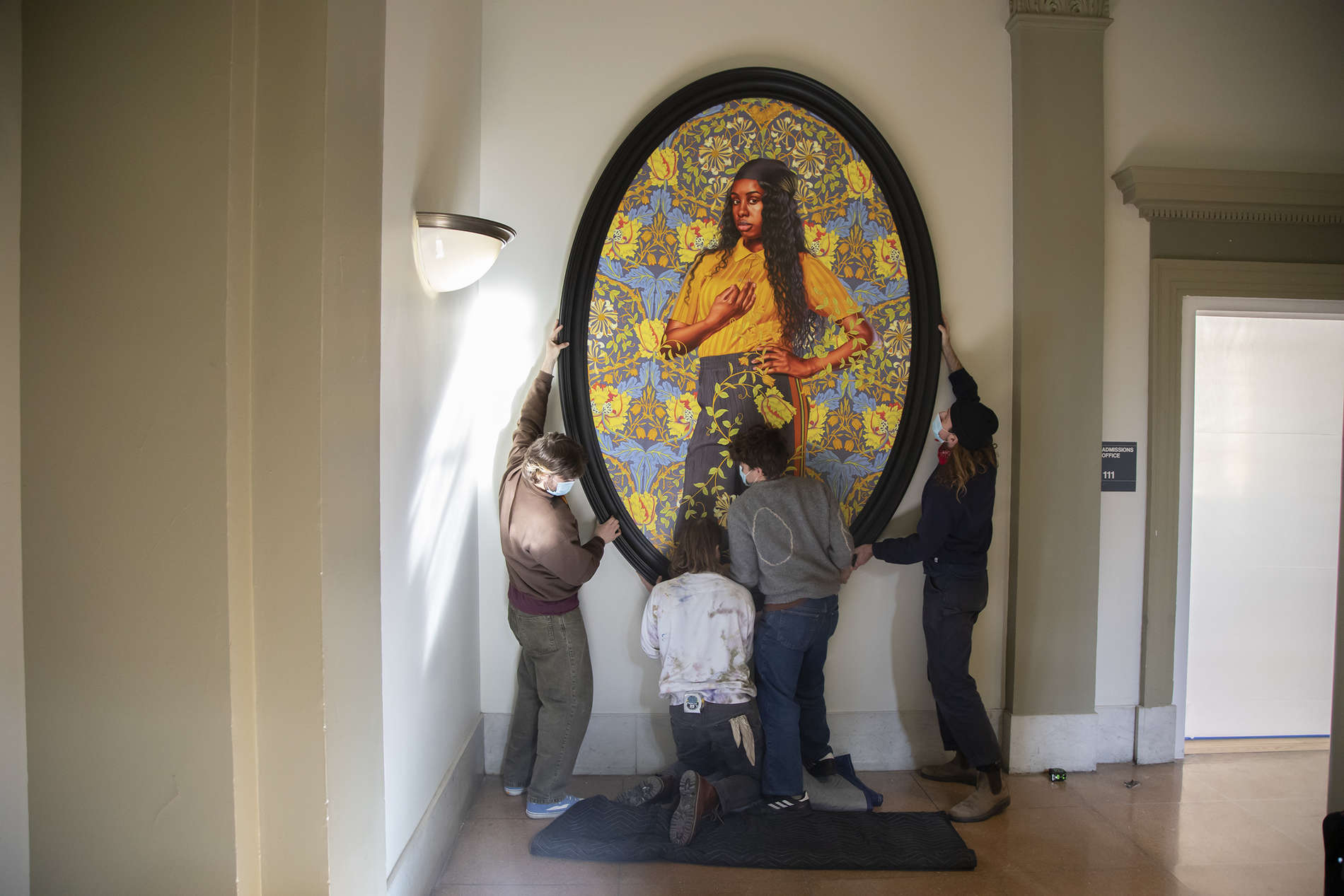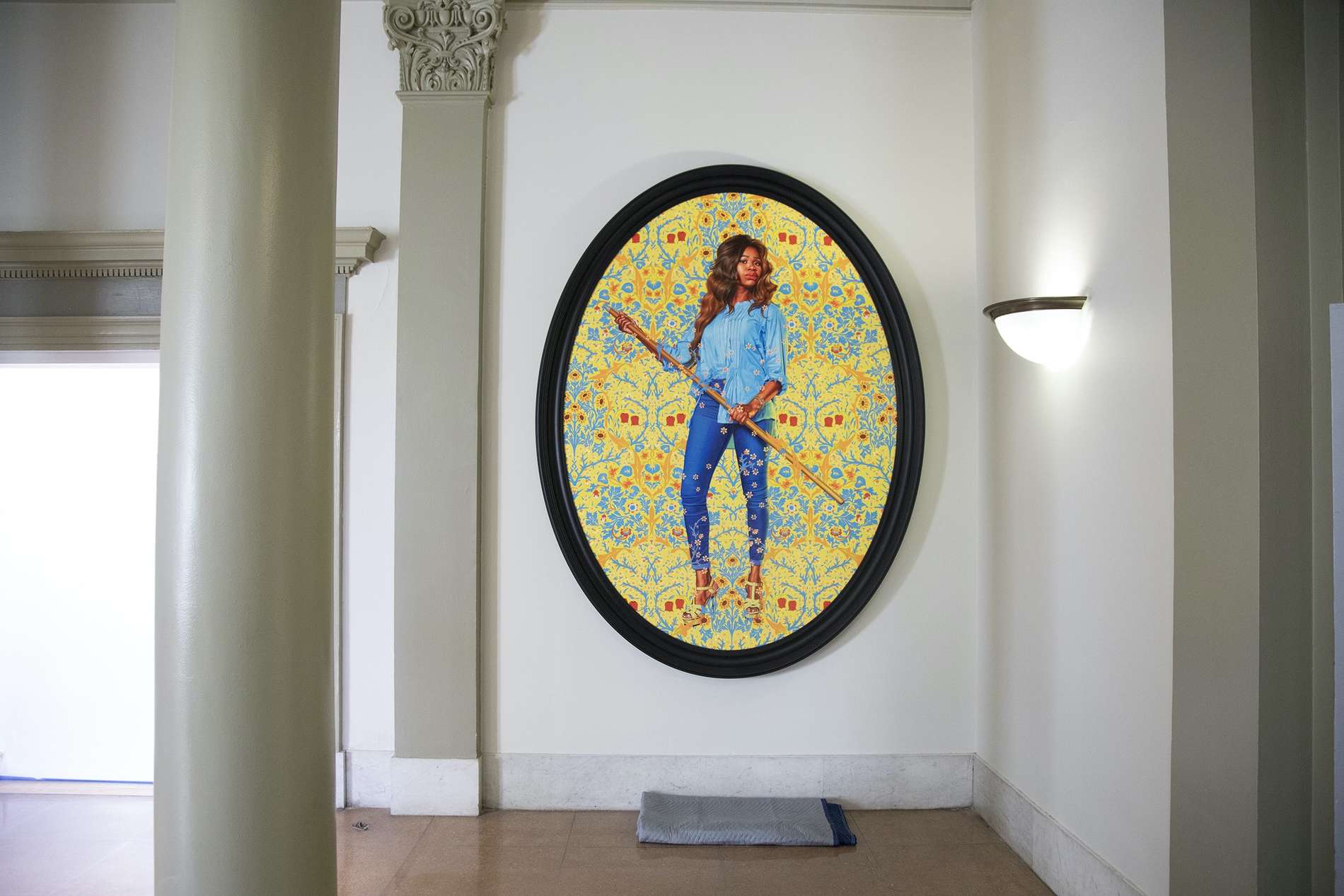 Famed for staging Black men and women in front of vibrant floral patterns, Kehinde Wiley rose to national prominence when he was chosen to paint Barack Obama's official presidential portrait, which was unveiled at the National Portrait Gallery in Washington in 2018 and is on tour this year to museums across the country. Portrait of Dorinda Essah and Portrait of Savannah Essah build on Wiley's artistic throughline, which evokes the style once used exclusively to depict white aristocratic subjects to distill the themes of race and identity in a postcolonial age. 
For all who visit Milbank Hall, Barnard's historic first building, Wiley's paintings will be the first thing they see. That these pieces frame Access Barnard — which supports students who identify as first-generation, low-income, and international — underscores the evolution of the College since Milbank opened in 1896.
The two paintings are the latest addition to transformative art at Barnard. In October 2019, Barnard welcomed the sculpture I Am Queen Mary into the lobby of Barnard Hall. It is part of a collaboration between La Vaughn Belle '95CC, Artist-in-Residence at the Barnard Center for Research on Women, and Copenhagen-based artist Jeannette Ehlers.