On Tuesday, May 2, 2017, more than 400 alumnae and friends of Barnard College gathered at the annual Gala at the historic Plaza Hotel to benefit student financial aid and honor Diana T. '55 and P. Roy Vagelos, M.D., P&S '54 for their more than three decades of service and philanthropy to the College. After the couple was presented with the Frederick A.P. Barnard Award, Dr. Vagelos surprised the crowd—and his wife—with a $10 million endowed gift for financial aid, which will be established as a challenge grant as part of The Bold Standard, Barnard's current capital campaign. This is the largest single endowed gift to financial aid in the college's history. The combined total raised at the Gala exceeded $13 million.
"Diana and Roy Vagelos are philanthropic partners who have stood together in support of Barnard's highest values," said Board of Trustees Vice Chair Cheryl Glicker Milstein '82, who co-chaired the Gala. "With this exceptional gift, they are setting the pace for the final phase of our campaign, highlighting the importance of women's academic participation and success. Their generosity cannot help but inspire the rest of us." Ms. Milstein presented the Vageloses with their award.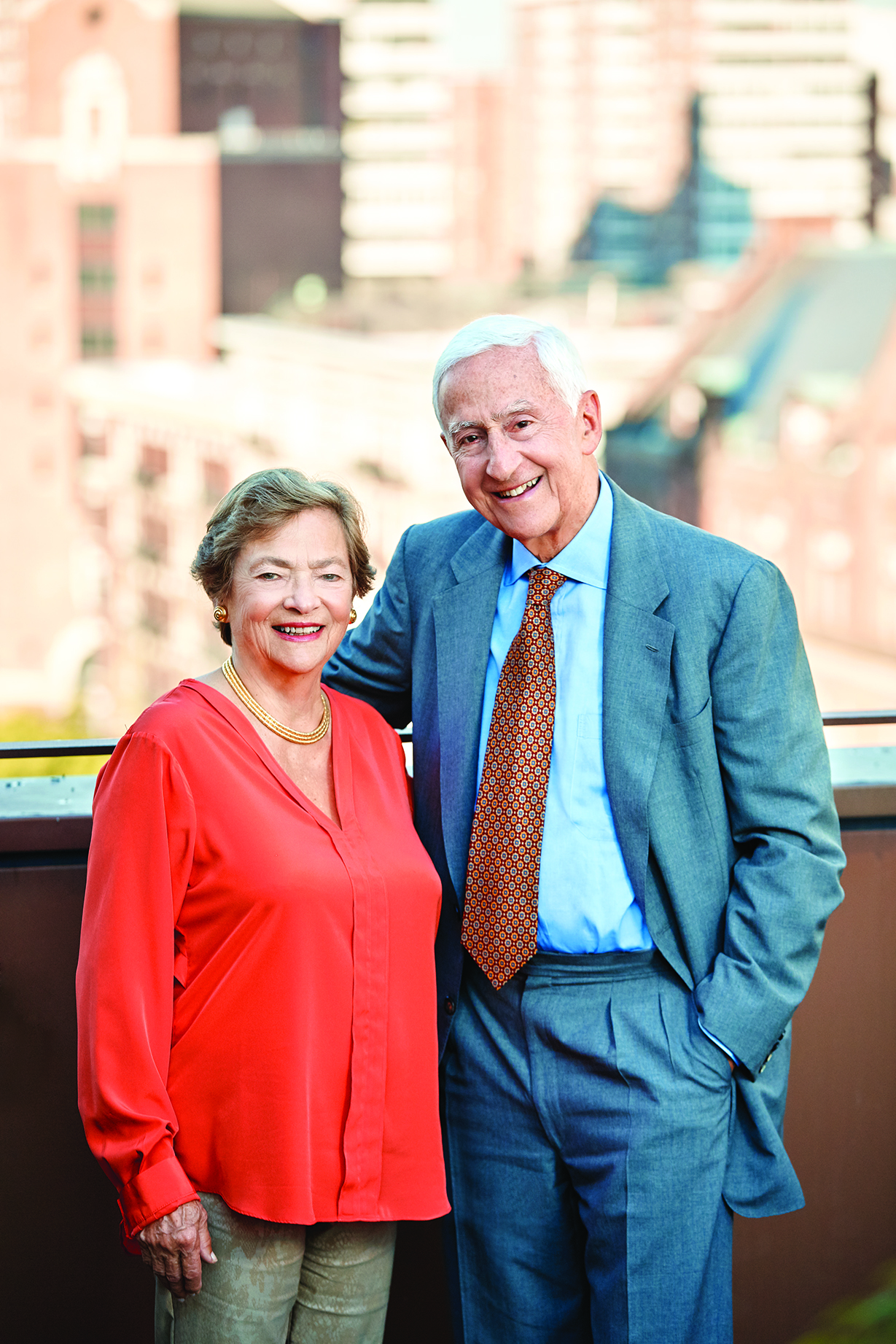 "Having been a scholarship student myself, I fully understand the challenge faced by ambitious, self-reliant young women whose financial circumstances require that they rely on others in order to achieve their educational goals," Ms. Vagelos said. "Roy and I believe that there are many young women whose talents deserve investment by those of us who have had the benefit of a high-quality undergraduate education."
The incoming Class of 2021 is the most selective and diverse class in Barnard's history: 14.8 percent of 7,716 applicants received acceptance letters this spring, and the 1,139 admitted students hail from 47 states and 39 countries. 49.8 percent identify as women of color, an increase of six percent from the previous year and the highest percentage ever accepted, and 12 percent will be first-generation college students.
Financial aid is and will continue to be Barnard's highest fundraising priority, and it will be a major focus of the concluding phase of The Bold Standard capital campaign.
"We are honored to receive this incredible gift from the Vagelos family," Interim President and Chief Operating Officer Rob Goldberg said. "Barnard is committed to need-blind admissions and ensuring that each of our extraordinary young women can attain a world-class education regardless of their ability to pay. Roy and Diana have set a new bar for generosity among an already exceptional group of alumnae, friends, and family."
ABOUT THE HONOREES
Diana Vagelos '55 presently serves as vice chair of the board, a member of the Executive Committee, and co-chair of the Development Committee. She is also a founding member of the New Jersey Performing Arts Center and served as president and trustee emerita for its women's association. P. Roy Vagelos, who—like Diana—was a scholarship student during his undergraduate years at the University of Pennsylvania, is a 1954 alumnus of the Columbia University College of Physicians and Surgeons, chair of Regeneron Pharmaceuticals, and former chairman and CEO of Merck & Co.
The Vageloses, who were both raised by immigrant parents from Greece, are renowned for a range of volunteer and philanthropic initiatives. In keeping with their interest in the life sciences, their $20 million gift to The Milstein Center will make the College's new computational science program possible, and expand its chemistry program.