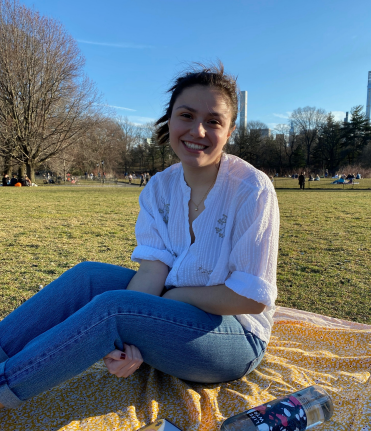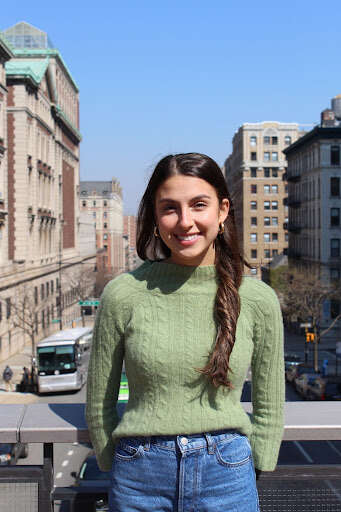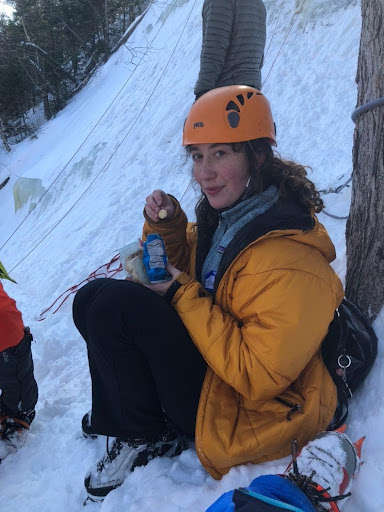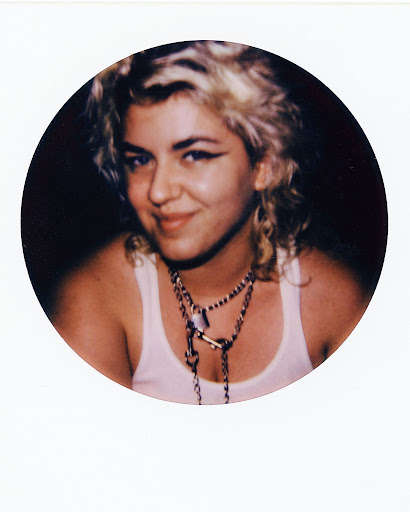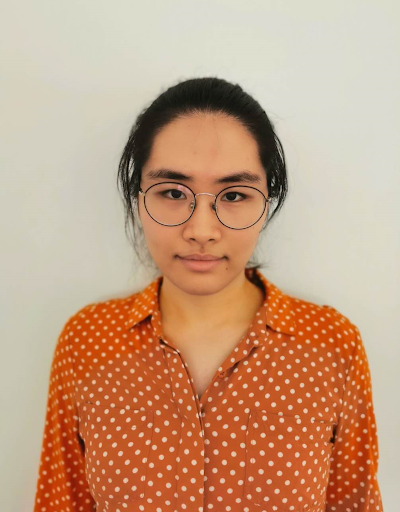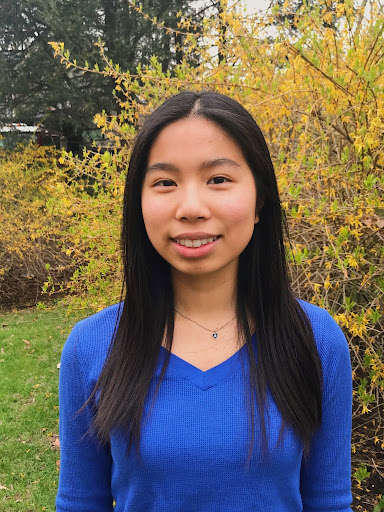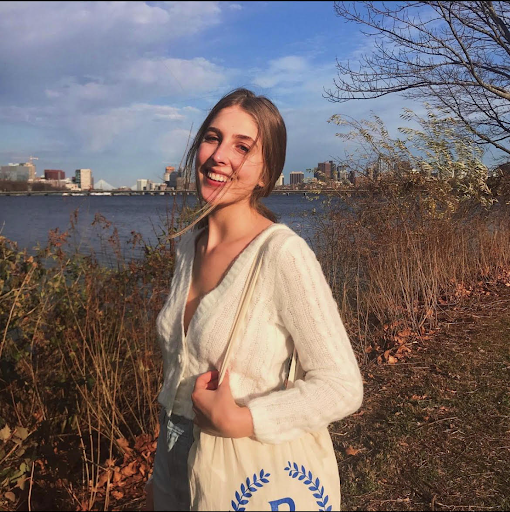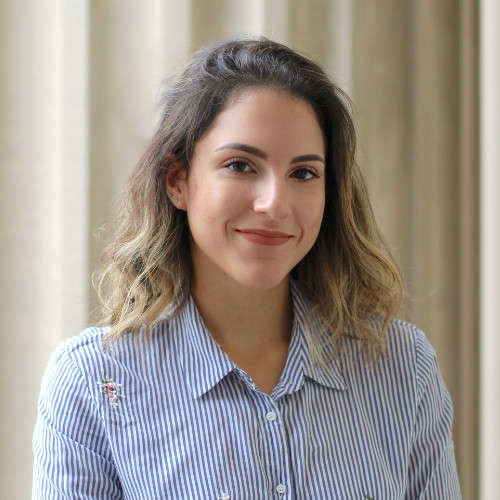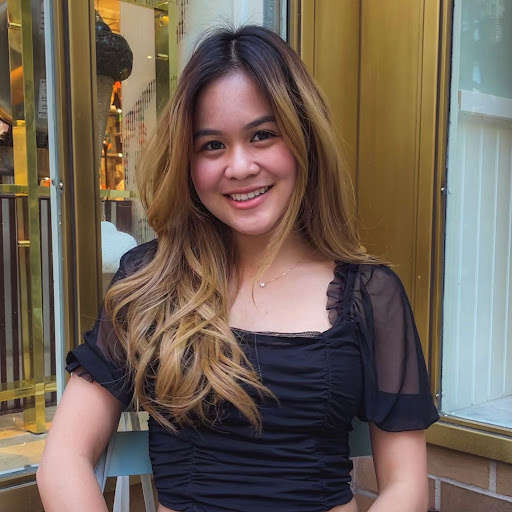 Stephanie Martinez-Lopez
Hey! I'm Stephanie, a sophomore at Barnard. I'm currently undeclared but I plan on majoring in Human Rights and either Political Science or Psychology. The Beyond Barnard team has been invaluable in my pursuit of opportunities within and beyond Barnard. I was honorably chosen to participate in the Beyond Barnard Internship Program, which provides stipends and support to students with unpaid internships. This allowed me to intern at New Sanctuary Coalition, a non-profit dedicated to uplifting undocumented residents of New York. As a PCA I look forward to meeting with and discussing my classmates' passions and professional aspirations!
Rachel Elkis
Hi there, my name is Rachel and I'm a senior majoring in Economics and minoring in Environmental Science. This past summer I was an intern with JP Morgan's Power & Renewables Investment Banking team, and will be joining them again full time after my senior year. Beyond Barnard has supported me since day one - providing me with countless resources as I pursued a career in finance. Barnard students are incredibly talented, and I hope to bolster student confidence in their career readiness so they can accomplish their professional goals!
Sam Leahy
Hey! My name is Sam and I'm a Junior studying Women's, Gender, and Sexuality Studies and possibly minoring in Education. Not only has Beyond Barnard contributed to me feeling more a part of Barnard's community through meeting with PCAs, but it's also helped me feel less intimidated when searching for internships (especially in NYC!). I'm really looking forward to getting to know all the other PCAs and helping to make Beyond Barnard more welcoming and accessible, especially for students who feel inexperienced or overwhelmed in the job/internship world. Other things I do at Barnard: pine after John Jay cookies, write for RatRock Magazine, attend an absurd amount of BCRW webinars, and attempt (unsuccessfully) to get into Barnard's clay collective every semester.
Caitlyn Stachura
My name is Caitlyn Stachura and I am a junior studying Women's, Gender, and Sexuality Studies with a minor in Religious Studies. This past summer, Beyond Barnard provided me with the support I needed to pursue an internship with a small reproductive justice and parental rights non-profit. BB helped me navigate the entire process, from initial applications to check-ins throughout the summer, enabling me to have confidence in pursuing a career that aligns with my passions. As a PCA, I can't wait to connect with the Barnard community and equip students with the tools to achieve the same kind of fulfilling experience I had thanks to BB!
Lily Cai
Beyond Barnard has helped me in two aspects. First, BB helped me become more reassured, knowing that there are a group of incredibly knowledgeable and helpful Barnard peers and staff that are there for me. Second, BB helped me have a more "ready" resume. I look forward to working with a group of amazing fellow PCAs and staff. I also look forward to contributing and helping my fellow Barnard students.
Emily Lo
Hello! My name is Emily (she/her) and I am a sophomore from Massachusetts studying computer science. I am driven to use technology to empower others. I had the opportunity to work toward this goal as a Microsoft intern this past summer. Beyond Barnard helped me prepare for the behavioral interview for this role, and I am eager to help students achieve their career goals, especially in the technology and science fields. On campus, I enjoy being a research assistant and a coordinator for Design at Columbia.
Ilana Gut
Hi! I'm Ilana and I'm a sophomore in Barnard majoring in Urban Studies with a concentration in History. I'm also involved in Columbia Debate, the Undergraduate Law Review, Hillel, and Greek Life. Beyond Barnard helped me learn how to use Handshake, use LinkedIn in a productive way, and write better cover letters. I'm looking forward to helping other students learn these same skills and make Beyond Barnard more accessible to all students! 
Rafa Fontana
Hi! I'm Rafa, and I am a senior at Barnard double majoring in Economics & Social History and Italian. After graduation, I will be starting my career as a strategy consultant and hope to get an MBA as well as start my own fashion label one day. Beyond Barnard has helped me further my professional career through resume reviews, interview practices, and beyond. Besides being a PCA, I am the president of Sigma Delta Tau at Columbia. I am so excited to be a PCA again this academic year and can't wait to connect with my peers and help students achieve their professional goals!
Sharmie Azurel
My name is Sharmie Azurel and I am a junior majoring in Race and Ethnicity and Human Rights. On campus, I work as the social media intern and a peer mentor at Access Barnard. I am also a student leader in various Asian American organizations on campus. This school year I am the secretary of Liga Filipina, the sole Filipinx organization on campus and the treasurer of Kappa Phi Lambda, an Asian interest sorority at Columbia. 
 
Beyond Barnard has helped me access different resources and job opportunities on campus. I met with a PCA to edit my resume during my first year and had a really positive experience. I also talked to Beyond Barnard to learn about different internship positions, fellowship opportunities, finding on campus jobs as a FLI student, and received pre-law advising. I have grown very familiar with Beyond Barnard and they have been a tremendous help during my time here at Barnard. As a PCA, I am excited to meet students and show them different resources that Beyond Barnard has to offer!