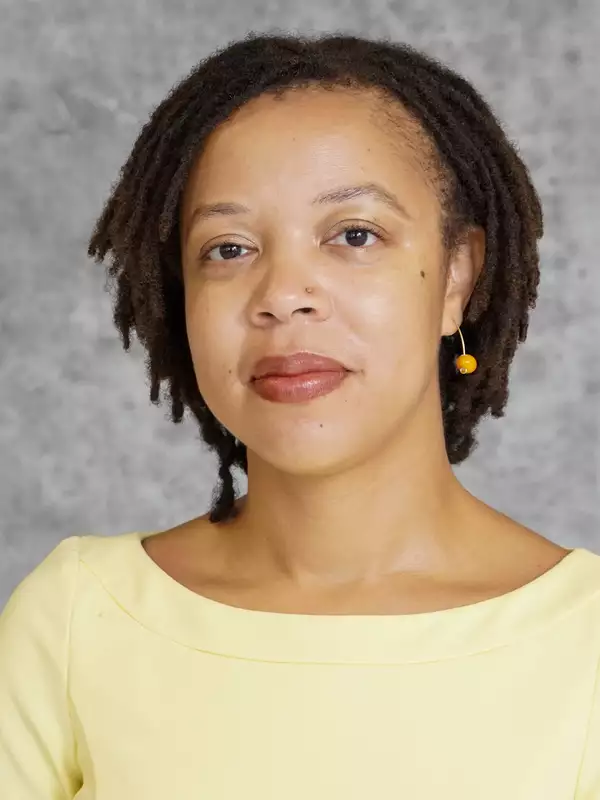 Amelia Simone Herbert
Assistant Professor of Education and Urban Studies
Amelia Simone Herbert is Assistant Professor of Education and Urban Studies. Her research and teaching draw on anthropology, comparative education, and Black studies to interrogate the roles that education plays in the construction and subversion of racialized urban inequality. Her current book project is an ethnography that examines how youth, families, and educators navigate the racial and spatial politics of aspiration in the increasingly marketized schooling landscape of Cape Town, South Africa. In Spring 2024, she will be a Scholar in Residence at the Schomburg Center for Research in Black Culture of the New York Public Library.
Prior to joining Barnard College, Amelia was a postdoctoral fellow at Rutgers University's Institute for the Study of Global Racial Justice and an instructor in the Department of Urban Education at Rutgers-Newark. She was also Visiting Assistant Professor in Colgate University's Department of Educational Studies. Her commitment to researching the complex meanings of schooling in lived experiences is fueled by over 15 years of professional experience in K-12 schools. Amelia was a classroom teacher in Newark for nearly a decade and she has also worked as a teacher educator with schools in New York City and Cape Town. Her research has been supported by the Ford Foundation, the Fulbright-Hays Program, the American Association of University Women, and the National Academy of Education/ Spencer Foundation.
Beyond her scholarly work, Amelia is passionate about poetry - reading, writing, and living it.
PhD, Columbia University
MA, EdM, Teachers College, Columbia University
BA, Duke University
Anthropology of Education
Urban Education
Comparative Education
Black Geographies of Education
Critical Policy Analysis
Ethnographic Research Methodologies
Race, Space, and Urban Schools, Fall 2023
Intro to Urban Ethnographies, Fall 2023
Recent Publications/Presentations
Herbert, Amelia Simone. 2023. "Shareholder Schools: Racial Capitalism, Policy Borrowing, and Marketized Education Reform in Cape Town, South Africa." Comparative Education Review 67(S1): S66-S88. https://doi.org/10.1086/722271
Herbert, Amelia Simone. 2020. "Review of Progressive Dystopia: Abolition, Antiblackness, and Schooling in San Francisco, by Savannah Shange." Transforming Anthropology (2020): 91-93. https://doi.org/10.1111/traa.12172
"'Claiming Cape Town': Schooling and the Spatial Politics of Aspiration in a Fractured Urban Landscape." College of Education Studies, Wesleyan University, Middletown, CT. April 6, 2023.
"Breath Work: Schooling and the Politics of Aspiration." University of the Western Cape Department of Anthropology, Cape Town, South Africa. March 22, 2023.
"Toward a Capacity to Conspire: The Limits of Aspiration as a Framework for Educational Justice." University of Cape Town School of Education. Cape Town, South Africa. March 17, 2023.