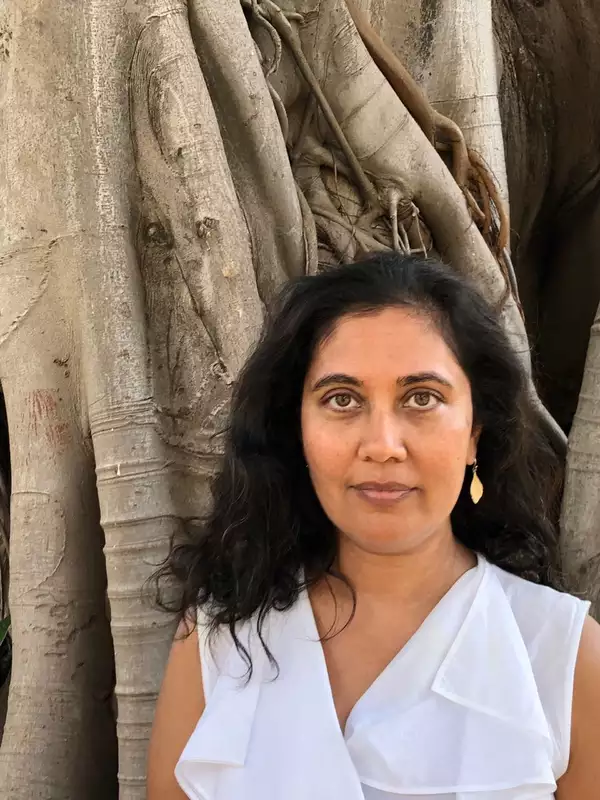 Anupama Rao
Professor of History and MESAAS (Columbia)
Department
Women's, Gender and Sexuality Studies, History, Human Rights
Office
815 Milstein Center / TBD
Contact
Anupama Rao has research and teaching interests in gender and sexuality studies; caste and race; historical anthropology; social theory; comparative urbanism; and colonial genealogies of human rights and humanitarianism.
She is Senior Editor, Comparative Studies in South Asia, Africa, and the Middle East; Associate Director, Institute for Comparative Literature and Society; and organizer of the Ambedkar Initiative, which is supported by the Provost's Office (Barnard), the Deans of Humanities and Social Sciences (Columbia), the Office of the EVP (Columbia), Columbia University Press, and the Columbia Libraries.
Rao received her BA, with honors, from the University of Chicago, and her Ph.D. from the Interdepartmental Program in Anthropology and History at the University of Michigan. Her work has been supported by grants from the ACLS; the American Institute for Indian Studies; the Mellon Foundation; the National Endowment for the Humanities, and the SSRC. She was a Fellow-in-Residence at the National Humanities Center from 2008-09, and a Fellow of the Center for Advanced Study in the Behavioral Sciences at Stanford during 2010-11. She was a Fellow at REWORK (Humboldt University, Berlin) in 2014-2015.
Rao co-directs the project, "Geographies of Injustice," hosted by Columbia's Center for the Study of Social Difference. (An earlier iteration of this project, "Subaltern Urbanism," ran with the support of the Heyman Center for the Humanities, and the Center for the Study of Social Difference.) She was co-convenor of the project on Asian Spatialities supported by the Mellon Foundation and the International Institute of Asian Studies (Leiden) from 2014-2015.
Rao has served as president of the Society for the Advancement of the History of South Asia (SAHSA) of the American Historical Association (2010), and as a member of the South Asia Council of the Association for Asian Studies, 2010-12.
Rao has written widely on the themes of colonialism and humanitarianism, and on non-Western histories of gender and sexuality. Her book, The Caste Question (University of California Press, 2009) theorized caste subalternity, with specific focus on the role of anti-caste thought (and its thinkers) in producing alternative genealogies of political subject-formation.
She is currently working on a book on the political thought of B. R. Ambedkar; and a project titled Dalit Bombay, which explores the relationship between caste, political culture, and everyday life in colonial and postcolonial Bombay. Recent publications include the edited volume Gender, Caste, and the Imagination of Equality (Women Unlimited, 2017) and The Many Worlds of R. B. More: Memoir of Dalit Communist (Leftword, 2019).
B.A., University of Chicago
Ph.D., University of Michigan
South Asian history and anthropology
Gender
Social theory and intellectual history
Comparative urbanism
Selected Publications
R. B. More: Memoirs of a Dalit Communist, Leftword Books and Dule University Press, late Fall 2018
(Translation and critical introduction in collaboration with Wandana Sonalkar)
Ambedkar in His Time and Ours [manuscript-length study of B. R. Ambedkar's thought]
Cambridge Companion to Ambedkar, Cambridge: Cambridge University Press, 2020
Dalit Bombay: Stigma, Precarity, and Everyday Life
The Caste Question: Dalits and Politics in Modern India, Berkeley: University of California Press, 2009 and New Delhi: permanent Black, 2009
Caste, Gender, and the Imagination of Equality, New Delhi: Women Unlimited, 2018
Crime Through Time (co-edited with Saurabh Dube), Delhi: Oxford University Press, 2013
Discipline and the Other Body: Correction, Corporeality, Colonialism (co-edited with Steven Pierce), Durham, N.C.: Duke University Press, Spring 2006
Gender and Caste: Contemporary Issues in Indian Feminism, (New Delhi: Kali for Women, 2003) (hardback). Paperback published Spring 2005 in India; co-published internationally by Zed Books, Summer 2005. [The reader has sold over 1500 copies, and is in its third printing. Available as ACLS Humanities E-Book: http://quod.lib.umich.edu/cgi/t/text/text-idx?c=acls;;idno=heb04644]
Editor, "Insurgent Thought," Comparative Studies in South Asia, Africa, and the Middle East, Vol. 34, No. 1, 2014
Co-editor with Lila Abu-Lughod, "The Politics of Consent." Papers from a workshop at the Columbia Global Center, Amman, Jordan. [Hosted on CSSD website, Columbia University: https://www.socialdifference.columbia.edu/publications/]
"Subaltern Urbanism. Or, 'Dwelling' and the Unhoused," in House and Home, publication by RE:WORK, Berlin (forthcoming, 2018)
Afterword, "An Awkward Relationship: Men and Feminism," in Men and Feminism. Eds. Romit Chodhary and Zaid al-Baset, London: Routledge, 2018.
"Anticaste Thought and Conceptual De-Provincialization: A Genealogy of Ambedkar's Dalit," in Postcolonial Horizons. Eds. Gary Wilder and Jini Kim Watson. New York: Fordham University Press, Spring 2018.
Word and the World: Dalit Aesthetics as a Critique of Everyday Life," Journal of Postcolonial Literature, Vol. 53. Nos. 1-2, 2017: 147-161.
"State Effect and Indian Affirmative Action," in eds. Gregory Anderson, John Brooke, and Julia Strauss. Cambridge, Cambridge U Press volume on The State, 2018: 331-344.