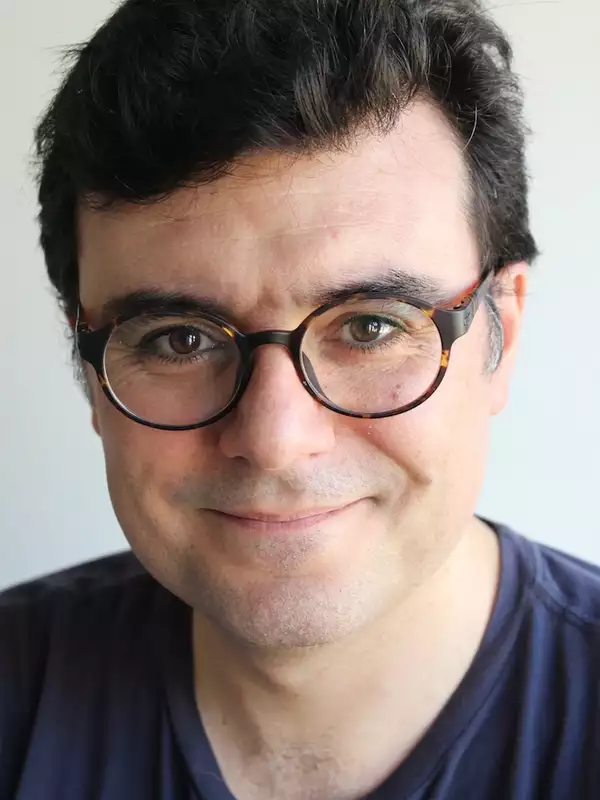 Breixo Viejo
Visiting Assistant Professor
Department
Office
264 LeFrak Center, Barnard Hall
Contact
Breixo Viejo is Visiting Assistant Professor in the Film Studies Program at Barnard College, New York, and Senior Research Associate in the School of European Languages, Culture and Society at University College, London. His main research focuses on the history of experimental and independent film, diasporic cinemas, and alternative modes of film production in Europe and the Americas. He holds an MA degree in Media Studies at the New School for Social Research, New York, and a PhD in Film History (Cum Laude) at the Universidad Autónoma de Madrid. He has been a visiting scholar at University of Southern California in Los Angeles, Freie Universität zu Berlin, Columbia University in New York, and Casa Buñuel in Mexico City. He has received awards from the DAAD, the UK Arts Council, the Leverhulme Trust, and the Academia de Cine.
Viejo is the author of the books Música moderna para un nuevo cine: Eisler, Adorno y el Film Music Project (Madrid: Akal, 2008), an in-depth analysis of the intersection of critical theory and film, and Film Books (New Castle: Oak Knoll Press, 2016), a visual history of cinema literature from 1895 to present day. He has co-edited with Jo Evans Luis Buñuel: Correspondencia escogida (Madrid: Cátedra, 2018), which was awarded Best Book of the Year by the Spanish Academy of Motion Pictures, and translated as Luis Buñuel: A Life in Letters (London and New York: Bloomsbury, 2019). This English edition has been praised as "an impressive collection" (Film Comment), "an overdue blessing" (Sight & Sound), "a magnificent addition to Buñuel studies" (Cineaste). 
Viejo has extensively written on avant-garde political cinema and the film work of directors such as Joris Ivens, Joseph Losey, Dalton Trumbo, Samuel Beckett, Alain Resnais, and Jim Jarmusch. His articles and reviews have been published in international journals, including The Times Literary Supplement, Bulletin of Spanish Studies, and Archivos de la Filmoteca. He is currently working on the first critical biography of the exiled Catalan-Cuban cineaste Néstor Almendros.
MA, New School for Social Research, New York
PhD, Universidad Autónoma, Madrid
Film History and Theory
Alternative Modes of Film Production (Experimental, Documentary, Independent Cinema)
Diasporic Cinemas
Transnational Latin American and Spanish Film
FILM 2295 World Cinema: Mexico
FILM 3099 Independent Study
FILM 3201 Intro to Film and Media Studies
FILM 3225 Independent Cinema
FILM 3279 Unseen Masterworks of World Cinema
FILM 3610 New Cinemas in Latin America
FILM 3702 Major Women Filmmakers
FILM 3870 Seminar in International Film: Spain and Mexico
Luis Buñuel: A Life in Letters (edited with Jo Evans), London and New York: Bloomsbury, 2019
Luis Buñuel: Correspondencia escogida (edited with Jo Evans), Madrid: Ediciones Catedra, 2018
Film Books: A Visual History, New Castle, DE: Oak Knoll Press, 2016
Jose Francisco Aranda: La fabulación de la pantalla (edited, with a preface by Basilio Martin Patino), Madrid: Filmoteca Española, 2009
Música moderna para un nuevo cine: Eisler, Adorno y el Film Music Project, Madrid: Akal, 2008
Samuel Beckett: Obra para cine y televisión (edited with David Cortés), Madrid: Museo Reina Sofía, 2006
Jim Jarmusch y el sueño de los justos, Madrid: Ediciones JC, 2002
Society for Cinema and Media Studies
Modern Language Association