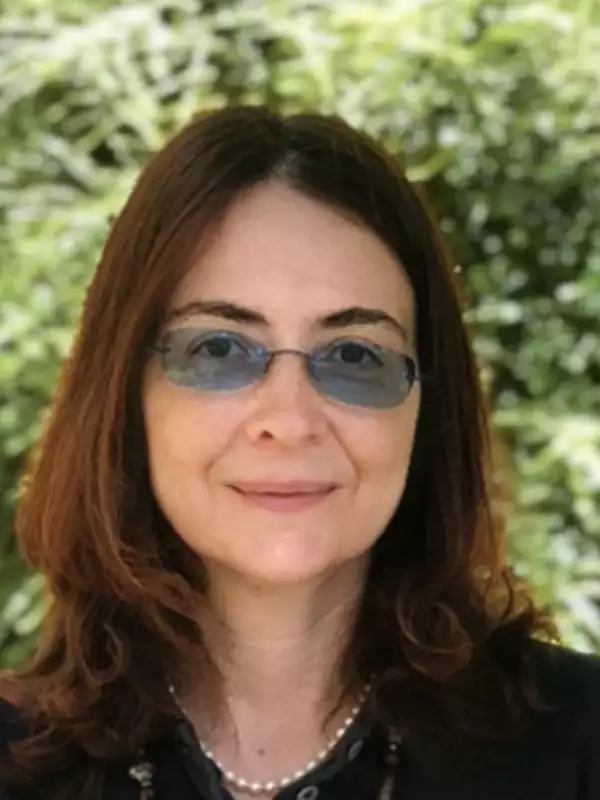 Dana Neacşu
Adjunct Professor in Environmental Science until Spring 2021
Department
Office
Columbia University Law School
Jerome Greene Hall
Room 418
435 West 116th Street
New York, NY 10027

Contact
Dana Neacsu was a lecturer in law at Columbia University and a reference librarian at the Arthur W. Diamond Law Library. She has co-taught Environmental Law and Policy at Barnard College with Dr. Peter Bower since 2003 and in Spring 2020 and 2021 was the course instructor. Their book, Introduction to U.S. Law, Policy and Research – An Environmental Perspective is available both in print and online from Vandeplass Publishing.
Dana has an LL.B. from Bucharest School of Law, a D.E.A from Caen-France, an LL.M. from Harvard Law School, an M.L.S. from the City University of New York, and a Ph.D. from Rutgers University. Her Ph.D. thesis focused on the impact of fake news, Political Satire and Political News: Entertaining, Accidentally Reporting or Both? The Case of The Daily Show with Jon Stewart.
For more information, go to http://library.law.columbia.edu/dana/, and http://blogs.law.columbia.edu/legalresearch101/ .
LLB, Universitatea Bucuresti, Facultatea de Drept
DEA, Ecole de Droit et des Etudes Politiques
LLM, Harvard Law School
MLS, CUNY, Graduate School of Library and Information Science
PhD, School of Communication and Information,

The

State University of New Jersey
the scholarly interplay between technology, irony, and ideology in actuating the existing power structures
the role of technology in implementing the existing power structure through law
the use of technology in (legal) research
EESC BC3040, Environmental Law
The Telos-Paul Piccone InstituteCaribbean Studies Association
New York State Bar
The Association of the Bar of the City of New York
American Association of law Libraries, AALL
Law Library Association of the Greater New York, LLAGNY
Boulder Conference, "Integrating Academic Law Libraries into Legal Scholarly Publishing- Conference on Legal Information: Scholarship and Teaching" Washington, D.C., July 11-12, 2019.

Telos - Paul Piccone Institute & the School of Political Science - University of Haifa - Conference: Asymmetry, the Israeli-Palestinian Conflict and Abrahamic Peace, "Imagining the Peace We Want. The Intersection of Cultural & Legal Narratives." (Skype presentation), November 7, 2018.
The 43rd CSA Conference, "Visualizing Ideological Identity: The Emoticon as the Message, La Habana," Cuba, June 4-6, 2018.
Telos-Paul Piccone Institute Conference – "The Irony behind the Discrete Legal Charm of Marx's Writings," New York, NY. February 28, 2018.
The Heyman Center, The Roma People's Project at Columbia University, "From Gypsy Stereotypes to Roma Reality and Aspirations," New York, Nov. 14, 2017.
The Bourgeois Charm of Marx's Writings and the Ideological Irony of American Jurisprudence (Brill, forthcoming, 2019).

Introduction to US Law, Policy & Research. An Environmental Perspective (Vandeplas Publishing, 2019). Co-author: P. Bower.
Sexual Orientation, Gender Identities, and the Law: A Research Bibliography (Dana Neacşu & David B. Holt, eds.-in-chief, Hein, 2018).