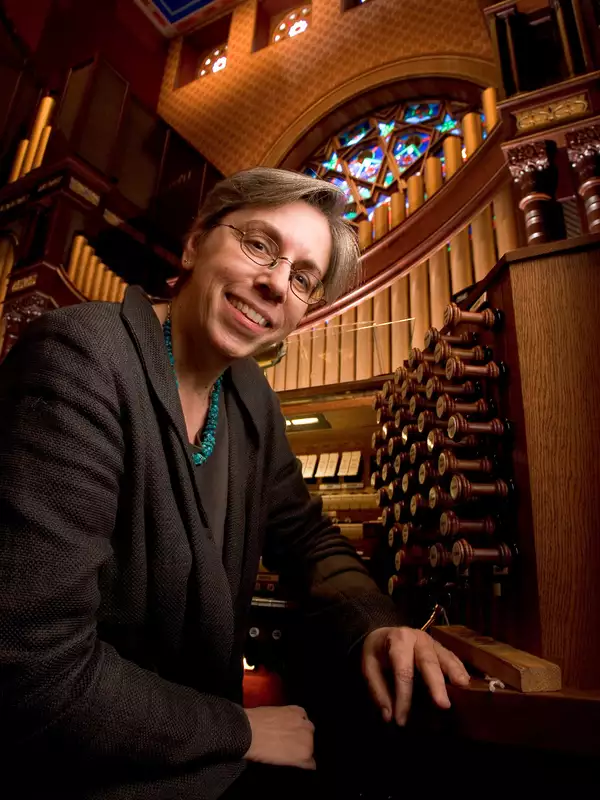 Gail Archer
Professor of Professional Practice
Department
Office
Contact
Gail Archer joined the Barnard faculty in 1988. She is director of the Barnard-Columbia Chorus and Chamber Choir and teaches Introduction to Music, a year-long survey of Western Classical Music from Gregorian Chant to living composers. She is also an international concert organist and recording artist; her recordings include the fall, 2017, A Russian Journey The Muse's Voice, Franz Liszt: A Hungarian Rhapsody, Bach: The Transcendent Genius, An American Idyll, A Mystic In the Making (Meyer Media), and The Orpheus of Amsterdam: Sweelinck and his Pupils (CALA Records). She is the founder of Musforum; www.musforum.org, the network for women organists to affirm and promote their work. Professor Archer is a member of the faculty of the Harriman Institute, Columbia University.  Professor Archer serves as college organist at Vassar College.
Artistic Focus
As director of the Barnard-Columbia Chorus, Professor Archer has led the chorus through the masterworks of the choral literature with orchestra from Monteverdi to Stravinsky.  Most recently, Symphony of Psalms by Igor Stravinsky and the Magnificat by Johann Sebastian Bach in December, 2018 and The Creation by Franz Joseph Haydn in April, 2019.  The Barnard-Columbia Chamber Choir specializes in a cappella choral literature, from the Renaissance to the present.
BA Montclair State University (NJ)
MA University of Hartford
MM Mannes College of Music
DMA Manhattan School of Music
Introduction to Music BC1001x and BC 1002y
Time-Out New York "Best of 2008" in Classical Music and Opera for the complete cycle of the organ works of Olivier Messiaen celebrating the centennial of the composer's birth.
American Guild of Organist
Organ Historical Society
Department of Music, Columbia University
Vassar College