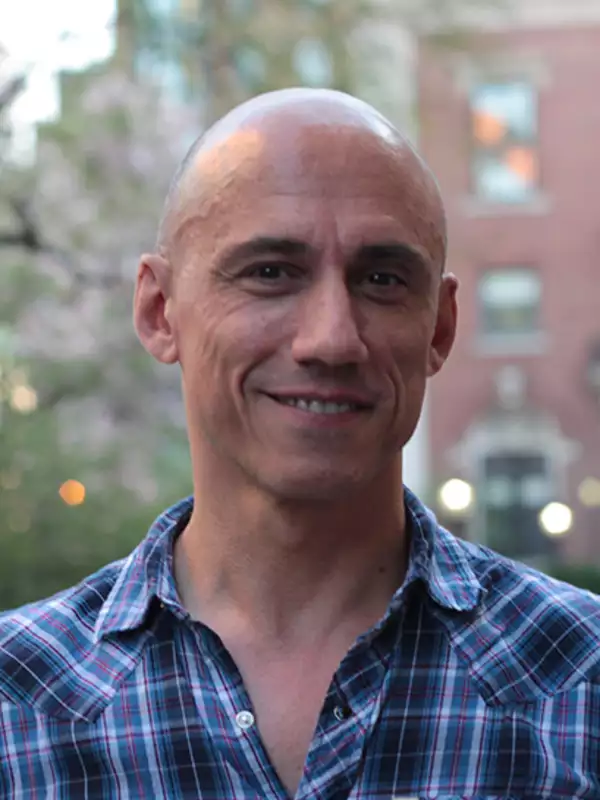 Javier Perez-Zapatero
Senior Associate in Spanish and Latin American Cultures
Department
Office
Contact
Javier Pérez-Zapatero joined the Barnard faculty in 2007. In addition to his teaching duties, he also serves as Barnard's Study Abroad Advisor.
Mr. Pérez-Zapatero holds two bachelor of arts degrees, one in Philology and one in Translation and Interpreting. His master of arts degree is in Linguistics and Teaching Methodology.
 
Before coming to Barnard, he taught at the University of Granada, Heriot-Watt University, the United Nations International School and the Calhoun School. While at the University of Granada, he was also coordinator of International Academic Programs.
 
In all of his teaching positions, Mr. Pérez-Zapatero has been a very active curriculum designer and developer. While at the Calhoun School, he obtained grants to enhance both curriculum and teaching methodology for Spanish. He has a particular interest in the use of cinema in the teaching of Spanish. In this connection, he completed the program in Critique and History of Cinematography at the University of Valladolid.
Mr. Pérez-Zapatero has been Sworn Translator for the Spanish Ministry of Foreign Affairs since 2000. 
BA, MA, University of Granada, Spain
Second-language acquisition
Translation studies
Curriculum design and development
Cinema in the classroom