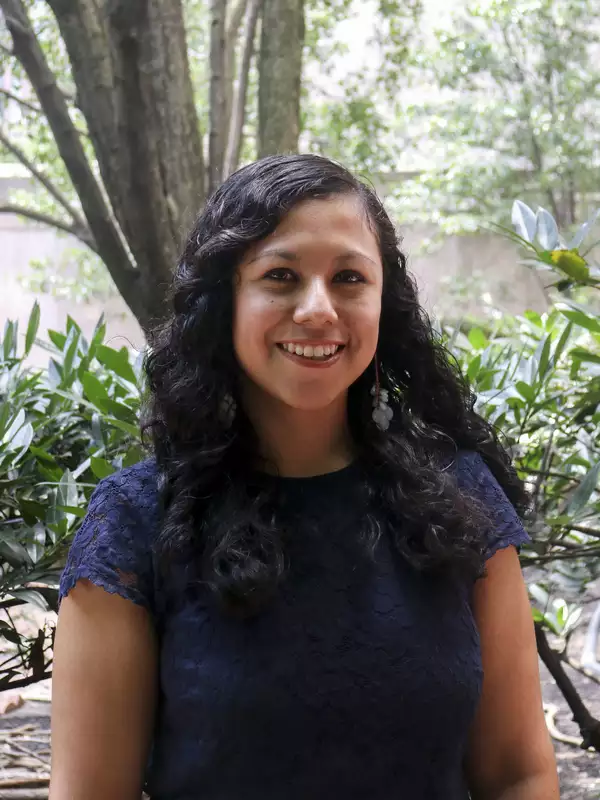 Melissa E. Flores
Biology Department Staff
Department
Office
Office Hours: By Appointment
Contact
CV
Department Administrator 
Melissa Flores is responsible for all administrative aspects of the Department of Biological Sciences. She works closely with the faculty, staff, and students to plan departmental events in addition to working with faculty and staff in other STEM departments at Barnard to foster cross-departmental collaboration. She oversees departmental student employment for all lecture and upper-level lecture lab courses, and maintains up-to-date departmental records, including transcripts, course evaluations, grant and award nominations, and budget expenditures. She works closely with the chair to ensure a smooth day-to-day operation, and acts as a liaison between the department and other College offices, such as Purchasing, the Offices of the Registrar and the Provost, and Beyond Barnard to name a few.
A lab instructor for the 1500-level introductory lab courses, Melissa greatly enjoys any opportunity to mentor young women in the lab, and to this end, she works closely with undergrads in her research on bee immunology in the Snow Lab. Melissa received her B.A. in Psychology with minors in Biology and Chemistry from Barnard and has worked at the College since the fall of 2016.
She currently leads the department's Anti-Racism Working Group.
BIOL BC1501 Introductory Lab in Organismal & Evolutionary Biology
BIOL BC1503 Introductory Lab in Cell & Molecular Biology
BIOL BC1510 Discussion Section
BIOL BC1512 Discussion Section
Flores, M.E., McNamara-Bordewick, N.K., & Snow, J.W. 2021. Halofuginone triggers a transcriptional program centered on ribosome biogenesis and function in honey bees. Insect Biochemistry and Molecular Biology, 139, 103667. https://doi.org/10.1016/j.ibmb.2021.103667
Shih, S.R., Huntsman, E.M., Flores, M.E., & Snow, J.W. (2020). Reproductive potential does not cause loss of heat shock response performance in honey bees. Scientific Reports, 10(1), 19610. https://doi.org/10.1038/s41598-020-74456-4