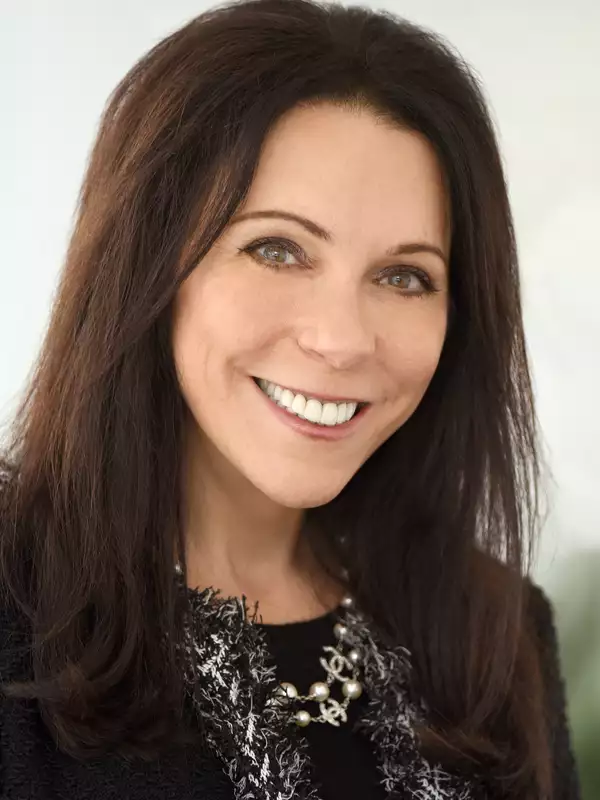 Paula A. Franzese
Visiting Professor
American Government & Politics
PETER W. RODINO PROFESSOR OF LAW, SETON HALL LAW SCHOOL
Professor Paula Franzese received her B.A., summa cum laude, Phi Beta Kappa, from Barnard College, where she was awarded the Bryson Prize, Alpha Zeta Fellowship, Marion Churchill White Prize, Davidson-Foreman Foundation Award and Barnard Alumnae Fellowship, and her J.D. from Columbia University School of Law, where she was an International Fellow, Teaching Fellow and recipient of the Rosenman Prize for excellence in public law courses.
Nationally renowned for her excellence in teaching, a recent book, What the Best Law Teachers Do (Harvard University Press), profiles the pedagogical approach that renders her a "dazzlingly effective model of rigor, hard work, creativity and humility." She is the unprecedented ten-time recipient of the Student Bar Association's Professor of the Year Award, and in 2019 the award was renamed in her honor the Paula A. Franzese Professor of the Year Award. She was named one of twenty inspiring women in education by sheknows media and recently presented on education as a human right at the United Nations. 
Prof. Franzese is the author of several books and numerous publications on government ethics, housing law reform, exclusionary zoning, takings law, homeowners' associations and the dilemma of privatization. Her most recent findings on the plight of low-income tenants living in substandard housing has informed state and federal law reform efforts. Nationally renowned for her work on government ethics reform, she was awarded the National Council on Government Ethics Laws' highest honor, the COGEL Award, for her "significant, demonstrable and positive contributions over a long period of time to the fields of campaign finance, elections, ethics, freedom of information and lobbying reform." She served as Special Ethics Counsel to two governors, Chair of the State Ethics Commission and Vice-Chair of the Election Law Enforcement Commission. 
She is a Fellow of the American College of Real Estate Lawyers and a Fellow of the American Bar Foundation. Her numerous accolades include the Sir Thomas More Medal of Honor, the YWCA Woman of Influence Award, the Women Lawyers Association Trailblazer Award, the State Bar Foundation's Medal of Honor and the Bishop Bernard J. McQuaid Medal.
Prior to joining the academy Prof. Franzese was a litigator with Cahill Gordon & Reindel, where she served as a member of the NYC Housing Court Reform Project and Justice Resource Center. She is mom to Michael Luigi and Nina.  
J.D. Columbia University School of Law, 1983
B.A. summa cum laude, Phi Beta Kappa (junior year), Barnard College, 1980
Civil rights and civil liberties
First amendment law
Criminal law and procedure
Property and commercial law
Paula Franzese named one of the top 26 law teachers in the United States in the newly published What the Best Law Teachers Do.
NJ.com, "Hopeful signs of good government in New Jersey," September 24, 2010
SHU.edu, "Law Professor's Research Spurs Federal Legislation," July 27, 2017
Publications
The Implied Warranty of Habitability Lives: Making Real the Promise of Landlord Tenant Reform, 68 Rutgers L. Rev. 1 (2016)
The Power of Empathy in the Classroom, 47 Seton Hall L. Rev. 1 (2016)
Empathic Teaching, Empathic Learning, 21 The Law Teacher 54 (2014)
Law Teaching for the Conceptual Age, 44 Seton Hall L. Rev. 1 (2014)
New Jersey Common Interest Communities: Predictors of Distress and an Agenda for Reform, 63 Rutgers L. Rev. 101 (2011)
Reclaiming the Promise of the Judicial Branch: Toward a More Meaningful Standard of Judicial Review as Applied to New York Eminent Domain Law, 38 Fordham Urban L.J. 1091 (2011)
The Twin Rivers Case: Of Homeowners Associations, Free Speech Rights and Privatized Mini-Governments, 5 Rutgers J. Law & Public Policy 4 (2008)
Trust and Community: The Common Interest Community as Metaphor and Paradox, 72 Univ. of Missouri L. Rev. 1110 (2007)
Privatization and Its Discontents: Common Interest Communities and the Rise of Government for the "Nice.", 37 The Urban Lawyer 335 (2005)
Restoring the Public Trust: An Agenda for Ethics Reform of State Government and a Proposed Model for New Jersey, 57 Rutgers L. Rev. 1175 (2005)
Solutions to the Crisis in Affordable Housing: A Proposed Model for New York City, 3 Rutgers J. of Law & Urban Policy 84 (2005) (Maria Anderson)
Street Smarts for Women Lawyers, NYC Bar Press (2016) (Contributing Author)
A Short and Happy Series (Twelve Titles), West (2015) (Creator and Editor)
Experiencing Property, West (2015)
A Short and Happy Guide to Being a College Student, West (2014)
A Short and Happy Guide to Being a Law Student, West (2014)
Strategies and Techniques of Law School Teaching: Property, Aspen Publishing (2012)
A Short and Happy Guide to Property, Thomson (2011)
Property Law and the Public Interest, Third Edition, Lexis (2007) (with Mandelker, Callies & Hylton)
Reaction and Reform in New Jersey, Hall Institute (2007) (Contributor, (with Justice Daniel J. O'Hern), Ethics Reform Recommendations for The Executive Branch of New Jersey Government)
The Affective Assistance of Counsel: Practicing Law As a Healing Profession, Carolina Academic Press(2006) (Contributor, Marjorie Silver, ed.)
Residential Privilege: The Advent of the Guarded Subdivision, to appear in America's Second Gilded Age? Perspectives on Law and Class Differences, NYU Press (2005) (Paul Carrington & Trina Jones, eds.)
The Law According to Skyboxes, (2005) (Contributor, Paul Carrington, ed.)
Legends of the Law on Property, Thomson (2003)
Beyond Privatopia: Rethinking Residential Private Government, J. of Regional Science (2012)
Bridgegate Is a Cancer on the Governorship, Star Ledger (November 6, 2016) (Op-Ed)
Less Than 1% of N.J. Tenants Know Their Rights. Fix It This Way, Star Ledger (October 18, 2016) (Op-Ed)
Christie's Pick Raises Concern: Ethics Commission Must Be Independent, Star Ledger (January 31, 2014) (Op-Ed)
NJ's Ethics Group Must Find Its Way, Star Ledger (March 7, 2014) (Op-Ed)
Hopeful Signs of Good Government in New Jersey, Star Ledger (September 24, 2010)
New Twin Rivers Test Applied to Homeowners Associations' Restrictions on Residents' Speech,LexisNexis 2007, Expert Commentaries Series
Landlord Tenant Reform in Crowded Housing Markets, Progressive Property Conference (May 13-14, 2016)
The First Amendment in Perilous Times, The Annenburg Project Lecture Series on the Living Constitution, PBS(Jan. 29, 2016)
Behind the Veil: What the Best Law Professors Do, Association of American Law School Annual Meeting(2015/01/03)
Empathic Teaching, Empathic Learning, Chicago-Kent Law School Faculty Colloquium (2015/03/12)
Evolving Standards of Civility and Professionalism, New Jersey State Bar Association Annual Meeting(2015/01/22)
Leading With Integrity, NJSBA Leadership Academy (2015/09/11)
Making It Stick: Empathic Teaching, Empathic Learning, University of Denver Sturm College of Law(2015/10/22)
Reclaiming the Public Trust: Ethics Reform in Troubling Times, NJ League of Women Voters, Princeton(2015/10/10)
Teachers as Agents of Change, Rahway School District (2015/09/02)
Teaching as Art and Science, University of Denver Sturm College of Law (2015/10/23)
The Science of Professional Learning, Pace Law School Faculty Colloquium (2015/02/04)
The Importance of Teachers, New Jersey State Bar Association Annual Conference for State Teachers(2014/03/08)
Knowing Our Worth: Reframing and Reclaiming the Promise of Equality, NJ Women Lawyers' Association Convocation (2013/11/01)
Prosecuting Public Corruption: Safeguards, Excesses and an Agenda for Reform, Circuit Review Symposium, Seton Hall Law School (2012/03/13)
Prosecutorial Misconduct, The Hall Institute (2012/02/22)
Attorney Professionalism and the Public Trust, New York State Bar Foundation (2011/02/25)
Eminent Domain: The NY Experience, Fordham Urban Law Journal Symposium (2011/02/11)
Ethics Reform and the Promise of Good Government, League of Municipalities keynote speaker (2010/11/18) (N.J. League of Municipalities 95th Annual Conference, Atlantic City, NJ)
Foreclosure Procedures in Turmoil, National Public Radio (2010/10/15)
Home Foreclosure Crisis, CNN (2010/10/08)
Franzese's article on landlord-tenant reform has been featured on the BBC and NPR, among other media, and has been cited by Senator Cory Booker.
August 11, 2017