Image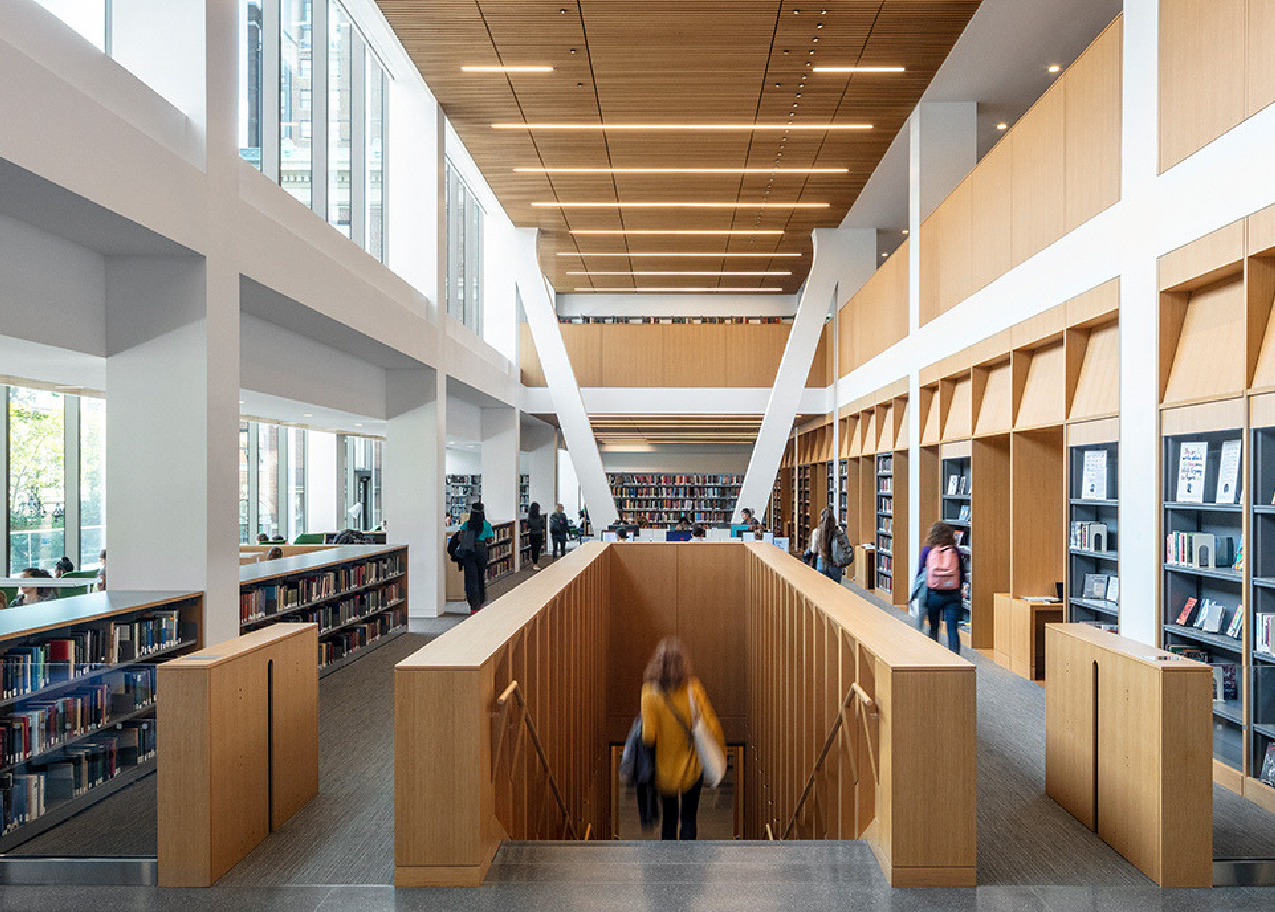 Our team wants your summer conference or program to run smoothly so we've created helpful checklists, guides and frequently asked questions for you.
---
General Summer Information
Your summer conference or program must occur during our summer calendar: May 29, 2023 to August 11, 2023

Residential summer occupants must be at least 14 years of age to live on campus 

Summer groups with minors should have a 1:10 ratio; which is 1 adult (18+ age) to 10 minors

Family members of conference/program attendees (i.e: spouse, children) are not eligible for on-campus housing
---
Event Planning Checklist
The below checklist contains action items that our team believes will be helpful, as you plan for a successful conference at Barnard. Please be mindful that this list should only be used as a guide, it does not include all that should be considered when planning.
EVENT PLANNING CHECKLIST
Event name

Event date

Rain date

Event time

Event description for website or printed materials
SPACE USAGE CHECK-LIST
Walkthrough of spaces

Event spaces checklist

Opening plenary space

Breakout rooms

Closing/Reception space

Ensure spaces are accessible for your guests

Invited speakers/entertainers/V.P guests

Coordination of travel for attendees

Supplies and decor

Room signage created
SERVICES CHECKLIST
Set-up of event spaces

A/V coordinated

A/V needs for each day is considered

Dining coordinated

Menu confirmed
RESIDENTIAL CHECKLIST
Linen requested

Housing coordinated

Housing keys coordinated and received

IDs coordinated and received

Room inspection completed

Check-in & check-out planned
STAFFING/VOLUNTEERS CHECKLIST
Staff scheduled

Staff training

Staff orientation planned
PAPERWORK CHECKLIST
Emergency details provided to Summer Session & Continuing Studies

Roster of housing participants and commuters provided to Summer Session & Continuing Studies

Health and covid compliance records provided to Summer Session & Continuing Studies
WRAP-UP (After Conference)
Remove signage posted in buildings and residential space

Remove delivered materials, furniture and appliance

Discard trash and return space to how it was received
Recommended packing list
Bedding (extra-long twin sheets, 39"x80", blankets/comforter, pillows, towels)

Flip-flops & shower caddy

Bathrobe

Towels (hand towels, wash cloths, bath towels)

Shower shoes

Clothes hangers

Book bag (Easy for traveling around NYC)

Emergency/First Aid kit

Electrical items that are UL-Listed

First Aid Kit
Prohibited Items, that are NOT allowed in our residential halls
Candles / Incense

Adhesive putty, 3M strips, double-sided tape, etc

"Removable" wallpaper or wall decals

Pets (Including fish in a 5 gallon or less tank)

Halogen lamps/Lava lamps

Hot plate, open coil heaters, toaster, "air fryers," or toaster oven, pressure cookers/ instant pots

Warming trays / Crock Pots & rice cookers

Mini-fridges larger than 3.5 cubic feet.

Any electrical items that are not

UL-Listed

Water beds

Electric bikes, electric scooters, electric skateboards, hoverboards (i.e. devices with larger and/or lithium batteries)

Fog Machines

Weapons (including guns, tasers, knives, knives not used for cooking, swords, mace, pepper spray, etc)

Hazardous & combustible chemicals, which includes (but is not limited to) propane, gasoline, paint thinner, charcoal, and lighter fluid

Thermometers containing mercury (sale is prohibited in NY State)

Microwaves or "Micro-Fridges" (with attached microwaves)

George Foreman-style grills or panini makers
Policies
Simply knowing what is going on around you is situational awareness and a critical step in individual and community safety. Situational awareness is also a decision making process. Thinking about what provides a sense of safety or interferes with a sense of safety, including: light, visibility, time of day, presence of people, familiarity with space or events, distractions, or other context.
When traveling in a group, have a plan and do not leave anyone behind. Always tell someone where you are going and when you are expected back.

Exercise caution when walking about, especially after dark, late at night, and/or in areas unfamiliar to you. It's always advisable to use well-populated, well-lit streets.

Always be alert and aware of your surroundings. Whether in a crowded area or places new or familiar, it is important to stay attentive to what is occurring nearby and what options exist for getting assistance, if needed.

Limit distractions of constant cell phone and technology use, high volume of earbuds while traveling; lack of attention can create opportunity for someone intent on theft or can lead to missed cues of nearby incidents.

Listen to your instincts, if you feel uncomfortable, seek out a populated well-lit area such as stepping into an open store or restaurant.

When using the subway, do not ride in the last car. Look for the white and black "zebra board" above the platform, which shows the location of the conductor's car. Look for the subway stations with the Green Bulbs at the entrance, these indicate stations open (a red bulb indicates exit only).

Do not expose expensive items while in transit.

Secure valuables (cash, cards, tech devices) in an inner pocket or within your bag.

Have your fare available for your travel needs - whether using a metrocard or any other payment device.

Watch out for

scams

, in person, via email, and on the web, check the source of information, seek clarification if something sounds too good to be true

Use care on social media, think about what you share, when you share locations, and the privacy of your social media accounts.
Smoking
Barnard is a smoke-free campus: smoking is not permitted on any Barnard property, including residence halls, campus buildings and grounds.
Quiet and Courtesy Hours
All community members are entitled to a residence hall environment that affords reasonable conditions in which to live and sleep. Community members must comply with requests to maintain reasonable levels of noise within and outside the residence halls. Noise that can be heard outside of one's room is considered unreasonable.
Quiet hours run from 11pm to 9am during the week (Sunday - Thursday)

Midnight to 10am on weekends (Friday and Saturday)
It is a violation of residence hall policy for residents to partake in behavior(s) as noted below.
Possession and/or use of weapons, explosives, flammables, hazardous chemicals is strictly prohibited.

Possession of internal combustion engines and any flammable or slow burning substances are prohibited, as are paper shades and any decorations on light fixtures.

Theft, intentional damage to any college property, or the property of others is prohibited and will result in repair/replacement charges.

Possession of anything that produces an open flame, such as: candles, incense, oil lamps, alcohol lamps, and open flame burners are prohibited in the residence halls.

Participants are not permitted to bring pets into the residence halls or on campus.

A New York City ordinance forbids sitting and/or standing on, or placing articles of any kind on the sill of an open window or throwing or projecting anything outside the window. Window stops may not be removed or altered.

It is a violation of policy to engage in the improper use and/or tampering with firefighting, detection, and/or alarm equipment. The removal of or tampering with smoke detectors or other safety equipment is prohibited.

It is a violation to enter without permission into another residence room, or any space designated for specific use (including, but not limited to, staff offices, facilities closets)

Program participants are never permitted to be on the roof or fire escape of any college owned or operational facility with the exception in the event of a true emergency.

Defacing or tampering with any elevator is not permitted.
Frequently Asked Questions
Our campus in the summer is open for external organizations to rent our spaces. We host events such as:
Business seminars

Pre-college programs

Annual development conferences

Academic forums
All programs must have a residential need, so housing must accompany your request along with event spaces.
Departments, faculty or staff planning an overnight conference will incur a charge. Charges can include:
Housing
Classrooms
Event spaces
Dining
Amenity fees
Service charges
Please submit an inquiry form so our team has a better understanding of your program and what charges will apply.
External groups and non-affiliates of Barnard are required to sign a license agreement and submit a certificate of insurance. Speak with our office about the specifics of the contract and insurance limits. Groups with minors must also submit a Sexual misconduct/abuse liability insurance before the start date of their program.
Our campus is very accessible
The #1 local train runs the north-south route and stops at the Barnard & Columbia station at West 116th St and Broadway.
Five bus lines stop near campus.
The Madison Avenue M4 bus

​​​​​​​stops at Broadway and 116th, 118th, 120th Streets

The Broadway M104 bus

stops at Broadway and 116th, 118th, 120th Streets

The Sixth Avenue M5 bus

stops at Riverside Drive and 119th Street

The Amsterdam Avenue M11 bus

stops at Amsterdam and 118th Street

The M60 bus

stops at 116th and Broadway
​​​​​​​​​​​​​​the M60 bus is a direct link between campus and Laguardia Airport
Barnard College is located on the Upper West Side of Manhattan between 116th and 120th Streets along the west side of Broadway. It is easily accessible by car, bus, or subway from anywhere in New York City, including the local airports.
Click HERE for directions by air, car, train, bus or taxi
Barnard College does not have parking available on campus, but there are numerous parking garages within close proximity to campus.
Click

here

to view a list of garages within our proximity.
Summer residential buildings may change yearly, so contact our office to find out what is available. We offer two types of living accommodations during the summer.
CORRIDOR STYLE LIVING
Single, double or triple room
Communal bathroom
Shared kitchen with residents on the floor
SUITE STYLE LIVING
4 - 6 people sharing a suite
Bathroom private to suite occupants
Kitchen private to suite occupants
For programs with minors, no one under the age of 14 is allowed to stay overnight in the residence hall.
Yes, buildings that house summer conference guests are air-conditioned
Our residential hall front desk is staffed with a 24 hour Access Attendant, who ensures that visitors of the building are residents and have access to enter.
Navigating Barnard is fairly simple because of our small community. Click the links below to see the Barnard campus and greater Columbia campus.
Linens are optional and can be provided to conference guests and we also offer weekly linen exchanges. Linen packets and exchanges are at an additional fee.
Linen packets include:
Top and fitted sheet
Blanket
Pillow
Pillow case
Wash cloth
Dining and catering are provided by Barnards dining service. Their menu options include Kosher and Halal and they have a dietician on-staff to ensure food allergies and sensitivities are addressed. If a program chooses to order catering, they will work directly with dining to create a menu.
If your program eats in our dining hall, meals offered are:
Weekdays: Breakfast, lunch and dinner
Weekends: Brunch and Dinner
All classrooms are in air-conditioned buildings and outfitted with updated AV technologies for your powerpoint needs.
Our classrooms have a capacity of up to 50 or 100 occupants and room seating styles that include banquet, u-shape or lecture styles.
Our event spaces can accommodate a variety of event types such as: roundtable workshops for 18 to 40 guests; small to medium-sized conferences for up to 200 guests and banquets for up to 400 attendees.
Programs with minors should have a 1:10 supervision ratio and staff should be 18 years of age or older.