Transcripts & Verification Letters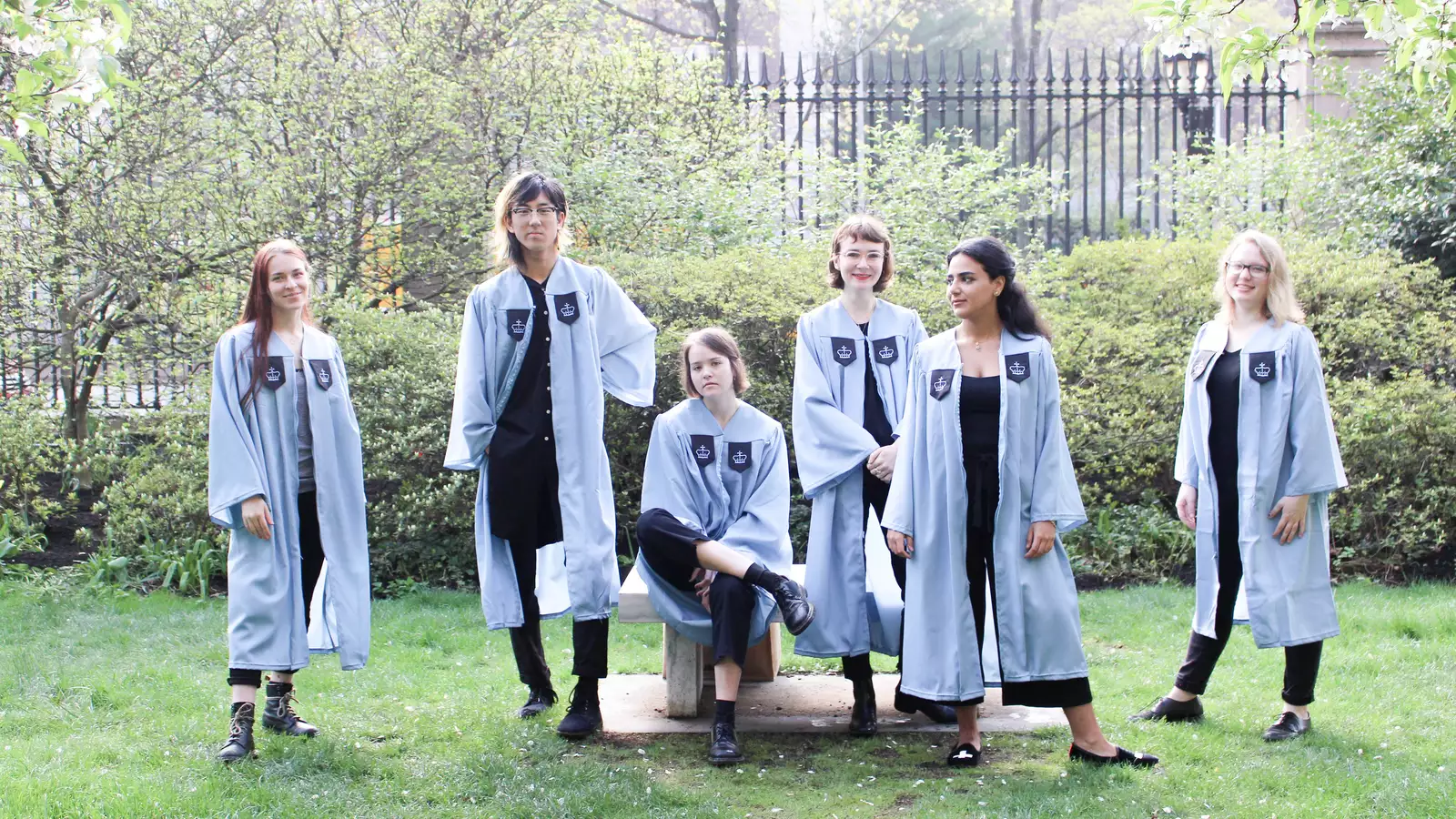 Transcript Requests
At this time, ONLY secure PDF options are available.
Should you have any questions, please contact us at transcripts@barnard.edu
Unofficial Transcripts: Current students can view and print their unofficial transcripts anytime, at no cost, through the myBarnard portal.
Official Transcripts: Current and former students can request that copies of their official transcript be sent to themselves or any third party (other schools, employers, etc.)
Barnard has authorized the National Student Clearinghouse to provide transcript ordering via the Web.  You can order transcripts with a variety of delivery methods using any major credit card.  Transcripts sent electronically or by regular U.S. mail cost $7.00 each. (The price will increase to $7.40 beginning May 1, 2023) . Your card will only be charged after your order has been completed.
Turnaround Times: Due to the consistently high volume of requests, transcripts take five business days for processing – plus mailing time.  We suggest that you take this into account if you need to meet any firm deadlines. (Also, please note that we work on a limited holiday schedule at the end of the year. We will post that schedule on our home page in December.)
You can request your transcript be sent via secure PDF, or by exception, through the mail, or pick it up. See below for details:
Delivery Options
PDF
After the request is processed, your transcript will be sent to the designated recipient as a secure pdf document. Make sure your recipient accepts electronic pdf transcripts as official, and keep in mind the following:
Your transcript recipient will be emailed a link to a secure Internet page they can retrieve your official transcript. This link has a 30-day time limit, during which time it can be viewed or printed unlimited times. As with paper transcripts, copying is not allowed. Once the transcript is downloaded, there is no expiration date.
MAIL (BY EXCEPTION)
We will send your transcript within five business days of receiving your completed request (including the return of a consent form when required). Please allow additional mailing time.
We offer the following expedited mailing services for an additional fee: .
Fed Ex is $20.00 additional for domestic addresses, $50.00 additional for international addresses, including Canada. (Fed Ex will not deliver to a P.O. box.)

USPS Express mail (will deliver to a P.O. box) is $50.00 additional.
HOLD FOR PICKUP (BY EXCEPTION/APPOINTMENT)
If you prefer to pick up your transcript at the Barnard Registrar's Office, you may select that option when submitting your request. You will be notified by email when your transcript is ready for pickup. Pickup is available Monday – Thursday 11:00 a.m. – 4:30 p.m. and Friday 10:00 a.m. – 4:30 p.m. If someone else will be picking up your transcript, please be sure you include that person's information as part of your request and have them bring photo ID.
Supplemental Documents
Select the Upload option to submit additional documents you would like included when your official transcript is sent. The Registrar's Office will review the documents and determine whether they are appropriate to be sent. We will not send résumés, cover letters, or another school's transcripts. Examples of valid documents include scholarship applications and AMCAS and LSAC forms. Barnard assumes no responsibility for the readability of the documents.
Hold for Degree and/or Grades
If you are a current student or recent graduate and you would like your transcript request to be held until your grades or degree conferral has been posted, you can select that option when you submit your request.
Holds
Transcripts will not be issued to persons with holds on their records. (Current students can view their holds in the myBarnard portal.) If you request a transcript and you have a hold, you will receive an email with details on the type of hold and how to resolve it. Holds must be cleared before a transcript request can be processed.
Post-Baccalaureate transcripts
If you also attended Barnard as a Post-Baccalaureate student, we will send out both your BA and your PB transcripts, unless you instruct us to do otherwise. When placing your order, please use the Other Instructions section to alert us that you have two transcripts.
Verification of Enrollment
For Current Students
NOTE:  Current students needing verification of their current enrollment status should make such a request via myBarnard to the National Student Clearinghouse.  Requests for the current semester can be processed only after the student has registered for classes (See Registering for classes for more info).
Current students needing verification of their current or previous enrollment status can access a document from the National Student Clearinghouse. To access NSC's Student Self-Service for an enrollment certificate, click here. Select Login and then select Barnard College.
If you need an official letter from the Registrar, please submit this form.
If you are an alumna or need to verify a past semester enrollment, please use this form.
For Parents
A parent needing verification of a daughter's enrollment for a health insurer or other requestor, should ask the daughter to obtain the verification through the myBarnard link to the National Student Clearinghouse.
Other Institutions, Employers, Agencies
Please use the National Student Clearinghouse for verifications of enrollment.
Verification of Graduation
For Barnard Graduates
A graduate wishing certification of her degree should make such a request in writing, with signature, and submit the Degree Verification form to the Office of the Registrar. Please allow five business days for completion of certification or verification.
Other Institutions, Employers, Agencies
Please use the National Student Clearinghouse for degree verifications.