JTS Double Degree Program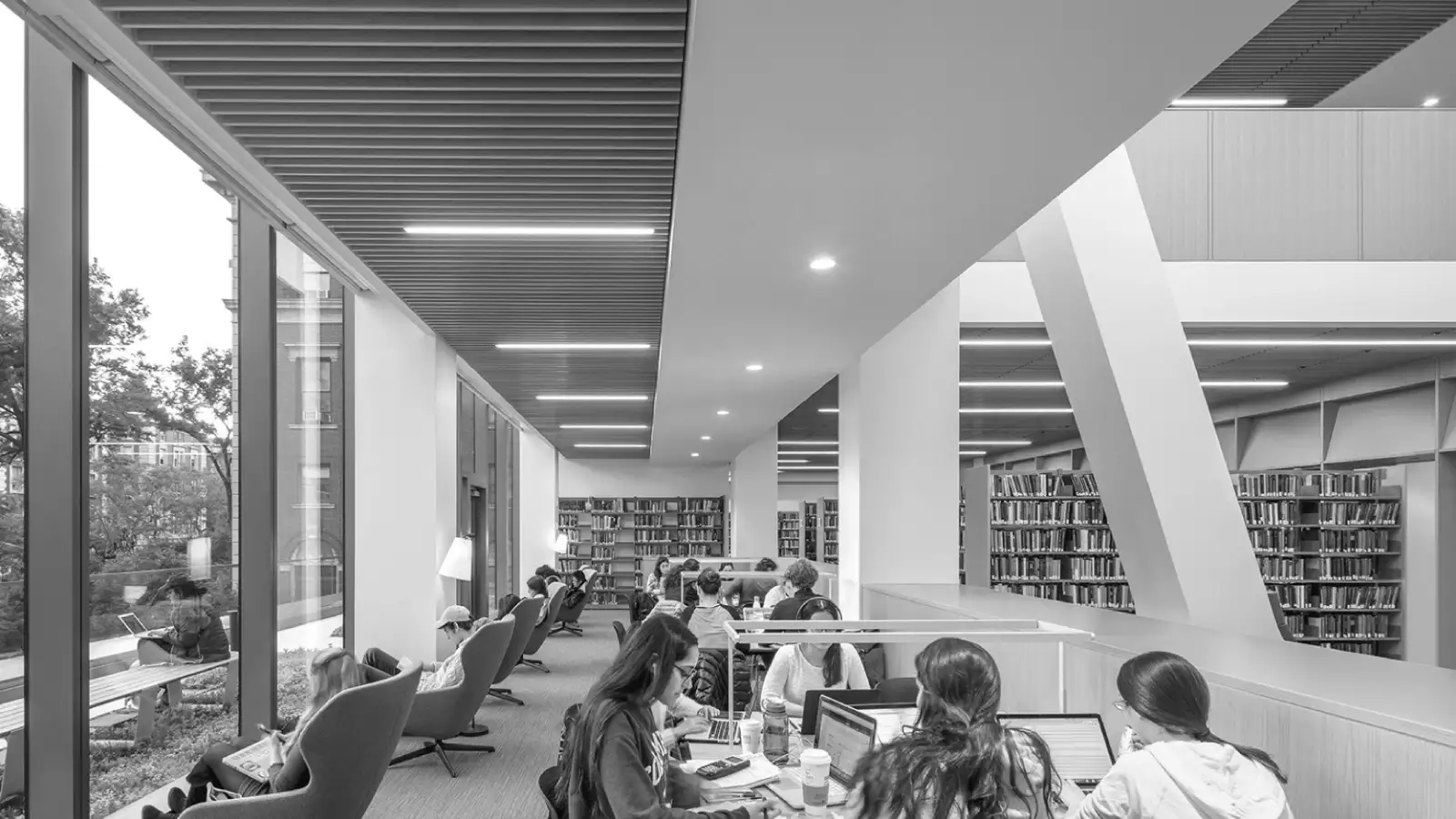 Financial Aid and the Jewish Theological Seminary Double Degree Program
Barnard-JTS Double Degree students who wish to be considered for financial aid must apply through Barnard's Financial Aid Office. Barnard's Financial Aid Office packages all students accepted into the BC-JTS Double Degree program. All Barnard College award letters outline the combined budget from both schools and the awards from both institutions.
Double Degree students who wish to be considered for Barnard financial aid must complete the same forms as all first year applicants by the published deadlines.
Double Degree students must also include JTS's FAFSA code 002740 on their FAFSA by the March 1st deadline, but are not required to submit JTS's paper financial aid application. Questions regarding any JTS merit scholarships should be directed to the JTS Admissions Office at LCAdmissions@jtsa.edu.
Budget for Double Degree Students
A standard student budget includes the cost of :
Tuition
Fees
Room
Board (meal plan)
Books & Supplies
Personal Expenses
Travel
For Double Degree students, the budgets are a combination of tuition, fees, and other costs at both schools.
Tuition for Barnard and JTS for the current academic year is as follows:
Full time at Barnard (12 points or more) = $30,239.00 per semester
Full time at JTS (9 points or more) = $11,725.00 per semester
Less than full time registration at either institution results in per point charges for any courses taken at that institution.
Barnard: $2,016.00 per point/credit
JTS: $1,335.00 per point/credit
A sample budget for a typical Double Degree student would include:
| | | | |
| --- | --- | --- | --- |
| | Fall Term | Spring Term | Total |
| Tuition Barnard | (9 points) $18,144 | (full-time) $30,239 | $48,383 |
| Fees Barnard* | $1,023.50 | $1,023.50 | $2,047 |
| Tuition JTS | (full-time) $11,725 | (6 points) $8,010 | $19,735 |
| Fees JTS | $1,160 | $1,160 | $2,320 |
| Room & Board** (at Barnard) | $9,682 | $9,682 | $19,364 |
| Books (Barnard) | $575 | $575 | $1,150 |
| Personal (Barnard) | $685 | $685 | $1,370 |
| Total Basic Budget | $42,994.50 | $51,374.50 | $94,369 |
Travel allowances range from $0 to $900 per year.
* In addition, there is an orientation fee of $400 for first-year students at Barnard and JTS may charge their own additional fees.
**Room & Board (at Barnard) for Upper-class students is $8,506.50 per term.
Families can use our sample budget above to create an actual budget for the year by adjusting the number of credits at each institution for the semester.
Use the full time tuition figures if your are taking at least 12 credits at Barnard or 9 credits at JTS
Use per point tuition charges if you are taking fewer than 12 credits at Barnard or fewer than 9 credits at JTS.
Understanding Your Financial Aid Award Letter & Awards
All award letters are generated by Barnard Financial Aid. Each letter will include an estimated budget until course registration is complete. When registration is final, a revised financial aid award letter will be mailed to the student and posted to the Barnard financial aid portal.
Barnard Financial Aid will attempt to contact each Double Degree student to determine the number of anticipated points at each school for the term. As registrations change, so will budgets and financial aid awards. Contact Barnard Financial Aid as those changes occur so that the aid package can be updated.
Each student has an estimate of academic year expenses, or a budget, which includes all essential expenses such as tuition, fees, room, board, books and personal expenses. Every student will have a slightly different budget depending on the number of credits she is taking at each institution.
In addition to a budget, Barnard calculates a family contribution. This family contribution is based on standard formulas that estimate how much each family can contribute to their daughter's education. The family contribution is constant and is based on the financial information submitted to both schools on the FAFSA and CSS profile form with supporting tax documentation. A student's budget does not affect the family contribution.
Each student also has self-help (a loan and a job) that she is expected to contribute to her own education. In 2024-2025, the self-help contribution for most first-year students is $6,900 ($3,500 loan and $2,500 job).
The grant aid you receive is calculated by taking the established budget, subtracting the family contribution and the self-help. The remaining amount (or need) is your grant aid for the year.
For a family with a $14,000 family contribution and a total estimated budget of $85,374 for the year (budget above), the grant would be calculated as follows:
| | | |
| --- | --- | --- |
| Budget | | $94,369 |
| Family Contribution | - | 14,000 |
| | = | $80,369 |
| Self-Help | - | 6,000 |
| * Estimated Grant | = | $74,369 |
* Half of this grant will come from Barnard, and half will come from JTS. Your financial aid award letter, sent to you by Barnard's Financial Aid, will reflect the total grant aid you are receiving from each school.
Billing & Refunds
The Barnard bill will reflect all tuition and fee charges for the semester from Barnard only and will credit any grant aid from Barnard to your Barnard account. All loans you have applied for are processed by Barnard and will appear on your Barnard account as a credit. The Barnard bill will also reflect a room and board charge if you are living in the Barnard dorms and have a Barnard meal plan.
The JTS bill will reflect all tuition and fee charges for the semester from JTS only and will credit any grant aid from JTS to your JTS account. The JTS bill will also reflect a room charge if you are living in JTS housing.
If you are receiving more financial aid from one school than will be charged to you for that semester, you will be eligible for a refund of the excess aid. More often than not, there is then an outstanding balance at the other school which will need to be paid. We suggest that students bring the refund checks from one institution to the Bursar's office at the other institution to sign them over directly to cover any outstanding balance that may be due.
All loans for Double Degree students are processed by Barnard College. All loan proceeds are delivered electronically to Barnard College. If the loan proceeds constitute an overpayment of the outstanding balance at Barnard, a refund will be issued. If a student still has outstanding charges at JTS, the refund check can be signed over to the JTS bursar to cover the balance due.
Students and parents interested in borrowing federal or private loans should visit our Apply for a Loan page.
JTS Frequently Asked Questions
Yes. As long as the combined number of points taken at Barnard and JTS is at least 12, you are eligible for a Barnard College grant.

Students not residing in Barnard housing are considered commuters and are given a budget that includes only a lunch budget, not a housing budget. This reduces a student's budget and consequently their financial aid by approximately $15,000 for the year.
Barnard offers all students a maximum of 8 terms of financial aid. All semesters a student is in attendance count towards the 8 terms even if they do not qualify for aid in some of those terms.
Therefore, only JTS funding would be available after the 8 semesters has been exhausted. Contact JTS with questions about additional semesters of aid.
Yes. If your aid from JTS covers your outstanding balance and allows for a refund JTS will issue you a refund check. If you have an outstanding balance at Barnard, you can bring the refund check to the Barnard Bursar's Office on the ground floor of Milbank Hall and sign the check over to help pay the remaining balance. Barnard's Bursar is open between 10am and 4pm, Monday through Friday.
Please contact us if you have questions about your award or bill.
Barnard & JTS Contact Information

| | | |
| --- | --- | --- |
|                 Office |         Phone |                     Email |
| Barnard Financial Aid | 212-854-2154 | finaid@barnard.edu |
| Barnard Bursar | 212-854-2026 | bursar@barnard.edu |
| JTS Financial Aid | 212-678-8000 | financialaid@jtsa.edu |
| JTS Bursar | 212-678-8000 | bursar@jtsa.edu |