On a warm June day, Barnard kicked off its first hybrid Reunion, marking the first time in three years that alumnae could gather on campus to reconnect with friends, share stories, celebrate with peers, and learn what's happening at the College. For the more than 1,000 alumnae who attended the festivities (June 9-11), there was palpable delight to be with classmates once again and witness Barnard's vibrancy and energy.
"This is the first in-person [Reunion] since 2019," said Rona Wilk '91, chair of the AABC Reunion Committee, in her remarks. "I hope it brings you all closer to your classmates, other alums, and the College."
Roz Gordon '62 hadn't been on campus since her granddaughter's graduation in 2019. Barnard "looks amazing," she said. "I love the Milstein Center and seeing friends." Kiryn Hoffman '02 was happy to enjoy Reunion on "such a beautiful day and reconnect with people I haven't seen."
The schedule of events and activities balanced in-person experiences along with Zoom webinars and social get-togethers. Perennial favorites like "Reacting to the Past," "The Moth," an alumna book talk, and "Morningside Memories" returned for this three-day celebration.
State of the College
"It's great to see people back on campus," said President Sian Leah Beilock. "With continued and positive support for the Barnard community, coming out of the pandemic, Barnard is stronger than ever."
And there was much news to share with alumnae. President Beilock discussed the College's continued focus on physical, mental, and financial well-being under the leadership of Dr. Marina Catallozzi, who recently joined Barnard as the inaugural vice president of health and wellness and chief health officer; the launch of Access Barnard to support students who identify as international, first-generation, or low-income as they navigate their college experience; the growth of the Science Pathways Scholars Program — (SP)2 — to encourage and nurture women and underrepresented populations in pursuing studies and careers in STEM; and the College's continued success as one of the top five producers of Fulbright Fellows.
During her address, President Beilock also highlighted the generous $55 million donation from Roy and Diana Vagelos, which will fund the renovation and expansion of Altschul Hall, home to the College's principal science facilities. The new name of the building will be the Roy and Diana Vagelos Science Center. "We're so excited to have a state-of-the-art building and a model for how science can be done in New York," she said.
Prioritizing Diversity, Equity, and Inclusion
The College's approach to diversity, equity, and inclusion (DEI) was a focal point in a conversation between AABC president Amy Veltman '89 and Jennifer Rosales, vice president of DEI and engaged learning and Barnard's chief diversity officer.
"My goal is to connect all the systems," said Rosales. Her plans include everything from helping faculty develop inclusive classrooms and syllabi to offering guidance to staff and faculty.
"It's important to have 'safe spaces,' but the classroom is not a 'safe space,'" said Rosales. "Learning happens through discomfort. It should be a 'brave space' where there's mutual respect and we're honoring people's diverse experience and perspective."
The Alumnae of Color Dinner, which celebrated its own 25th milestone Reunion, recognized Frances Sadler '72, who, as Emmanuelle St. Jean '02 said, "ensures there's always space for women of color to connect."
Sadler added, "We have to remember every single bad thing and every single good thing make us who we are. ... We've grown into our glory. This is not just fun. It's making ourselves seen and heard."
Back in the Classroom
Those who craved the intellectual vigor they remembered from their undergrad years had plenty of opportunities to learn about a range of subjects from alumnae and faculty. The panel on "Art Crime & Cultural Heritage" featured Erin Thompson '02, a professor of art crime at John Jay College of Criminal Justice, and Nectar Knuckles '17, who has held positions at institutions like the Studio Museum in Harlem and the Museum of Modern Art, exploring issues such as contemporary African art and decolonization and the aesthetics of nation building. The two alums delved into such important topics as the impact of colonialism on cultural heritage, the ethics around monument destruction, and the complexity of repatriating art and artifacts.
Dr. Chisa Hidaka '86, who teaches anatomy courses in the Biology and Dance departments, gave an illuminating talk on her Dolphin Dance Project, which produces films that focus on the dance collaborations between wild dolphins and humans. "The wild dolphins engage with us of their own volition," she explained. She added that the experience underscores the importance of how we relate to nature and brings us "closer to how the earth's ecosystems really work."
Kaiama L. Glover, Ann Whitney Olin Professor of French & Africana Studies and faculty director of the Barnard Digital Humanities Center, shared updates on her latest research on the Haitian poet and activist René Depestre, as part of her ongoing work to tell "a different story of Haiti." The goal, she said, is to create one that "pushes against the narrative of misery and suffering. It's not the usual story of Black and Brown people."
Reflecting on Today's Issues
The celebration of milestone classes recognized and acknowledged the backdrop of the pandemic. The Beyond Barnard session on "The Great Resignation: Planning a Successful Move to What's Next" provided a space for alumnae to confront the altered landscape created by the 40 million people who left their jobs in 2021, said associate dean Christine Valenza Shin. "Values have become more important," said Shin. The pandemic has "lots of people rethinking what's important to them."
For those alumnae who admitted feeling "at loose ends" and "adrift" in their careers, seeking a career shift or job change, Shin and her colleague, Jody Dublin, associate director of advising and programs, offered strategies on self-assessment and tips on everything from networking to practical next steps for rebranding.
A virtual session on "Lessons in Resiliency from the COVID-19 Pandemic" featured a conversation between chief health officer Dr. Marina Catallozzi, the inaugural vice president of health and wellness and chief health officer, and alumna Veronica Liu '02, founder and general coordinator of Word Up, a community bookstore in Washington Heights.
Considering the myriad challenges faced over the past two years, Dr. Catallozzi suggested "reflection, reassessing your values, and taking care of yourself" as helpful tools for managing stress, anxiety, and uncertainty during these difficult and fast-changing times. "Resilience is not a personality trait. It is much more a support practice. It is not easy. It is not built in," she said. "Everyone's experience is incredibly different, and you have to honor that."
For Liu, "it's not about snapping back after trauma, but having post-traumatic growth." She emphasized the need to communicate and regularly check in with people.
A Celebration Well Done
Over the course of the three-day Reunion, more than six decades of alums attended panel conversations and readings, enjoyed wine tastings and cooking demonstrations, and honored and celebrated the Milestone award winners at the annual AABC meeting and closing dinner.
"Come Saturday night, I hope you're wiped out by lots of learning, laughing, and maybe a few tears," said AABC president Veltman. I hope you're energized, realizing yet again how fortunate we are to be part of the engaged, intelligent, bold, marvelous Barnard community."
 
Snapshots of Barnard Reunion 2022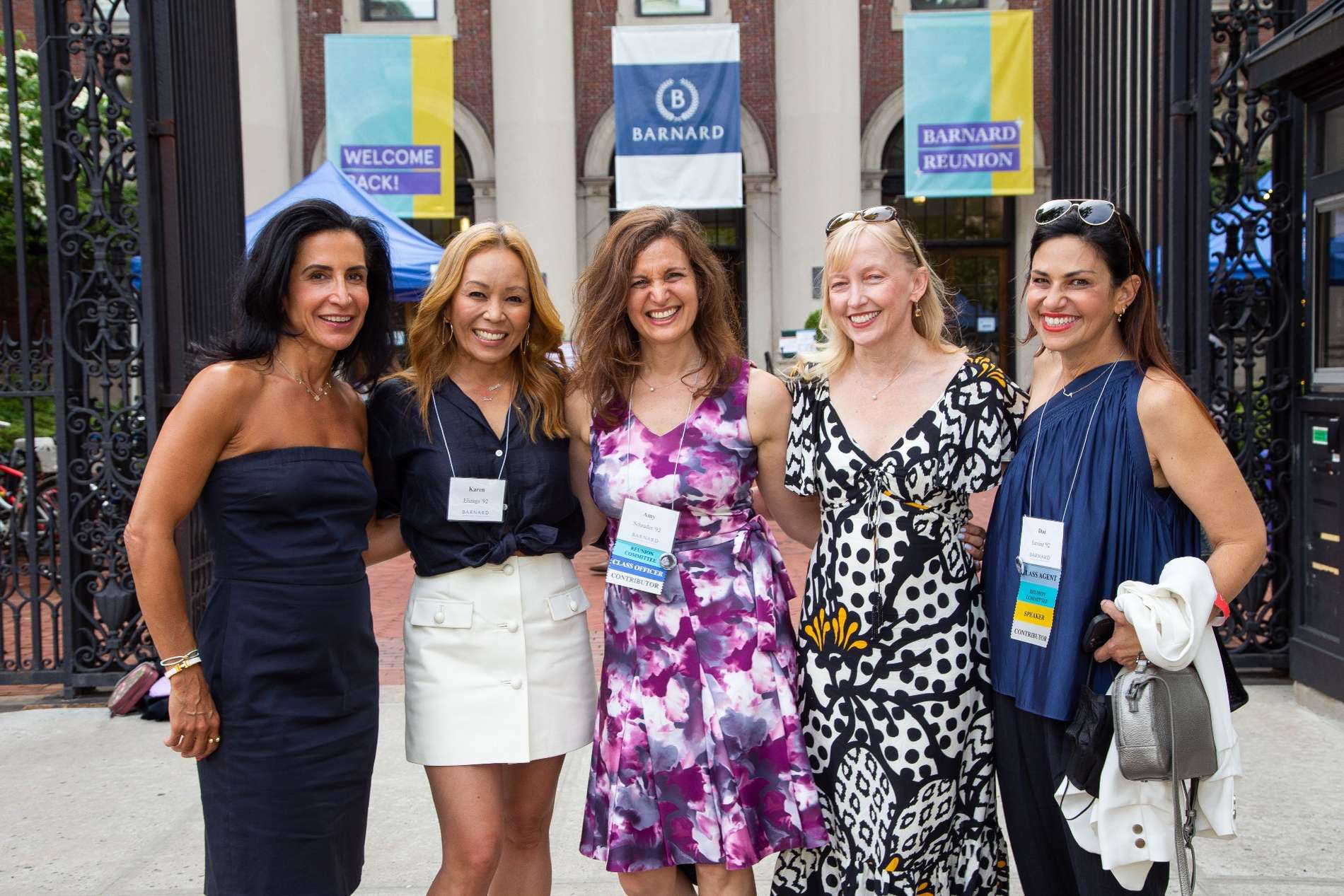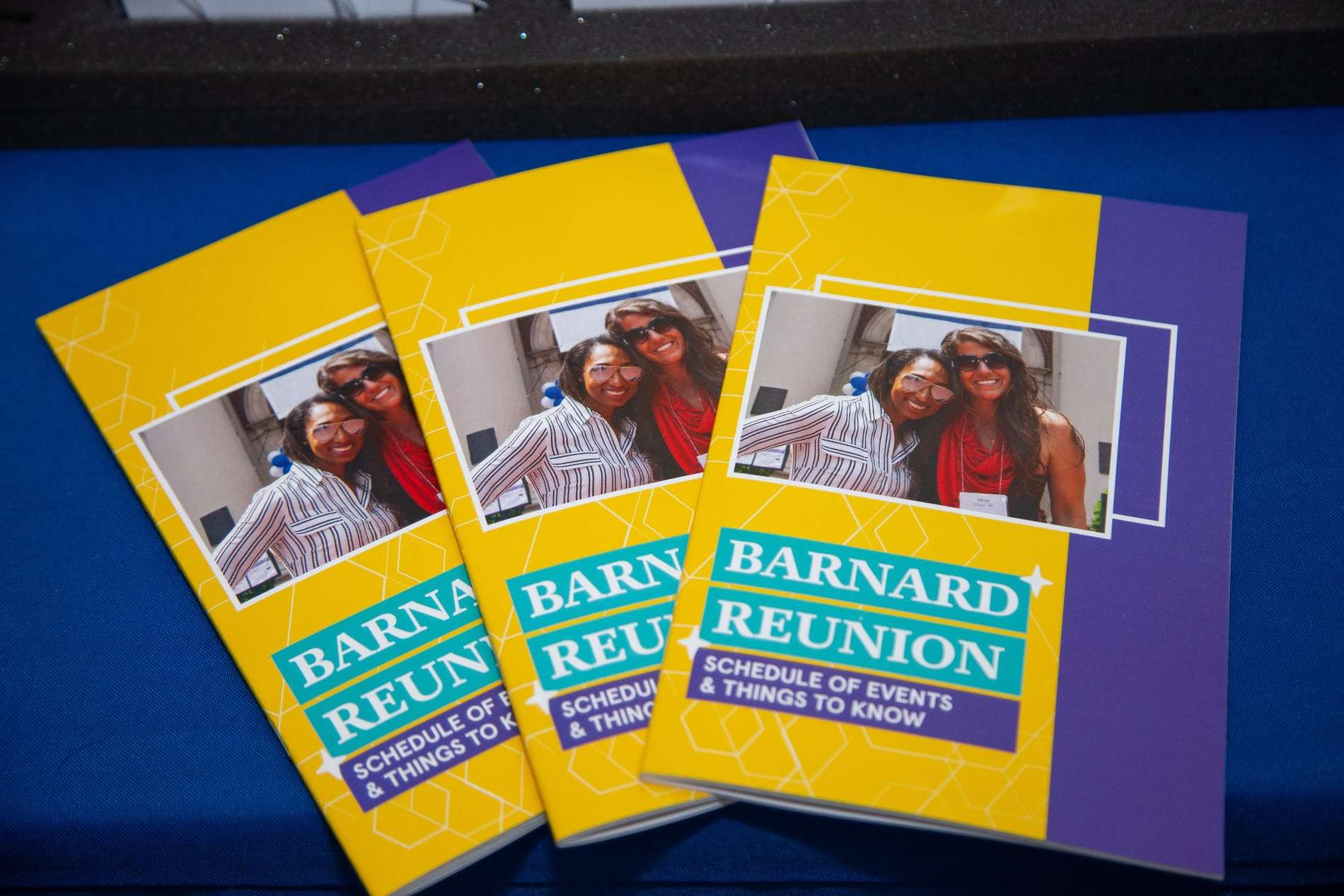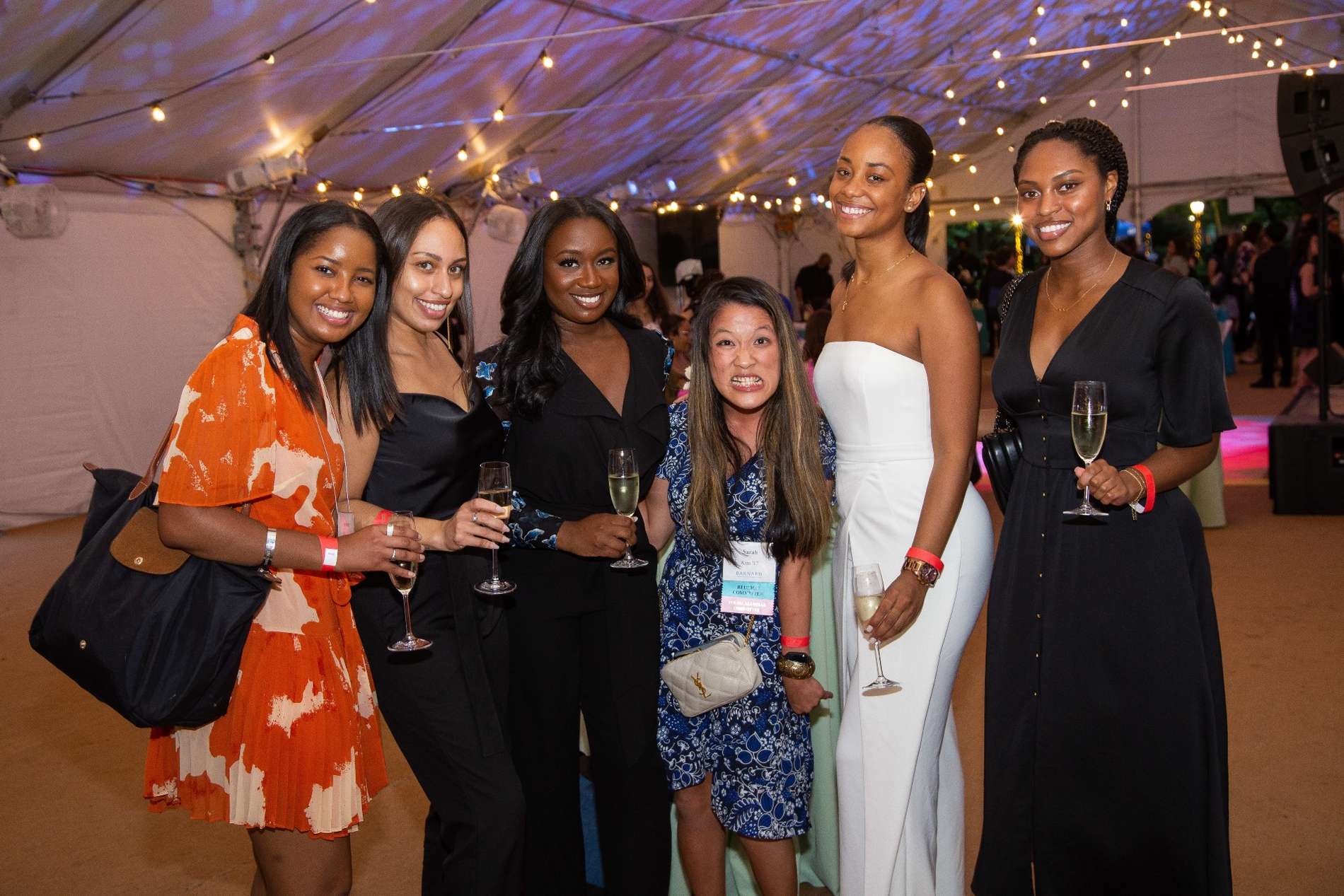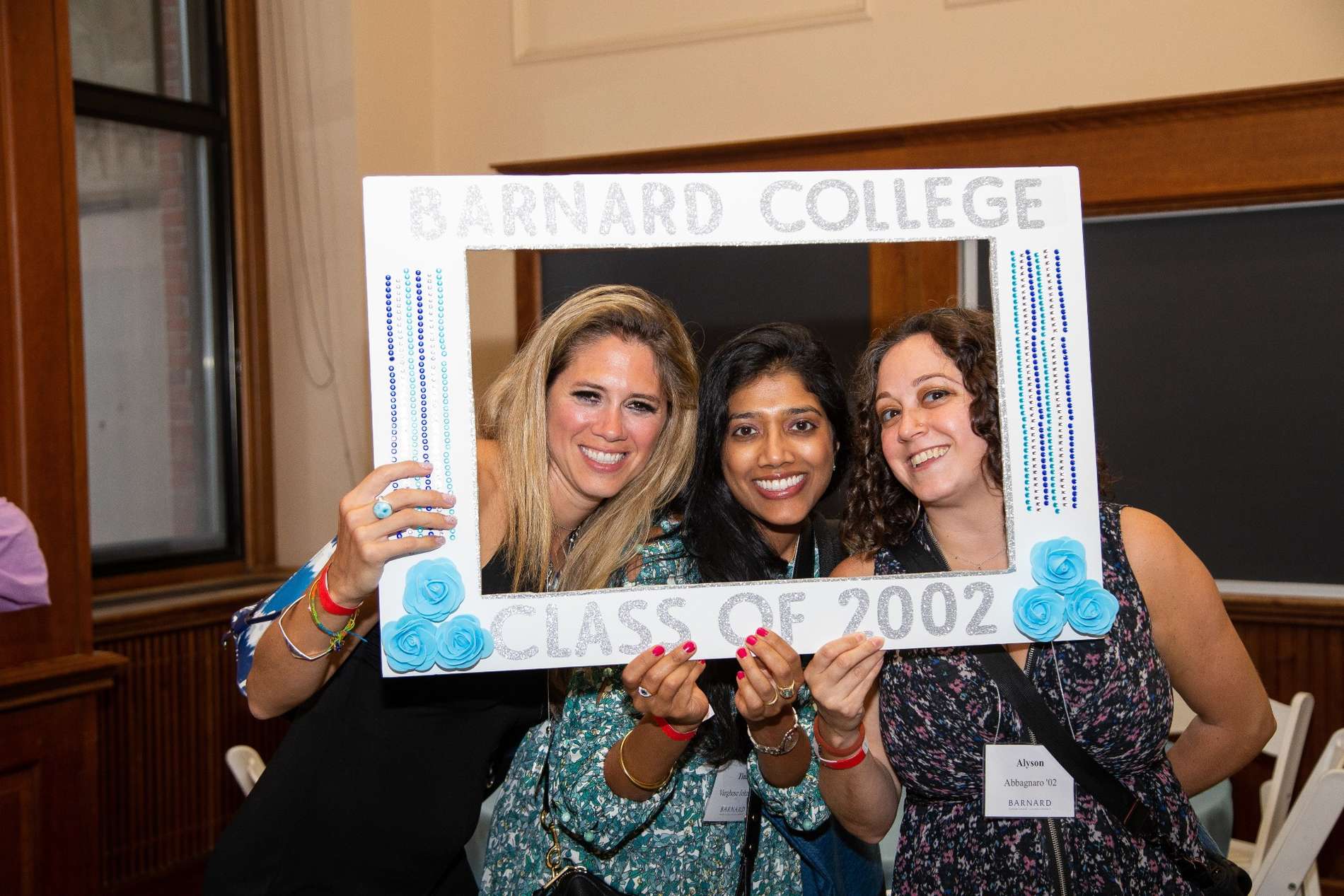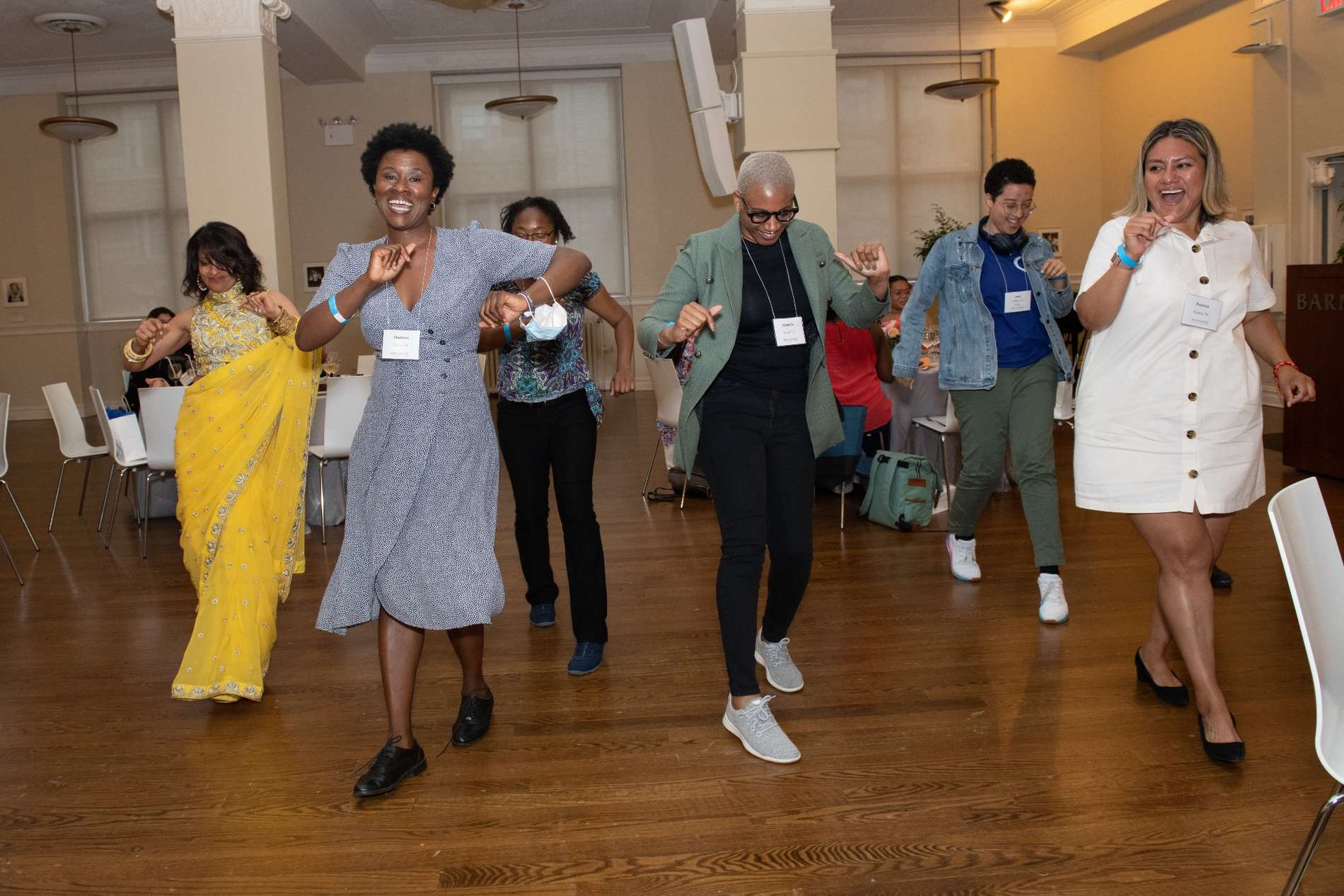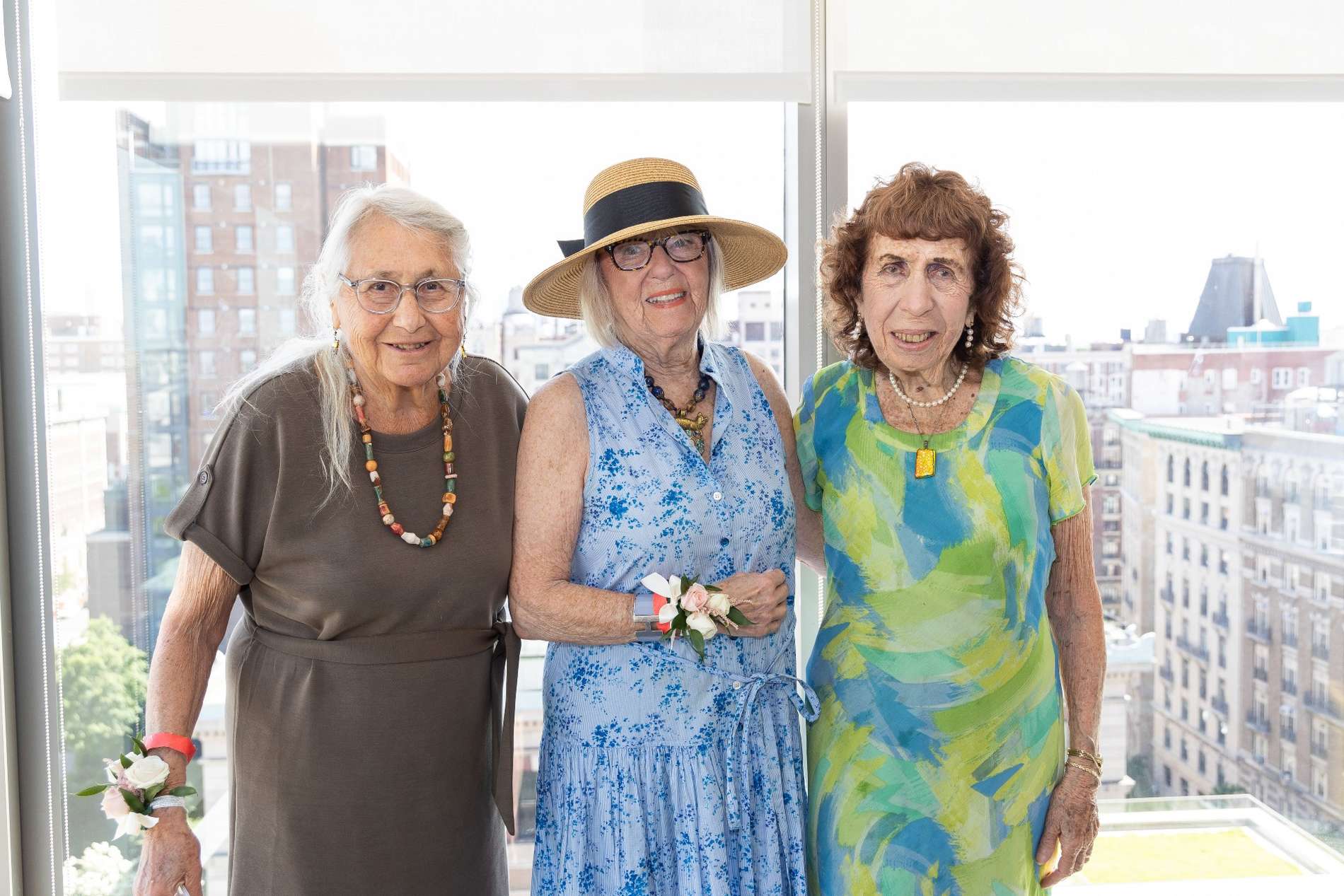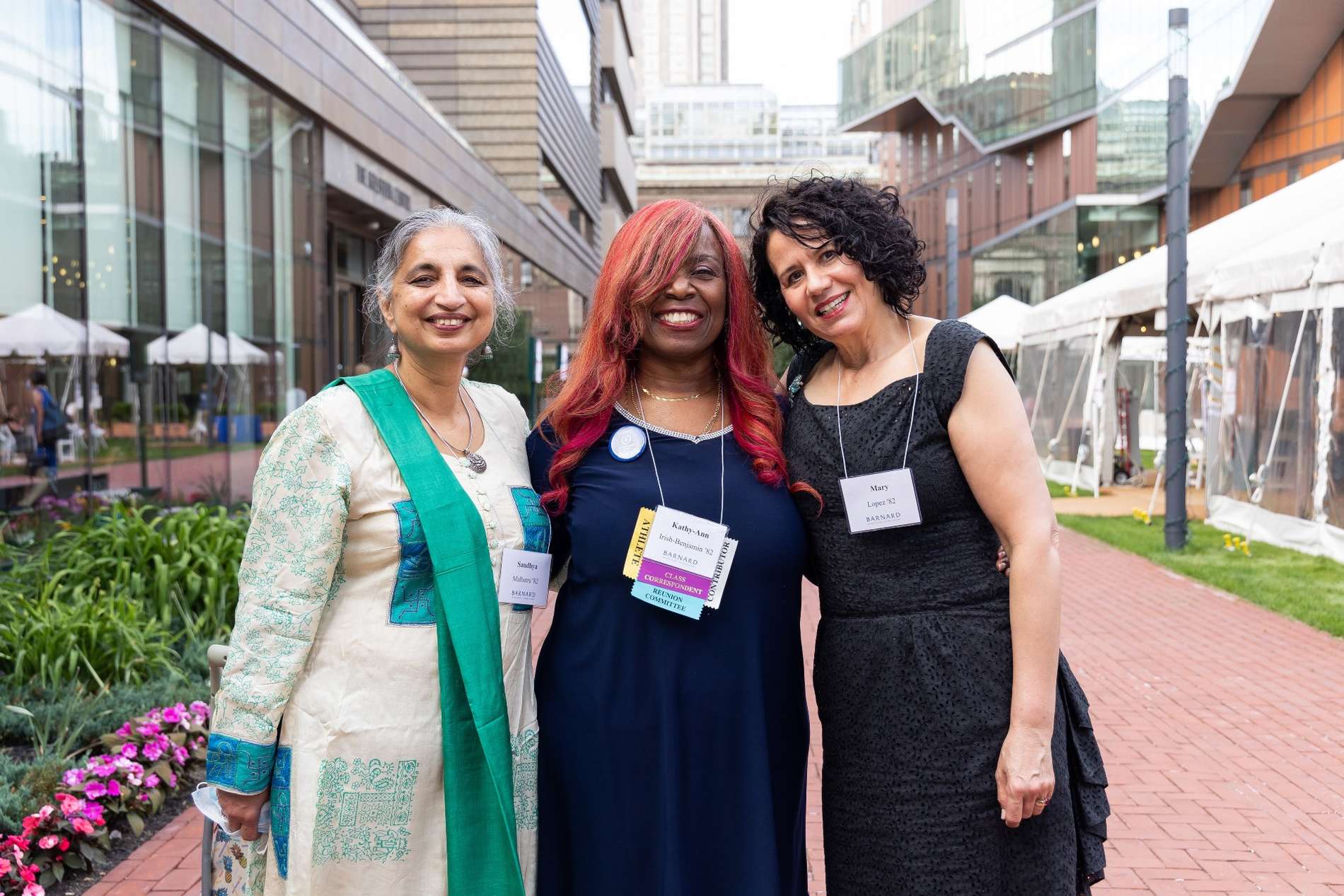 Photos by Alice Proujansky, Brooke Slezak, and Samuel Stuart