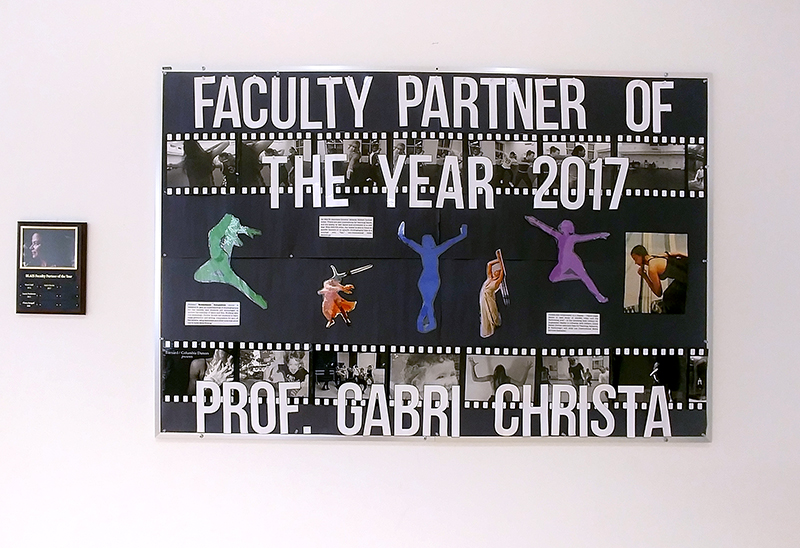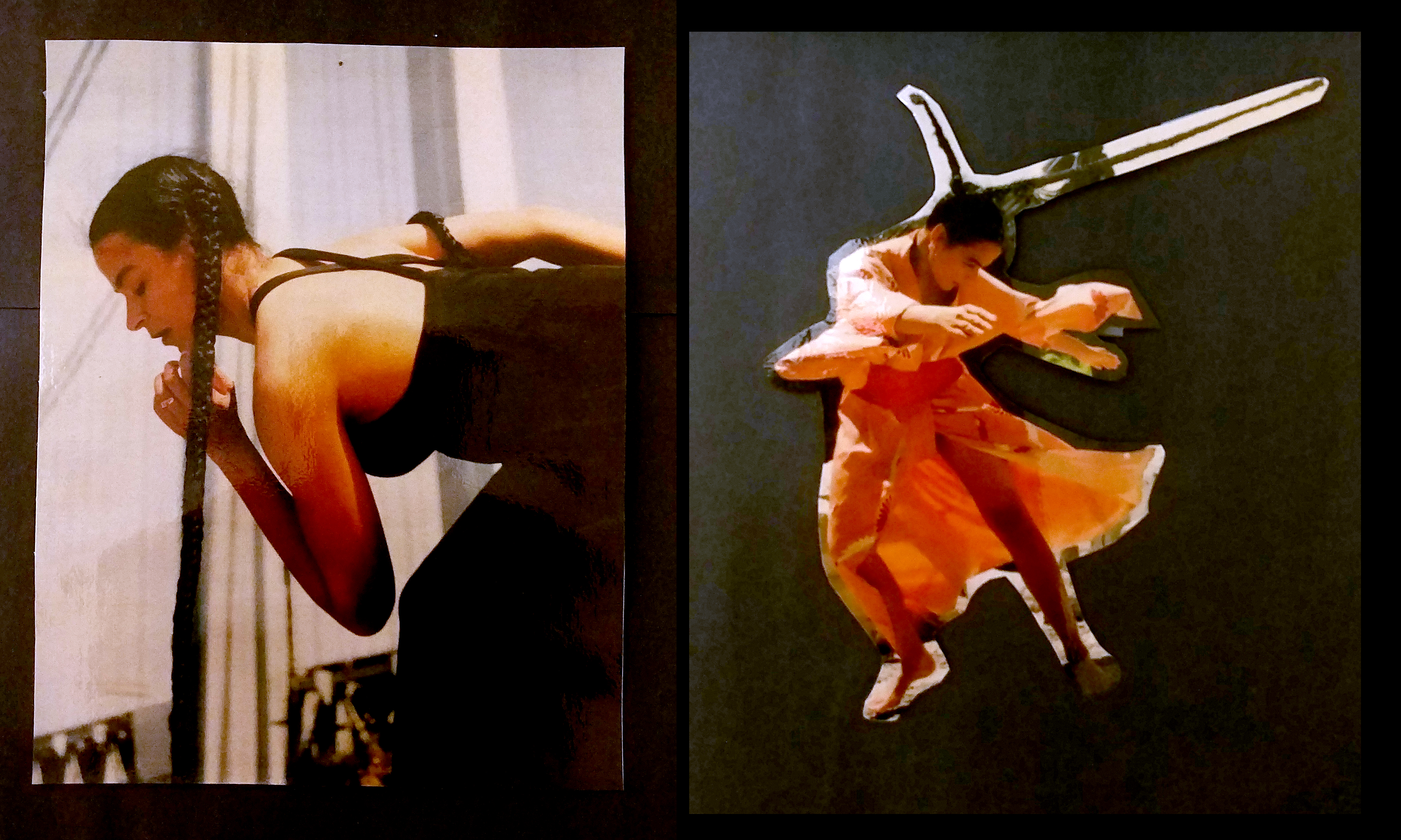 An exhibit in honor of the BLAIS Faculty Partner of the Year 2017/2018, Assistant Professor of Professional Practice Gabri Christa, is now on display in the library.
Christa uses IMATS' 360/Virtual Reality technology to create experimental dance videos. In Christa's Screendance: Composition course, students learn video production, editing, composition on and off camera, and how to use tools that allow one to move while filming. Christa also collaborated on a chapter - Dance magic dance: A case study of AR/360 video and the Performing Arts - in the upcoming book Library Go: Augmented Reality in Libraries.
Swing by the library and take a look at the exhibit, which features documentation of Professor Christa's past performances and other work, as well as details about her innovative use of 360/VR video.
Professor Christa will also be recognized with a reception in her honor in the spring.