Move-In 2021: Welcome to Barnard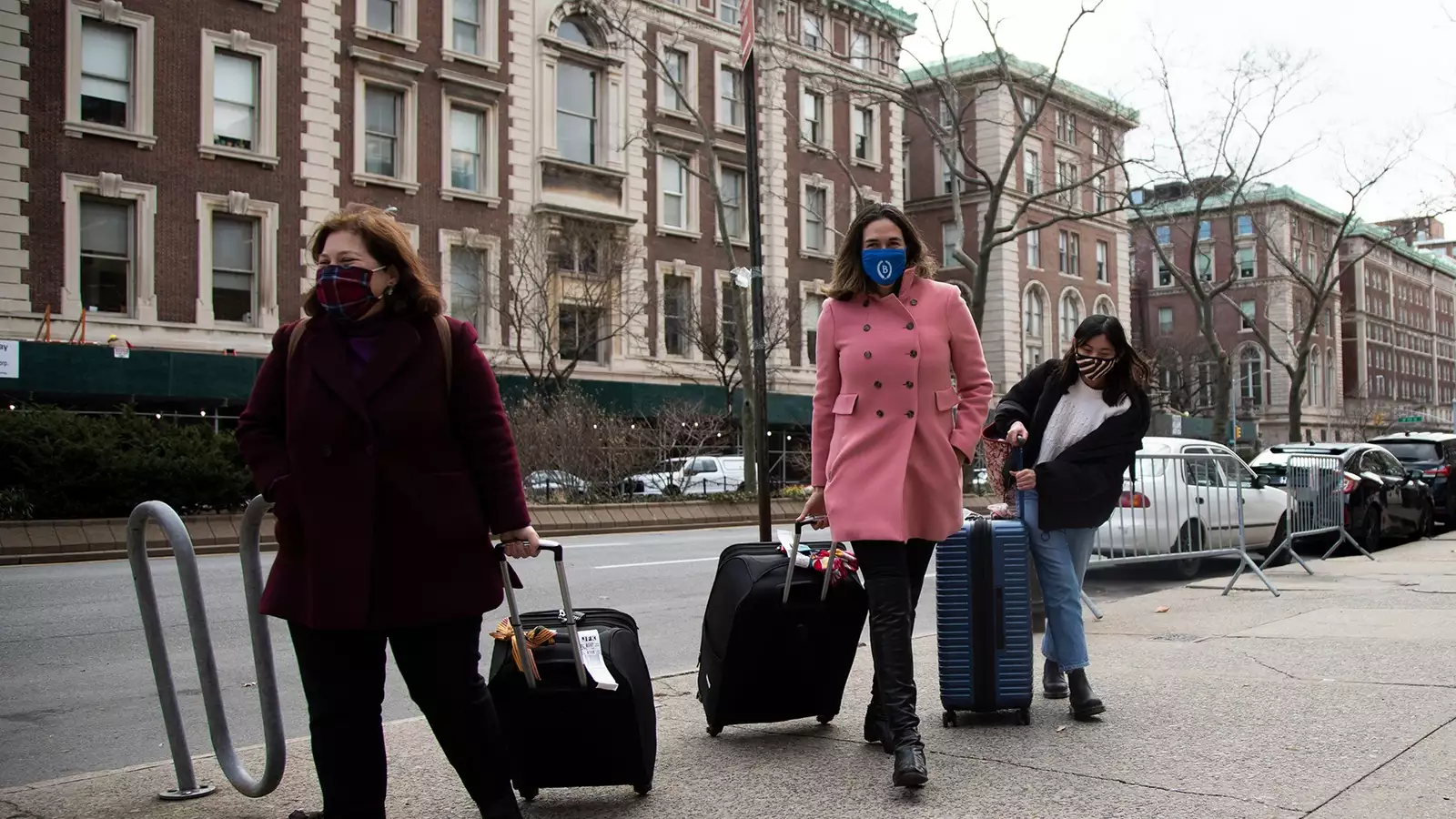 This spring, move-in week looked quite different from past years. For the first time since the pandemic forced the campus to close back in March 2020, residential students returned to select residence halls. They began moving in on January 16, 2021, through carefully staggered intervals and a socially distanced check-in process. Masked greeters — including President Sian Leah Beilock — welcomed families and friends outside of the main gates, where students said goodbye in front of Barnard Hall before completing a COVID-19 test and proceeding to their assigned dorm rooms. 
The emphasis on maintaining the safety and health of everyone in the community was vital to welcoming students back to campus this semester. Following a robust COVID-19 testing schedule, students produced negative tests prior to and upon arriving on campus. After receiving the keys to their dorms, students entered their multiday quarantines with the help of the newly established Pandemic Response Team, a group dedicated to supporting and overseeing the public health protocols at Barnard. Students were also assigned case managers for additional support and received back-to-campus care packages. 
To see how Barnard welcomed students to campus, watch the move-in video above and view the slideshow below.