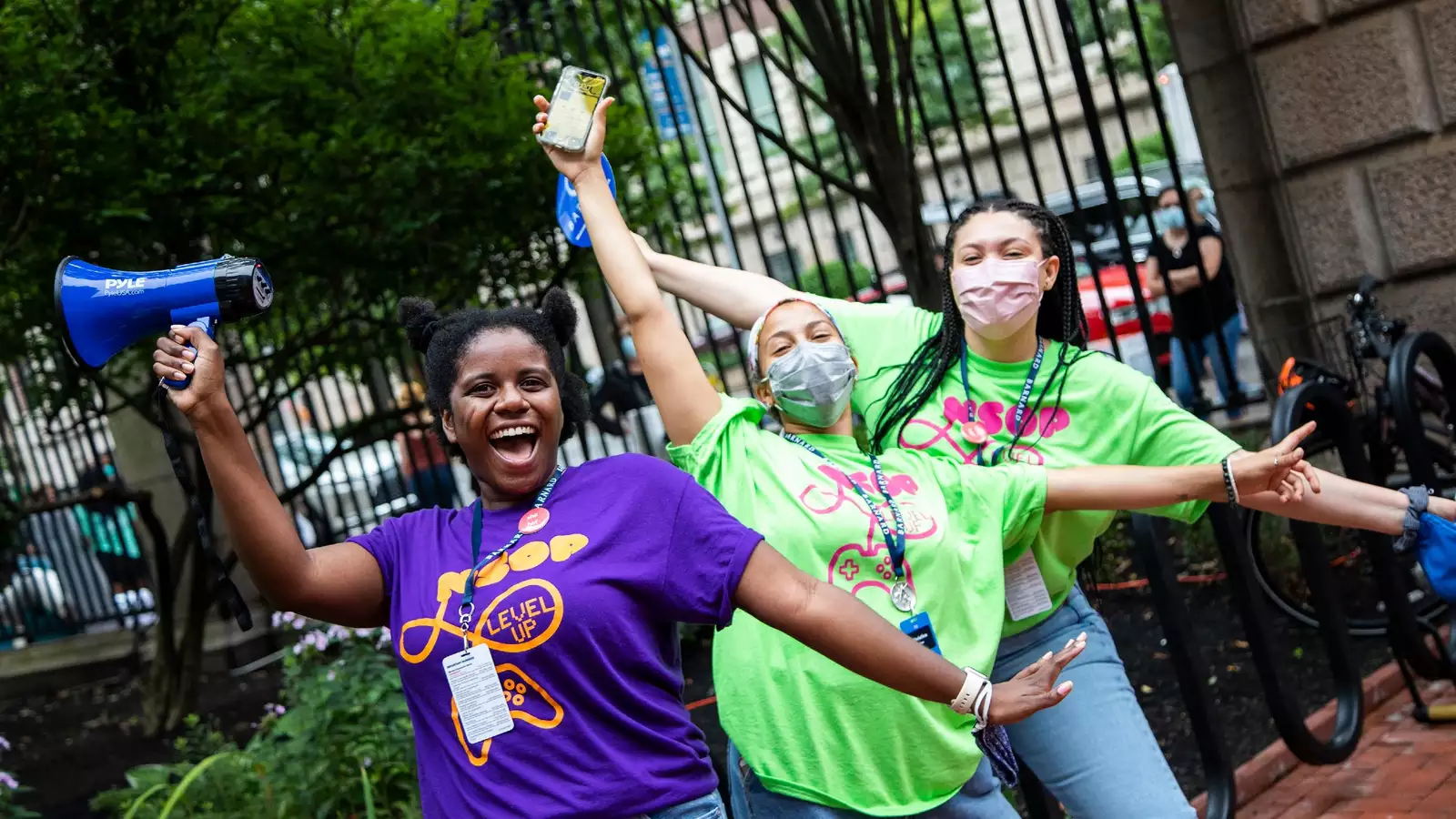 After a summer of planning, the committee for this year's New Student Orientation Program (NSOP) is ready to debut their exciting, in-person events to Barnard's first-year and transfer students. NSOP, which runs from August 29 to September 14, features a wide variety of programming designed to help new students acclimate to Barnard's community and campus before classes begin. The wide range of activities and opportunities also highlight important resources and support systems for students as they transition into college life. 
In a new interview, NSOP committee chair and student leader coordinator Stephanie Leibowitz '22 shares insights into this year's theme and what the orientation program has in store for new students.
How did the NSOP committee approach this year's theme, "Level Up"? 
In conjunction with the Columbia committee, we chose the theme "Level Up" because it incorporated the virtual experience with the adventure of coming to campus for the first time. Our theme this year is inspired by retro gaming featuring bold, bright colors and video game console branding. Students will see the theme come to life in the zine, name badges, and T-shirts.         
What can incoming students expect from the in-person orientation programming? 
Students can expect tons of fun events this year! We are offering over 70 original programs, most of which will be held in person. We're bringing back classic programs, such as Bear With Us and the Alumnae Q&A. New programming will include student socials for gap year, transfer, and international students. We will also have spaces where students can have intimate discussions about campus life and identity, during community roundtables and Identity Unfiltered events. We are also offering 13 neighborhood tours to different areas of Manhattan, from Morningside Heights to SoHo and Coney Island. Last but not least, we will have joint social events with Columbia, including an outdoor movie night and a baseball game at Citi Field.
What are you most excited for students to explore during this year's NSOP?
We are most excited for new students to have an in-person introduction to Barnard and the vibrant and welcoming student body. After two virtual semesters, new students and current students will come together on campus to make new friends and memories. 
Watch the video below to learn more about NSOP's "Level Up" programming:
Check out more photos from NSOP on Barnard's Instagram account:
– SOLBY LIM '22