Barnard's 2021 Virtual Annual Gala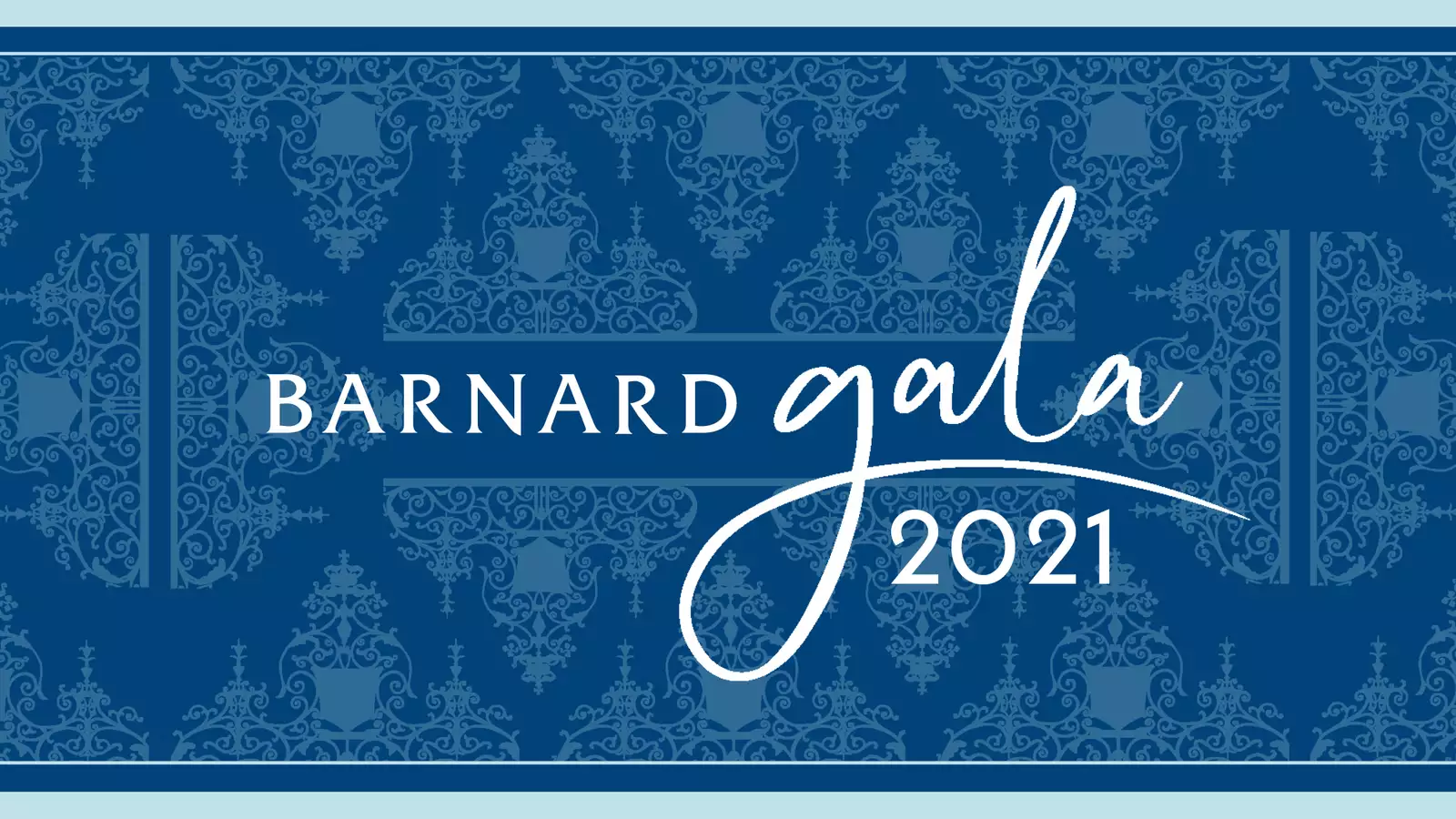 On April 21, 2021, Barnard alumnae, students, friends, and family gathered for the College's first-ever virtual Annual Gala. Each year, proceeds from the Annual Gala help to underwrite student financial aid at Barnard, sustaining the College's enduring commitment to empowering extraordinarily talented young women through education, regardless of their financial means.
This year's virtual Annual Gala honored the entire Barnard community for how we have risen to the challenges and opportunities of our time with care, resilience, and innovative vision. The new format featured a special project created by the Movement Lab, a performance by Bacchantae, interactive breakout rooms, a signature cocktail recipe shared by Martha Stewart '63, P'87, and more. 
This year's event, co-chaired by Nina Rennert Davidson '95 and Trustee Caroline Bliss Spencer '09, raised more than $2.2 million, which illustrates the community's generous commitment to making sure that current and future generations of bold Barnard women continue to receive a world-class education. "The one constant that has inspired our community to persevere through these historic challenges is a palpable sense of hope, creativity, and action that transcends Barnard's gates," Rennert Davidson said.
President Sian Leah Beilock also expressed her appreciation for the community in her opening remarks. "I am ever astounded by the accomplishments of this community — and this year especially, I cannot help but feel overwhelmed with gratitude as I reflect on our strength, resilience, and continued commitment to fostering a culture of care at Barnard," said President Beilock.
 
President Beilock also covered some key Barnard highlights from this academic year, such as faculty and the technology team's innovative collaboration to shift to remote learning; how virtual programming, such as interactive online events and professional development experiences, expanded Barnard's geographical reach; the different ways that students stepped up for each other and their communities as activists, innovators, and advocates; and the dedication of campus workers, who safely maintained the College throughout the pandemic. Watch the video of President Beilock's remarks, below:
Cheryl Glicker Milstein '82, P'14, chair of the Barnard Board of Trustees, also shared remarks about the power of the Barnard community to face and conquer hurdles together. "Every year offers a new chance to ensure we uphold Barnard's mission to provide unparalleled opportunities to our students and to empower them with the strength and determination to meet every challenge they encounter in their lives," said Glicker Milstein. "At a time where our attention is pulled in so many different directions, sustaining this student experience has never been more important." 
Community members came together in five different breakout rooms that incorporated a Q&A session with the moderators, who addressed athletics, the future of women in computer science, and Barnard's growing financial, physical, and mental health and wellness hub Francine A. LeFrak Foundation Center for Well-Being. There were also discussions around sustainability and the arts, as well as the growing career and academic opportunities that Beyond Barnard can offer to students and alumnae on- and off-campus.
The event also featured the "Barnard Breeze," a special cocktail created by recipe maven Martha Stewart '63, P'87 (see below), who walked everyone through the steps to make the tasty beverage at home. The Movement Lab showcased a performance project called "Kinection" — featuring faculty and student-alumna dancers — that was accompanied by a poem penned by Joy Lee '21. "We are so lucky to have this innovative space where STEM and the arts collaborate, benefiting students and faculty across disciplines. That's what Barnard is all about," said President Beilock. Bacchantae performed Etta James' "I'd Rather Go Blind" in homage to the contributions of Black women musicians for Black History and Women's History Month. 
Barnard's first-ever virtual Annual Gala truly displayed the strength and resilience of the entire Barnard community. 
Watch videos from Bacchantae and the Movement Lab's performances below: