A Tribute to Sian Leah Beilock: 8th President of Barnard College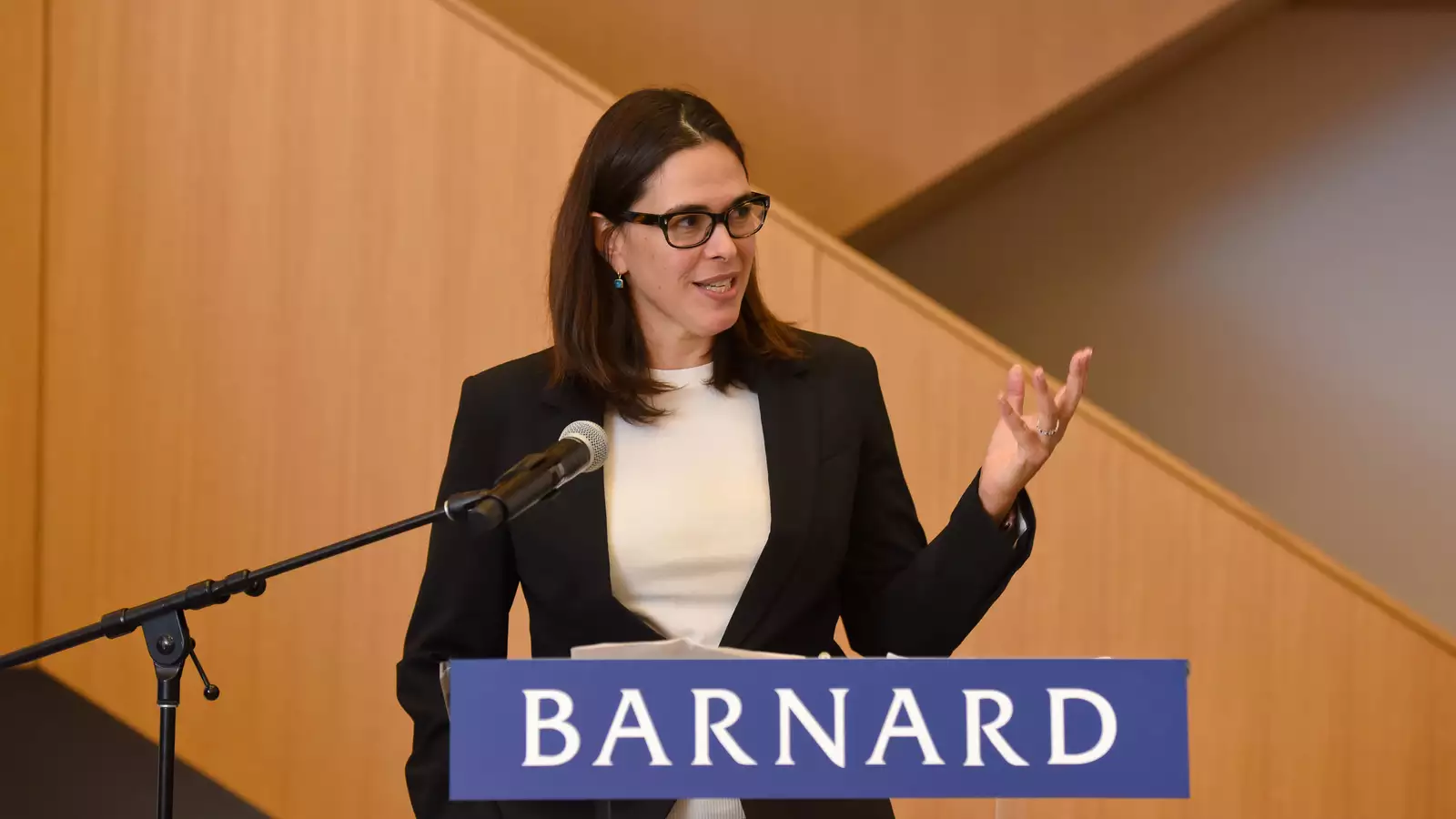 As President Sian Leah Beilock's tenure as Barnard's eighth president concludes, it is clear that a big piece of her legacy is one of preparation for an uncertain future.
In fact, embracing uncertainty was one of the first pieces of advice she offered graduates at 2018's Commencement, as Barnard's newly inaugurated leader. "It's okay to not know everything about what is yet to come. That's the beauty of life," she said. "The effort and passion and drive combined with the uncertainty keep things interesting."
President Beilock's words resonate just as strongly today, as she and the College prepare for their final Commencement together, this May 17. On July 1, President Beilock will become the first woman president of Dartmouth in its over 250-year history and the youngest president in the Ivy League.
"I'm sad to leave Barnard," she said after making the announcement. "But I hope people see this as another legacy of Barnard helping women to go break barriers and change the world."
The Science of Resilience
The biggest challenge President Beilock faced during her leadership was quite possibly the COVID-19 pandemic. However, she drew on her work as a cognitive scientist who has dedicated her career to studying performance anxiety and how to avoid choking under pressure to help the entire Barnard community adapt and thrive through those difficult times — academically, emotionally, and physically. 
"I am a scientist, by training and by nature, and that colors how I approach everything," she said during her inauguration.
President Beilock is the author of two books that have been published in more than a dozen languages — the critically acclaimed Choke: What the Secrets of the Brain Reveal About Getting It Right When You Have To and How the Body Knows Its Mind: The Surprising Power of the Physical Environment to Influence How You Think and Feel. Her 2017 TED talk on why we buckle under pressure and how to avoid it has been viewed millions of times. 
One look around Barnard and her impact as the College's eighth president can be seen in small and large ways — from the museum-quality art installed throughout campus (see below) to the construction of the new Francine A. LeFrak Foundation Center for Well-Being in Barnard Hall.
"Over the six years of her remarkable presidency, Sian Beilock supported our students and developed programs and opportunities that have literally changed [their] lives," said Cheryl Glicker Milstein '82, P'14, Chair of the Barnard Board of Trustees.