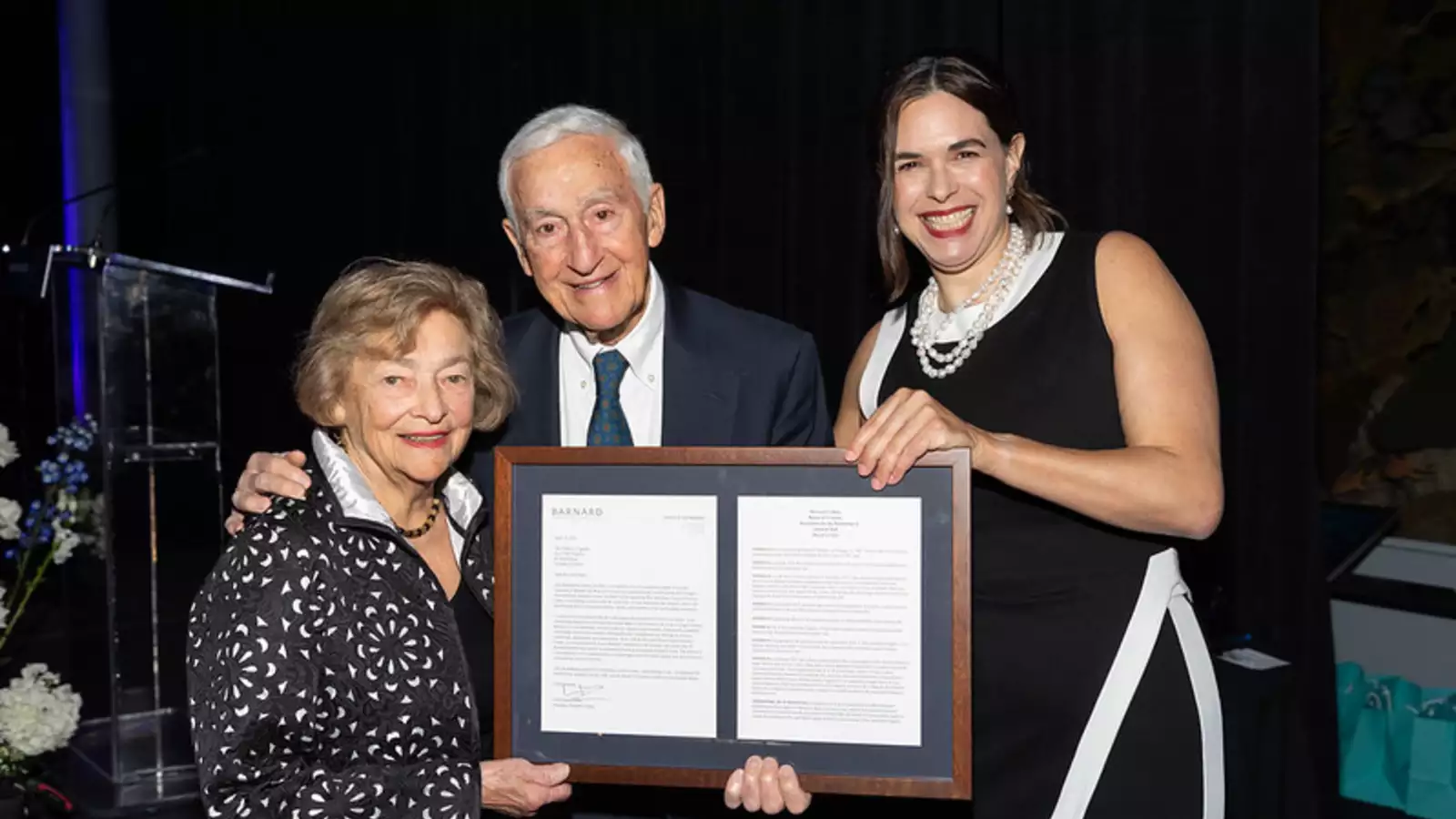 To create paths in STEM for students to parallel that of Barnard's renowned arts and humanities programs, President Beilock eliminated the divisions between the two while raising the eminence of math, science, and technology programs at the College. 
The STEAM (science, technology, engineering, art, and math) curriculum expanded in 2019 to holistically combine the College's liberal arts program with digital fluency requirements. This has exposed students to a wide range of fields while allowing them flexibility to explore desired academic concentrations. To complement one of the fastest-growing majors at Barnard, the Computer Science program was founded.
The Center for Engaged Pedagogy (CEP) was also born and became a crucial support system for faculty and students the following year when everything went online. The 2020 pandemic was unprecedented, but under President Beilock, the College effectively and seamlessly created a remote curriculum that complemented the traditional academic rigor.
In 2020, for example, more than 60 community members gathered for the inaugural celebration of the Accelerated 4+1 Pathways, which offers Barnard students a five-year bachelor's and master's degree program — in engineering, Eastern European studies, international affairs, health, and social sciences — from one of five prestigious graduate programs at Columbia University.
"Our Accelerated 4+1 Pathways combine an undergraduate degree from one of the most selective liberal arts colleges with a competitive master's from a leading research university," said President Beilock. "We provide students with the highly respected credentials and well-rounded résumés they need, giving them a distinct edge in an ever-shifting job market."
That summer of 2020, nearly a dozen students joined Barnard's inaugural Computer Science Summer Research Program and worked with Barnard and Columbia professors on projects that ranged from improving inclusivity to healthcare.
"We know when students don't see themselves in a particular field, they're less likely to go into it even if they are interested," said President Beilock. "My goal is to really help every student pursue their passion."
This passion has attracted new faculty. Renowned neuroscientist BJ Casey joined the Department of Neuroscience and Behavior, which has grown to more than 100 majors since 2019. And Pulitzer Prize-winning author and alumna Jhumpa Lahiri '89 returned to campus as the Millicent C. McIntosh Professor of English and Director of Creative Writing. 
For students interested in STEAM-related programs, President Beilock has been one of their biggest advocates. The same year the Barnard Year of Science launched to celebrate all things STEM-focused on campus, the College received a $55 million gift — the largest-ever single donation to Barnard — from Diana T. Vagelos '55 and Dr. P. Roy Vagelos to fund the new Roy and Diana Vagelos Science Center.