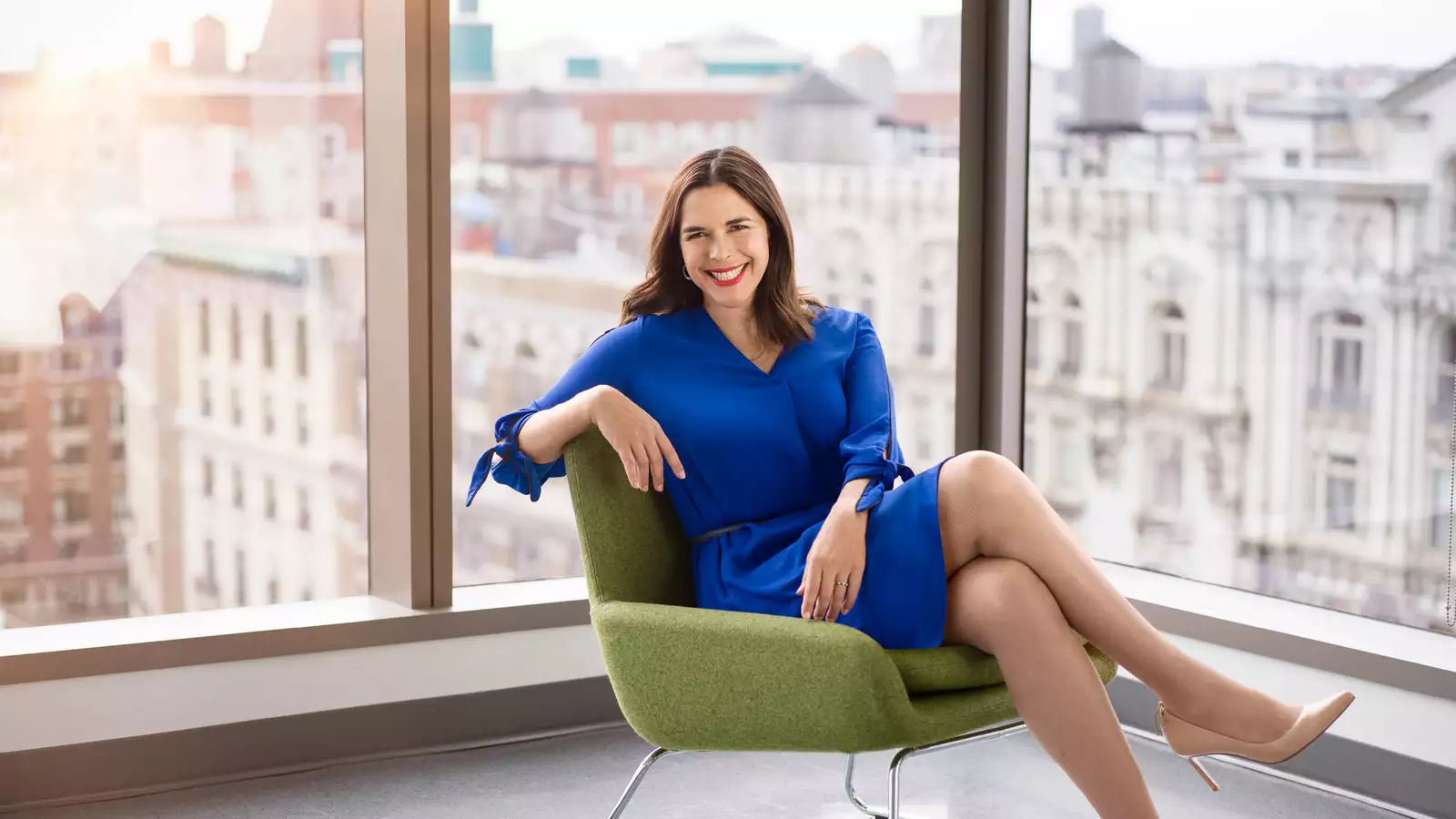 President Sian Leah Beilock announced today that she will be stepping down in 2023 to take on the presidency of Dartmouth, following six years of leadership at Barnard.
The news caps a remarkable period for Barnard in which the number of applicants to the College has grown by 50%, and the endowment that supports their education has grown by more than 40%. Nearly half of Barnard's students now identify as women of color.
During her time as president, Beilock has championed new initiatives in STEM education, mental health and well-being, inclusion and student success, and support for students and alumnae in their lives after graduation. Her leadership has helped the College thrive through a tumultuous time that included the COVID-19 pandemic.
"Every day you teach me indelible lessons, through the quality of your inquiry, your teaching, your research, and your scholarship," Beilock wrote in an email to Barnard students, faculty, staff, and alumnae. "On a more profound level, you have shown me what a community can be and can achieve."
Because Beilock will continue to lead Barnard during the next academic year, the College has the opportunity to conduct a global search for its next president while creating a smooth transition that will support Barnard's growing momentum, according to Cheryl Glicker Milstein '82, P'14, chair of the Board of Trustees.
"In the weeks to come, we will share news about how all of you can contribute to the search for Barnard's next President, which we are committed to complete by next spring," Milstein wrote in a follow-up message to the Barnard community.
In her message, Milstein thanked Beilock for her outstanding leadership and the College's growth. "That growth has been especially remarkable under Sian's leadership, advancing our core mission and values through a historically challenging time," she wrote.
Milstein cited initiatives such as the Barnard Year of Science and Beyond Barnard, as well as the creation of the Francine A. LeFrak Foundation Center for Well-Being and the Roy and Diana Vagelos Science Center.
"Barnard is truly a singular place. We are proud that one of the nation's most prestigious institutions has sought Sian as their next president, further evidence of Barnard's preeminence in developing women leaders," Milstein wrote. "All members of our College community share in Barnard's extraordinary record of success."
Milstein added that in the coming weeks, more information would be shared, including how the community "can contribute to the search for Barnard's next President, which we are committed to completing by next spring."