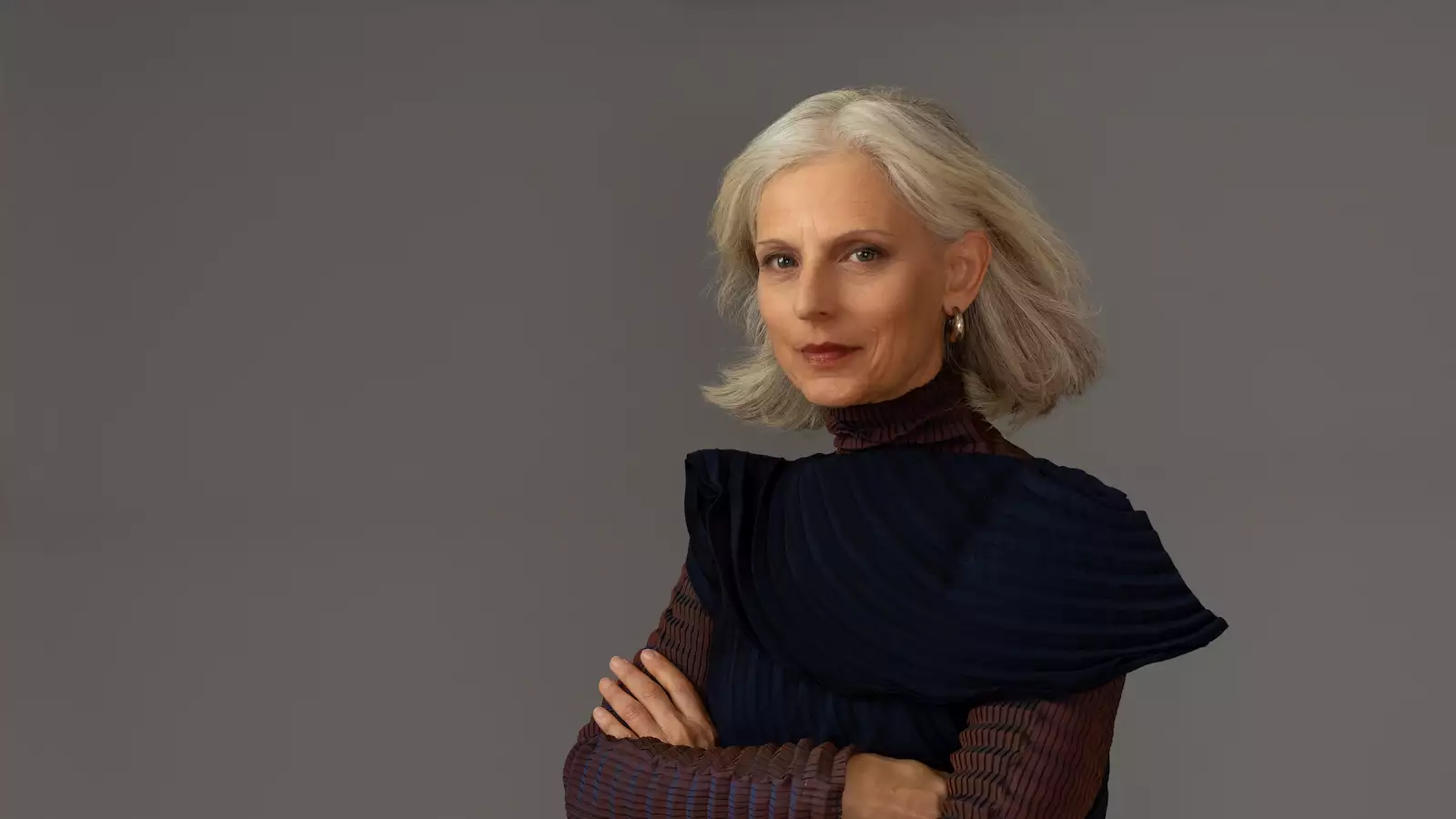 Sustainability argues for clothing, rather than fashion.
During the Fall 2020 semester, when the world went remote and loungewear transformed into all-day wear for many, professor of art history Anne Higonnet debuted her immensely popular course called Clothing. In the course's inaugural year, more than 150 students, from Barnard and Columbia, enrolled in it. The following year, 222 signed up. "That makes it comparable to several of the biggest introductory courses offered at either Barnard or Columbia," said Higonnet. In fact, there's no other course like Clothing on either side of Broadway. 
This fall, students will have another opportunity to take the course with Higonnet, who is thrilled to bring it back. As an expert on art history with strong ties to prestigious art institutions in New York City and abroad, Higonnet has been the recipient of Getty, Guggenheim, and Social Science Research Council fellowships, and her work has been shared via lectures in the Live Arts program of the Met Museum. She's the director of the website Style Revolution: Journal des dames et des modes — featuring the world's most influential style magazine from the Napoleonic era, made possible by Columbia University and Morgan Library & Museum — which she, along with students from Bard College and New York University, launched in 2017 through her graduate seminar at Columbia. The following year, Higonnet brought the project to Barnard students, who then turned Style Revolution into an Instagram account.
As a College of the City, Barnard often leverages its connections with other notable organizations, locally and globally, for research on clothing. So when it comes to the "densest ecology of clothing history," as Higonnet put it, and design resources in the world, NYC is it. 
"The Met's Costume Institute guards a great collection of clothing, and its exhibitions, as well as its annual Gala, inspire our students to take the history of clothing seriously, as do exhibitions at the Fashion Institute of Technology and Brooklyn Museum," Higonnet explained. "Barnard already partners with those institutions in several ways, [including through student internships], and it's a dream of mine to work even more closely with them. The more closely our curriculum meshes with our institutional neighbors, the better." 
With students looking forward to registering for fall courses, September 2-16, Higonnet sews together the reasons that students, and so many other people, are interested in the history of something that can be traced as far back as 2.5 million years — clothing.
---
Watch Professor Higonnet in the "Welcome to Class" video, below, discussing her popular course Clothing:
---
Why is it important to study the history of clothing?
Let's rethink how essential the humanities are to us all. What are some fundamental human issues we must deal with our entire lives? How can a global perspective a thousand years deep expand our sense of who we are and how we belong within communities? One of those issues is clothing. Clothing deals with defining gender, organizing society, and stewarding natural resources, among other subjects.
How have people shaped their identity through clothing, as opposed to passively allowing clothing or fashion to shape them?
People use clothing to express themselves — everyone around the world, in every culture. It can be full-on academic regalia or a single feather. Most people choose small variations on social standards, [while] a few contradict those standards with glee and glamour.
Historically, how have you seen the culture of sustainability affect or change the culture of clothing or fashion?
By some estimates, fast fashion is one of the most damaging industries on the planet. Sustainability argues for clothing, rather than fashion. As we realize the harm fast fashion is doing to our planet, we are turning to other ways of dressing for fun, seduction, and self-expression. You should hear Barnard students talk about vintage and conservation! We are at a turning point in history that gives us a vital perspective on clothing. 
What role do you think Barnard can play in the fabric of clothing research?
Barnard can lead the formation of a new generation of clothing users, makers, and scholars. With its tradition of rigorous, skeptical inquiry into everything about gender, combined with its location, Barnard is the ideal institution to offer an overview on all the clothing resources of New York City. Also, may I add that Barnard and Columbia students have so much style? Their sartorial flair adds joy to every day on campus.