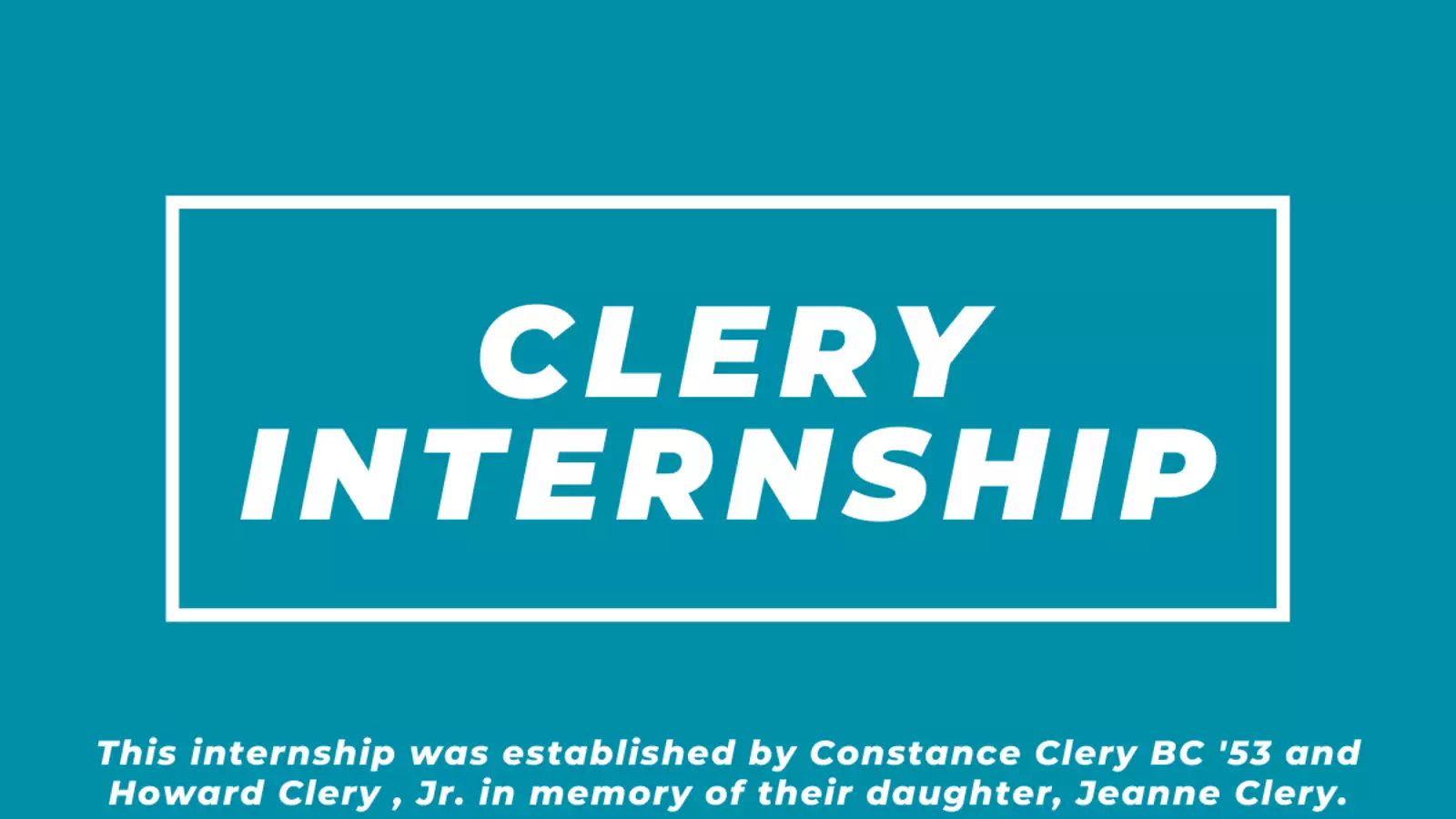 About the Clery Intern
This page is under construction. In the meantime, please email beingbarnard@barnard.edu for more information.
The Clery Internship is an opportunity for Barnard students that are passionate about raising awareness for gender-based violence, its impact, and prevention strategies. It is in memoriam of Jeanne Clery, the daughter of Constance Clery BC' 53 and Howard Clery Jr.
Eligibility
The internship is a 1 year paid opportunity funded by Barnard alum Constance Clery (Barnard '53) and her husband Howard Clery in the memory of their daughter Jeanne Clery.
To be eligible for the Clery Internship, you must be:
A current Barnard student in good academic and judicial standing
Able to commit 1 calendar year to the role
Available to work, in-person up to 10 hours per week in the Fall and Spring semesters and up to 20 hours per week in the Summer 
Responsibilities
Responsibilities include but are not limited to:
Application Process
To apply complete the following Google Form no later than Sunday, May 1, 2022 at 11:59pm. 
Interview Process...
FAQ
What does the Clery intern do on a day-to-day basis?