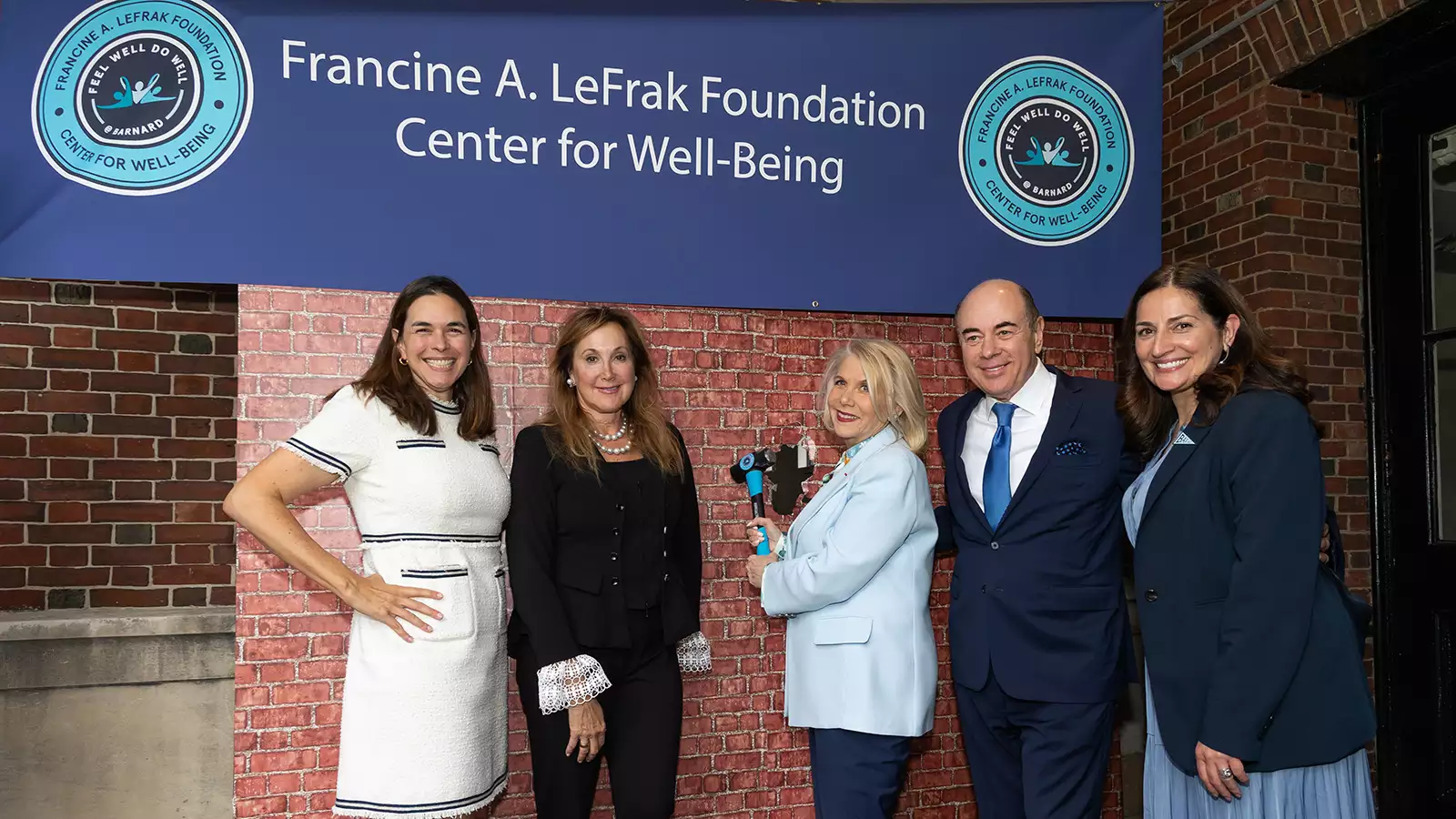 It was during the height of the COVID-19 pandemic, in December 2020, when Barnard announced that it had received a generous gift from the Francine LeFrak Foundation that would enable the College to create the Francine LeFrak Foundation Center for Well-Being. The gift's timing was apropos.
Less than three years later, on June 5, more than 100 community members and donors came together on Futter Field to celebrate the construction of the Francine LeFrak Center. The facility will provide a centralized home to elevate Barnard's commitment to comprehensive physical and mental health, holistic wellness, and financial literacy support services — so that students can thrive at the College and beyond. The center's inclusion of financial fluency within a well-being facility is unprecedented.
"While Barnard has always valued students' comprehensive well-being, our students' needs have evolved according to contemporary demands," said President Sian Leah Beilock, in one of her final speeches as Barnard's president. "The COVID-19 pandemic and its accompanying physical, mental, and financial stressors required a bold, new approach to caring for our students. In short: We needed to step up.
"Francine believed that Barnard was destined to be a leader in health and wellness and a model for others to follow," President Beilock continued. "Today, we have gathered to celebrate the groundbreaking of the Francine LeFrak Foundation Center for Well-Being's physical spaces. Situated in Barnard Hall, the literal and figurative heart of the Barnard campus, the Francine LeFrak Center will unite our many well-being initiatives under one roof."
Constructing a Center
Specifically, the Francine LeFrak Center will provide both a centralized hub and an umbrella organization for the College's many wellness initiatives, including financial fluency, the Wellness Spot, and Being Barnard. It will also include state-of-the-art spaces for well-being programming, such as financial workshops and fitness classes. 
"Wellness is truly an intersection of financial, physical, and mental well-being," said LeFrak. "This model will be transformative for Barnard's community and will undoubtedly influence how other colleges and universities approach comprehensive care."
To bolster this new center, Barnard welcomed Marina Catallozzi, M.D., MSCE, as the inaugural Vice President of Health and Wellness and Chief Health Officer, in 2021. 
In this role, Dr. Catallozzi oversees the Francine LeFrak Center, the Primary Care Health Service, the Rosemary Furman Counseling Center, and the Public Health Response Team, which coordinates the College's responses to infectious disease threats and other public health issues. Dr. Catallozzi is also enhancing undergraduate medical research opportunities and working to expand Barnard's Accelerated 4+1 Pathway Program collaborations at Columbia University Irving Medical Center. She collaborates closely with Alumnae Relations to support wellness programming for alumnae and with Human Resources to expand wellness initiatives for faculty and staff.
In the time since she joined Barnard, Dr. Catallozzi told the celebrants, much has changed. "We've launched new programs, strengthened ties with campus partners, and expanded support and educational resources across all three pillars of well-being [physical, mental, financial]," she said. "Our consistent outreach continues to raise student, staff, faculty, and alum awareness of the many offerings available from the Francine LeFrak Center's resources, from recurring events and intensive workshops to a pilot high school financial literacy program with the Young Women's Leadership School of the Bronx."
The Francine LeFrak Foundation Center for Well-Being is already under construction and is slated to open its doors in 2024. As a state-of-the-art center, the new signature space on campus will clearly establish the College's position on the importance of holistic well-being.
"By moving to unite our many wellness initiatives within a prominent, historical space at the heart of our campus," said Dr. Catallozzi, "we're sending a powerful message to our community."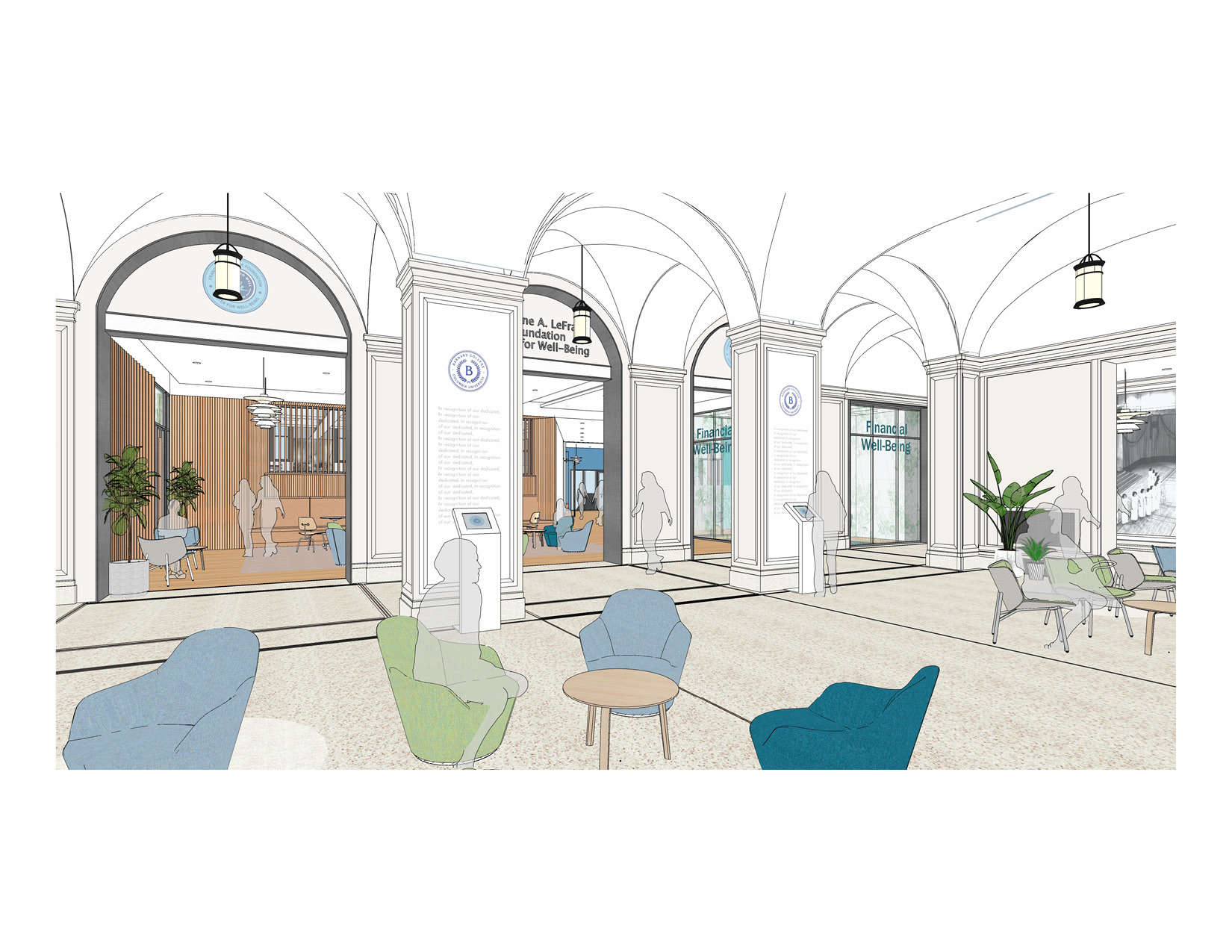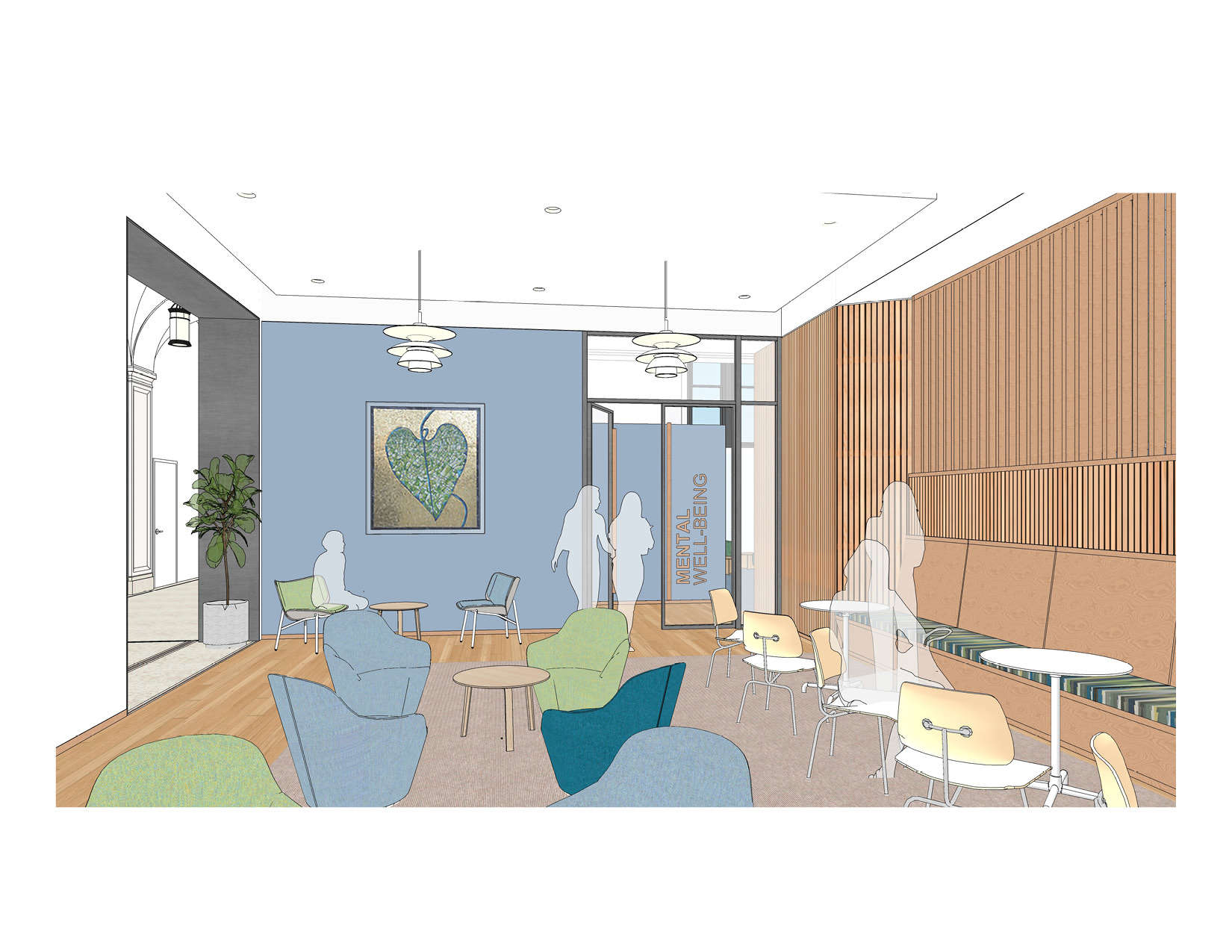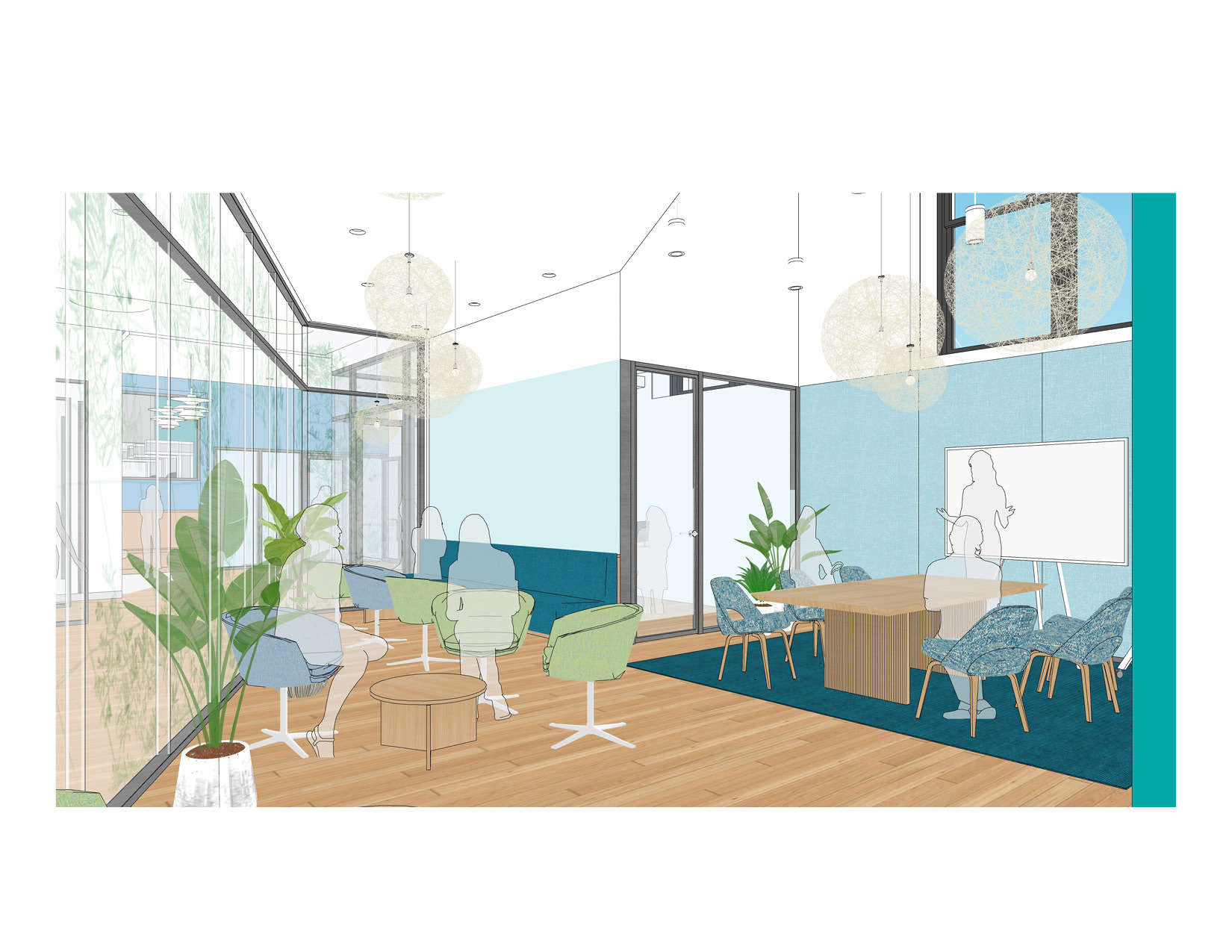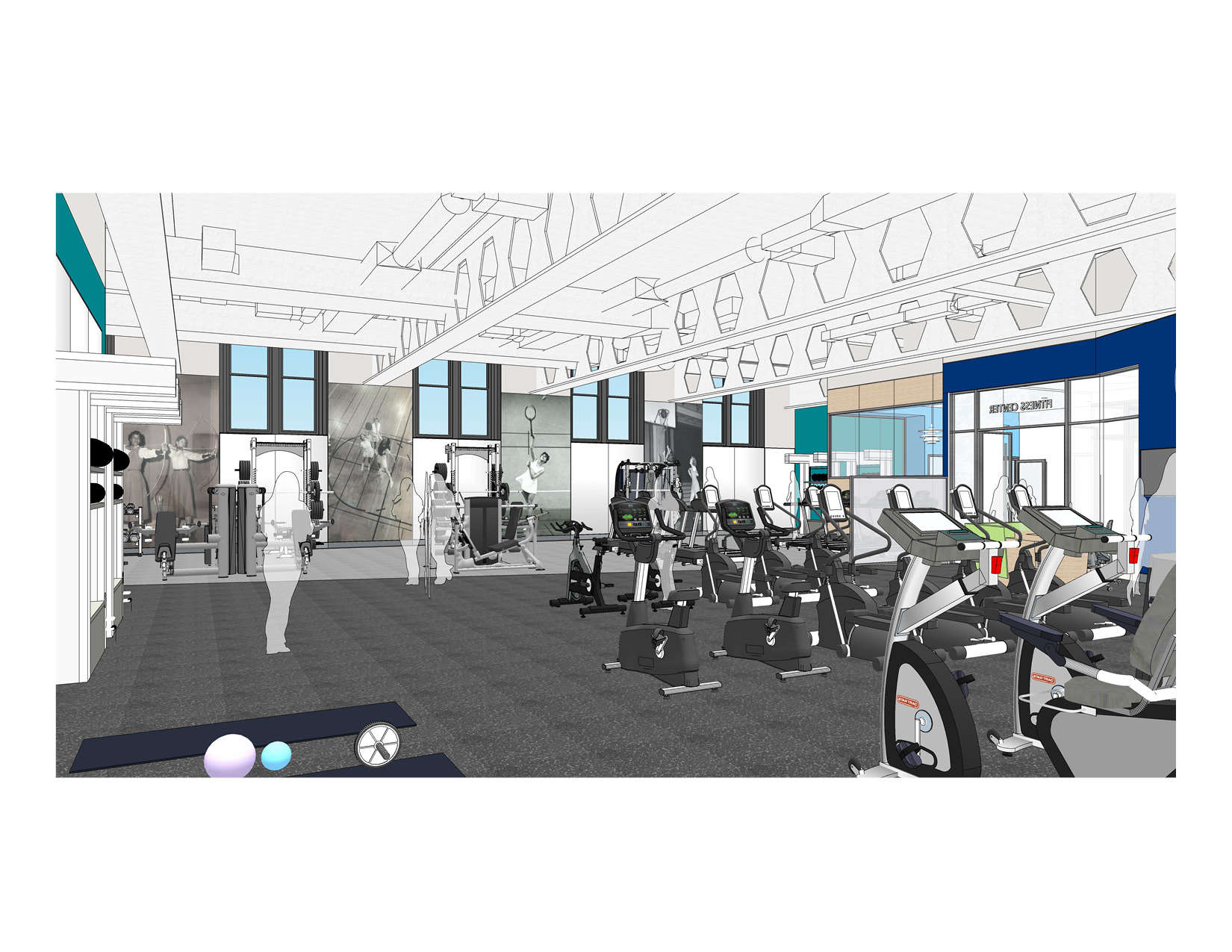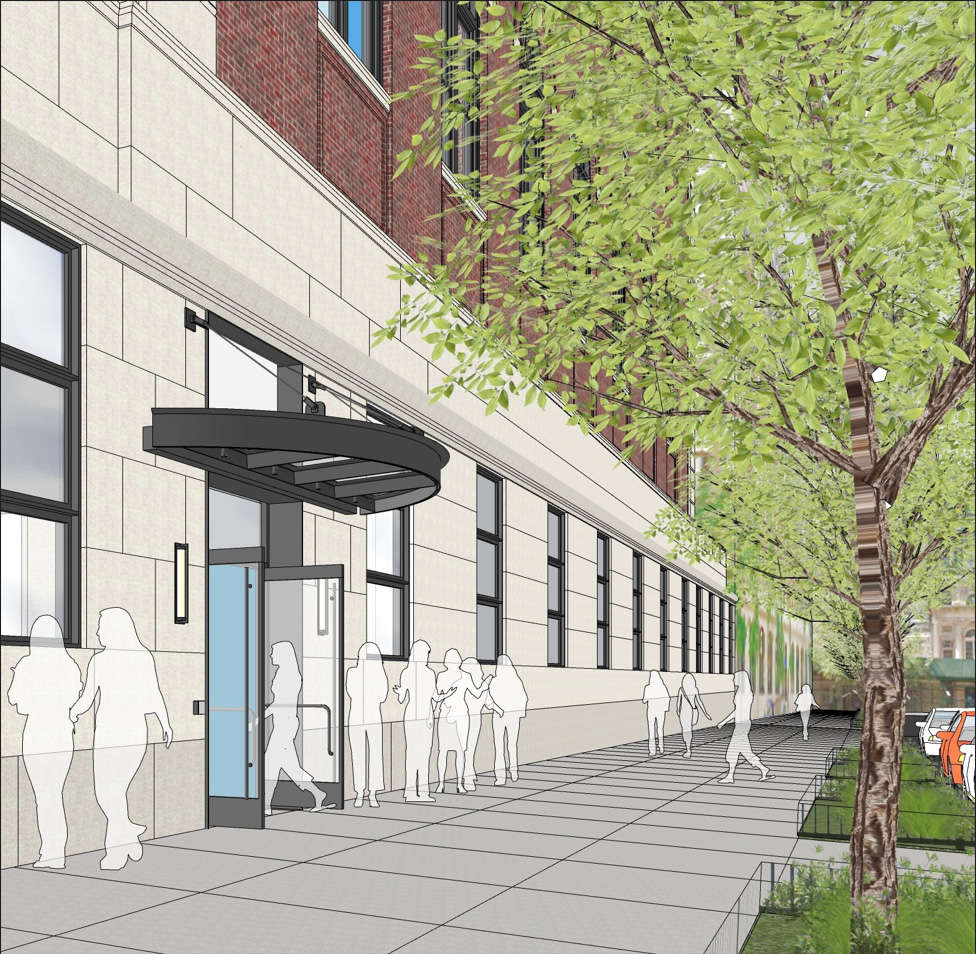 Health and Wellness Horizons
Looking ahead, Dr. Catallozzi said she's planning to onboard a new executive director, hire a finance program manager, and fully launch the College's financial well-being program. A pilot program will offer Financial Literacy Completion Certificates to a small group of students in spring 2024, with a plan to expand to all students in the near future.
"In this welcoming space, students will be able to access Barnard's many well-being support and education initiatives," said Dr. Catallozzi. "From taking physical fitness classes, to interacting with Peer Educators in the Wellness Spot, to attending workshops on personal finance, Barnard students will have access to a broad array of resources."
Attendees also heard from the inaugural Francine LeFrak Student Ambassadors — Alexandra Bilder '24, Simran Datta '24, and Shannon Geraghty '25 — who each discussed their passions for health, wellness, and financial literacy and their excitement about working with their Barnard peers.
"The sense of fulfillment and dignity that I feel after hosting wellness programming for students motivates me daily, and I am forever grateful to the Francine LeFrak Center for amplifying my voice as a young health advocate," said Datta.
"Barnard has a rich history of peer education and mentorship," said a smiling LeFrak, "and I'm excited that the Francine LeFrak Center will further this vital tradition in exciting new ways." 
The groundbreaking event for the Francine LeFrak Foundation Center for Well-Being exemplifies how much further Barnard can expand, for students and the entire College community, even after enduring a once-in-a-century pandemic. 
For additional information on how to become involved with the Francine LeFrak Foundation Center for Well-Being at Barnard, including programming support and naming opportunities, please contact Kate Martinez, Associate Vice President, Development and Alumnae Relations, at kmartinez@barnard.edu.