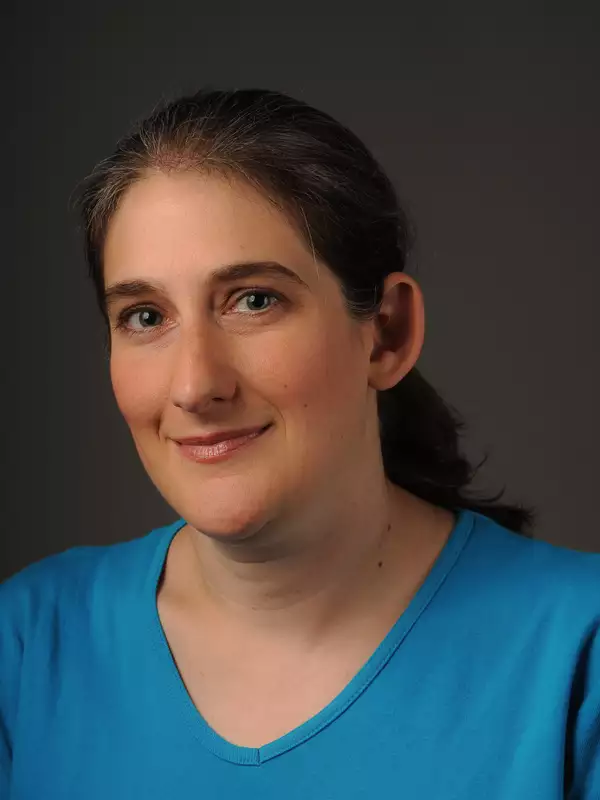 Lisa Gordis
Professor of English
Department
Office
Office hours by appointment at Calendly
Contact
Lisa Gordis joined the Barnard faculty in 1993. She teaches courses in English and American literature, including American Literature to 1800, American Literature 1800-1870, Reading and Writing Women in Colonial America, "A d--d mob of scribbling women": Nineteenth-century American Women Writers, Critical Writing, and The American Supernatural. She chaired the Barnard English Department from 2014-2018, directed the First-Year Seminar Program from 2005-2012, and held an Ann Whitney Olin Professorship from 2017-2022. She has also served on the editorial board of Early American Literature and on the executive committee of the MLA Forum on Religion and Literature. She received the Emily Gregory Award in 1995 and the Teaching Excellence Award in 2009.
Professor Gordis's research focuses on early American literature, with particular interest in Puritan and Quaker writings. She is the author of Opening Scripture: Bible Reading and Interpretive Authority in Puritan New England (University of Chicago Press, 2003), and has also published articles on George Herbert, Ralph Waldo Emerson, John Woolman, conversion narratives, and evangelical romance novels. She is currently working on a book about early Quaker theories of language, under the working title The Word in It Self: Transparency and Substance in Early Quaker Language. Her research has been supported by the National Endowment for the Humanities, the Folger Shakepeare Library, the Princeton University Center for the Study of American Religion, and a Barnard College Presidential Research Award.
Ph.D., M.A., University of California, Los Angeles
B.A., Harvard University
Early American literature
"Theology." In A History of American Puritan Literature, edited by Kristina Bross and Abram Van Engen. Cambridge: Cambridge UP, 2020. 145–171.
"'Jesus loves your girl more than you do': Marriage as Triangle in Evangelical Romance and Puritan Narratives." In Romance Fiction and American Culture: Love as the Practice of Freedom? ed. William A. Gleason and Eric Murphy Selinger. Burlington, Vermont: Ashgate, 2016. 323-346.
"Office Hours." In A Passion for Getting it Right: Essays and Appreciations in Honor of Michael J. Colacurcio's 50 Years of Teaching, ed. Carol M. Bensick. New York: Peter Lang, 2016. 221-2.
"Online Commonplace Book." In The Pocket Instructor, Literature: 101 Exercises for the College Classroom, ed. Diana Fuss & William A. Gleason. Princeton: Princeton UP, 2016. 318-321.
"'None Need Think Their Sympathy Wasted': Reading Early American Books," Common-Place 9.3 (April 2009).
"'Bring Forth the Old Because of the New': Early Americanists and Contemporary Culture," Early American Literature 41 (2006)
"Reading and Writing Women in Colonial America: The Seminar Wiki and Social Authorship," New Media in Education 2006: A Progress Report, Columbia Center for New Media Teaching and Learning, New York, New York, 27 January 2006.
"The Conversion Narrative in Early America," in A Companion to the Literatures of Colonial America: An Anthology, ed. S. Castillo and I. Schweitzer (Malden, MA, and London, England: Blackwell, 2005)
"Spirit and Substance: John Woolman and 'the Language of the Holy One'," in The Tendering Presence: Essays on John Woolman, ed. M. Heller (Wallingford, PA: Pendle Hill Press, 2003)
Opening Scripture: Bible Reading and Interpretive Authority in Puritan New England (Chicago: University of Chicago Press, 2003)
"Consecrating a Rebellion: Ralph Waldo Emerson, David Friedrich Strauss, and the Historical Jesus," Journal of Unitarian Universalist History 24 (1997)
"The Experience of Covenant Theology in George Herbert's 'The Temple'," The Journal of Religion 76 (July 1996)
To celebrate Women's History Month (March), all month long we are highlighting select lists of Barnard's dedicated faculty who have been previously recognized with teaching and leadership awards.
March 1, 2021
Barnard College presented the faculty with awards to honor their commitment to exceptional teaching and research.
May 11, 2018