Engagement • Well-being • Equity
"Equity and anti-racism are fundamental to Barnard's mission. Now we stand at a critical moment, for our country and for Barnard. The lives lost to police violence, the systemic racism that has been unmasked as never before, the COVID-19 pandemic, and the economic and moral crisis we are now in mean that we must do more to center equity and anti-racism work in every aspect of our community and campus life… I share your sense of urgency and determination."
–President Sian Leah Beilock, July 30, 2020 email to Barnard community
DEI Cabinet
In spring, 2021, Barnard brought together an extraordinary group of campus leaders with different responsibilities for diversity, equity, and inclusion to create a new DEI Cabinet. The DEI Cabinet oversees and coordinates the College's work in this realm and advises the president as a search is underway for a new Vice President for DEI; when that search concludes, the Cabinet will become the primary advisory body to the new VP.
Opportunities to engage
The office of Community Engagement & Inclusion fostering an ecosystem of civic and community engagement for the college, community leaders and stakeholders across Harlem and the city through innovative, inclusive, authentic and lasting engagement opportunities
Access Barnard
Access Barnard works to ensure that access and equity exists throughout the college. From financial aid to well-being, we are working to improve systems and policies to ensure comprehensive resources and support exist for all students regardless of socio-economic status, identity, or ability. Find resources to support your studies here.
DEI Highlights
Monica Miller appointed Dean for Faculty Diversity and Development

First student-led BOLD conference examines inclusion in the classroom

Barnard Inclusion Grants created to support Barnard community members whose projects foster inclusion and belonging

Holly Tedder named Director, Center for Accessibility and Disability Services

Community Safety Group convened to advise on relationships, accountability, and community input into campus safety structures

Ariana Stokas González appointed inaugural Vice President for Diversity, Equity and Conclusion

Jennifer Rosales named inaugural Executive Director of Center for Engaged Pedagogy

Campus-wide Monday Assemblies for Racial Justice launched

Juneteenth established as paid holiday at Barnard

Access Barnard launched to support first-generation, low-income and international students

Feel Well, Do Well initiative launched to provide holistic support for student wellness

Center for Engaged Pedagogy launches Institute for Antiracism examining issues in higher education

Community Accountability, Response and Emergency Services (CARES) Department launched, pioneering new approach to campus safety and belonging

Office of Community Engagement and Inclusion launched; Cammie Jones named Executive Director

President's DEI Cabinet convened to advise president, oversee DEI activities during transition, and advise the next VP for DEI; Nikki Youngblood-Giles named Cabinet Chair

Campus resources expanded for students who identify as trans or non-gender conforming
The student body
identify as people of color
Institutional Commitments
The college has made a broad range of institutional commitments to the work of DEI for several generations. Keeping track of how Barnard progresses on institutional DEI commitments matters. DEI work at Barnard seeks to steward and track the commitments we make toward change and ensure the community is regularly informed about how we are progressing toward the ongoing goals that we set.
Programs & Events
DEI works in partnership with faculty, staff and students in offices and programs across the college in an effort to increase awareness and deepen commitment to diversity and inclusion across the institution.
DEI in the news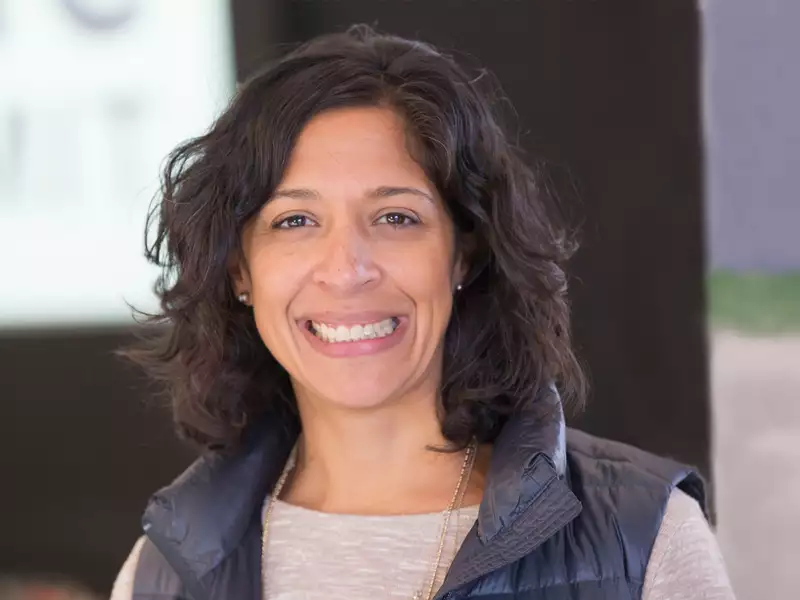 Financial security expert Joanna Smith-Ramani '98 explains how social policies that prioritize equity and justice can close the racial wealth gap and improve women of color's mental well-being.
July 26, 2021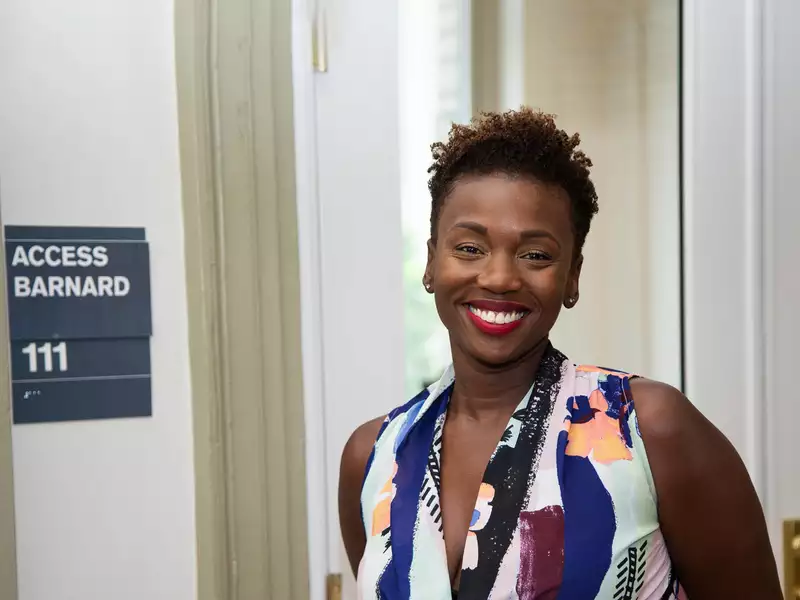 Led by the population it serves, the new office brings together the College's resources for first-generation, low-income, and international students into one targeted approach to enhance opportunities. 
July 19, 2021
The Office for Diversity, Equity & Inclusion is located at Milbank 010.
9 a.m. to 5 p.m. — Monday through Friday (closed on holidays)
Barnard College and Columbia University are located in Lenapehoking, the traditional territory of the Lenape people and a place of longstanding importance to Native peoples from the region and around the world. We give honor to the Indigenous people of this place—past, present and future—and recognize their displacement, dispossession and continued presence.