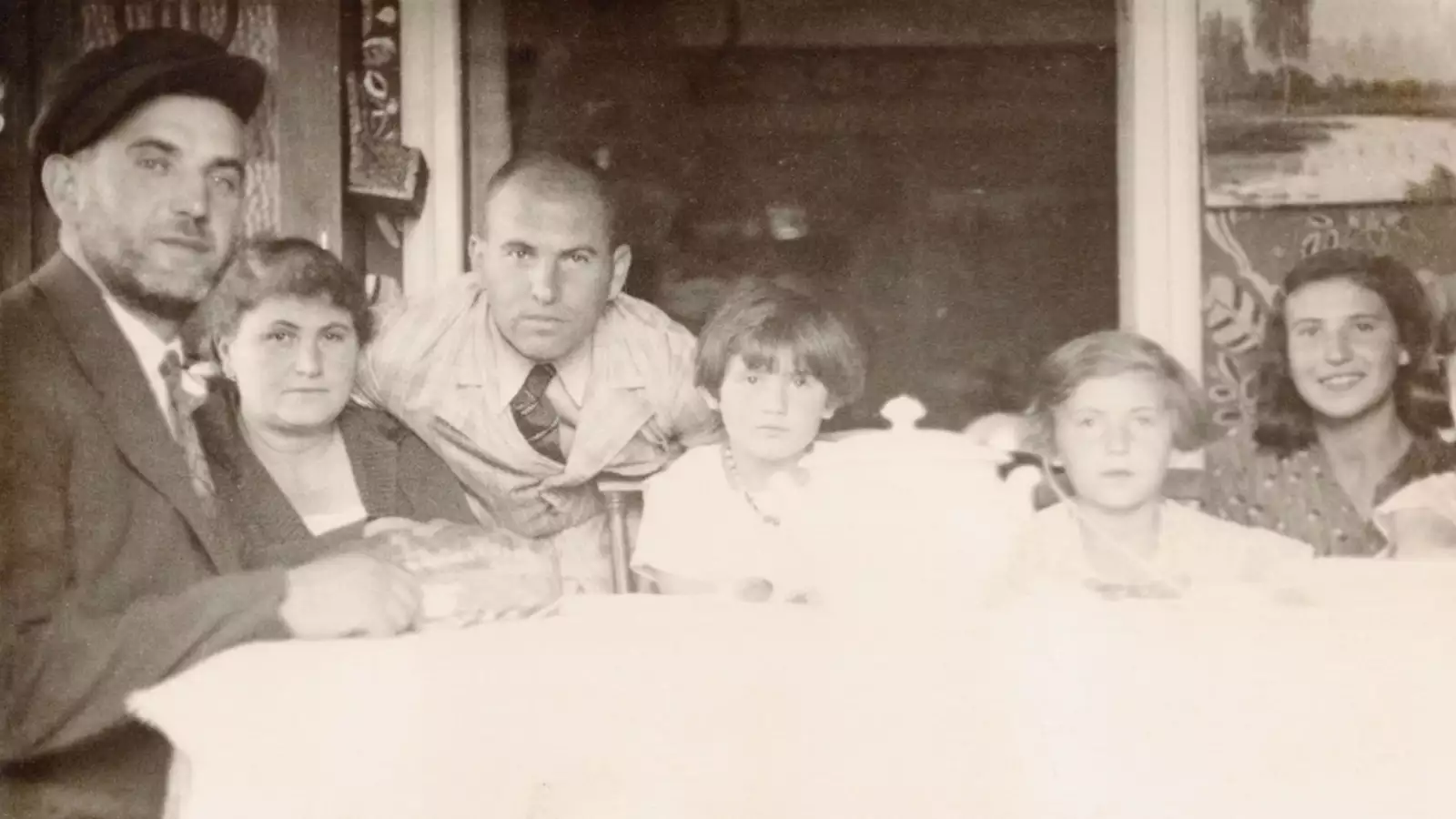 January 27 is International Holocaust Remembrance Day. The United Nations chose that date to honor the victims of Nazism because it marks the 1945 liberation of Jewish people from the Auschwitz-Birkenau concentration and extermination camp.
This year's commemoration is centered around the theme of "Home and Belonging" and comes at a time when antisemitic rhetoric in the United States is making headline news, following the rise of hate speech from some mainstream voices.
In response, Barnard will host a webinar panel, "Studying the Now: Dismantling Anti-Black & Antisemitic Rhetoric," on January 31.
The discussion will bring together scholars from Columbia and Fordham University and famed spiritual leader Rabbi Sharon Kleinbaum '81 of Congregation Beit Simchat Torah (CBST) in New York City. They'll unpack the connections — and distinctions — between the anti-Blackness and antisemitism found in popular discourse.
Rabbi Kleinbaum has led CBST, the world's largest LGBTQ+ congregation, since 1992 and has spent her career advocating for equality. 
"There's a very strong connection between words and violence. Words matter," said Kleinbaum on WNYC's The Brian Lehrer Show in 2022. "What's coming out of the words is adding to this sense of anxiety and uncertainty, and it only feeds those who are ready to attack. We have to show up for each other when somebody else feels threatened or vulnerable."
"Each of us at Barnard is responsible for cultivating an equitable and welcoming community — and taking that out into the world," said Jennifer Rosales, Vice President of Inclusion and Engaged Learning and Chief Diversity Officer. "Joining one another in dialogue is a simple but powerful step [we] can take to support one another and move collectively toward those shared goals."
The Power of Telling Stories
Barnard alumnae often enable conversations of activism and change by using one simple tool: storytelling. Filmmaker Sarah Botstein '94 turned her lens to Holocaust remembrance last year when she co-directed the three-part documentary The U.S. and the Holocaust with award-winning filmmaker Ken Burns. The film aired on PBS in September 2022.
"At the center of our narrative is the moving and inspiring firsthand testimony of witnesses who were children in the 1930s," said Botstein.
This April, the College's SPARK program will present an on-campus screening of the film, followed by a panel discussion including Botstein. The event is a collaboration between Barnard's Athena Center for Leadership, the Office of DEI, and the Kraft Center.
Check out excerpts, below, from a recent Barnard Magazine interview, in which Botstein discussed the documentary.
With Ken Burns and Lynn Novick, you co-directed this latest project, the three-part series The U.S. and the Holocaust. What did you learn from working and researching this part of American history?
I learned a lot. I don't think I had understood in a clear, intellectual way Americans' tension around what kind of a country we are. Are we a land of immigrants? Are we a welcoming place? Or are we a more nativist, racist, white supremacist country? We have the dynamics of the Native American experience, the Black experience, and the immigrant experience — how so much of our country was created and built by the oppression of those three groups.
And it's extremely important to recognize that some of the rhetoric we're seeing now goes back to our founding, and certainly to the early 20th century, as we made immigration harder, more restrictive. We think of ourselves as this great land of immigrants and refugees. And if you really look at the moments where we've had crises around the world, we have not been that. 
Americans could have done much more during the Second World War to welcome refugees and Jews who were suffering. On the other hand, we are the great saviors of democracy and did an enormous amount in the Second World War. So it's not a simple story. It's a very complicated one.
Do you expect the series, with all of its revelations — which include previously unknown details about Anne Frank's family — will trigger controversy?
These are inherently challenging subjects, so they sometimes are controversial. We always approach our work so that we leave an audience asking constructive and helpful questions regarding how to move forward as a more united, thoughtful country. We tend to make films about subjects that can be controversial, but we try to approach them in a noncontroversial way. We're not interested in controversy.
How has working on this series touched you personally?
On my father's side, I'm a first-generation American. I'm the oldest grandchild, and my father was a refugee here himself. He came in 1949. I knew my grandparents and great-grandparents and their friends. So the Holocaust was very real to me. And my childhood and where I came from, and who my ancestors were and who died and who didn't, and photographs of people I never knew [has always made the Holocaust] very real to me.
I think the most rewarding experience of working on this film is how much I've learned about their history and trying to, in some interesting way, honor their memory and their experience by sharing the stories of people who had different and similar struggles. I wish my grandparents were alive to see it.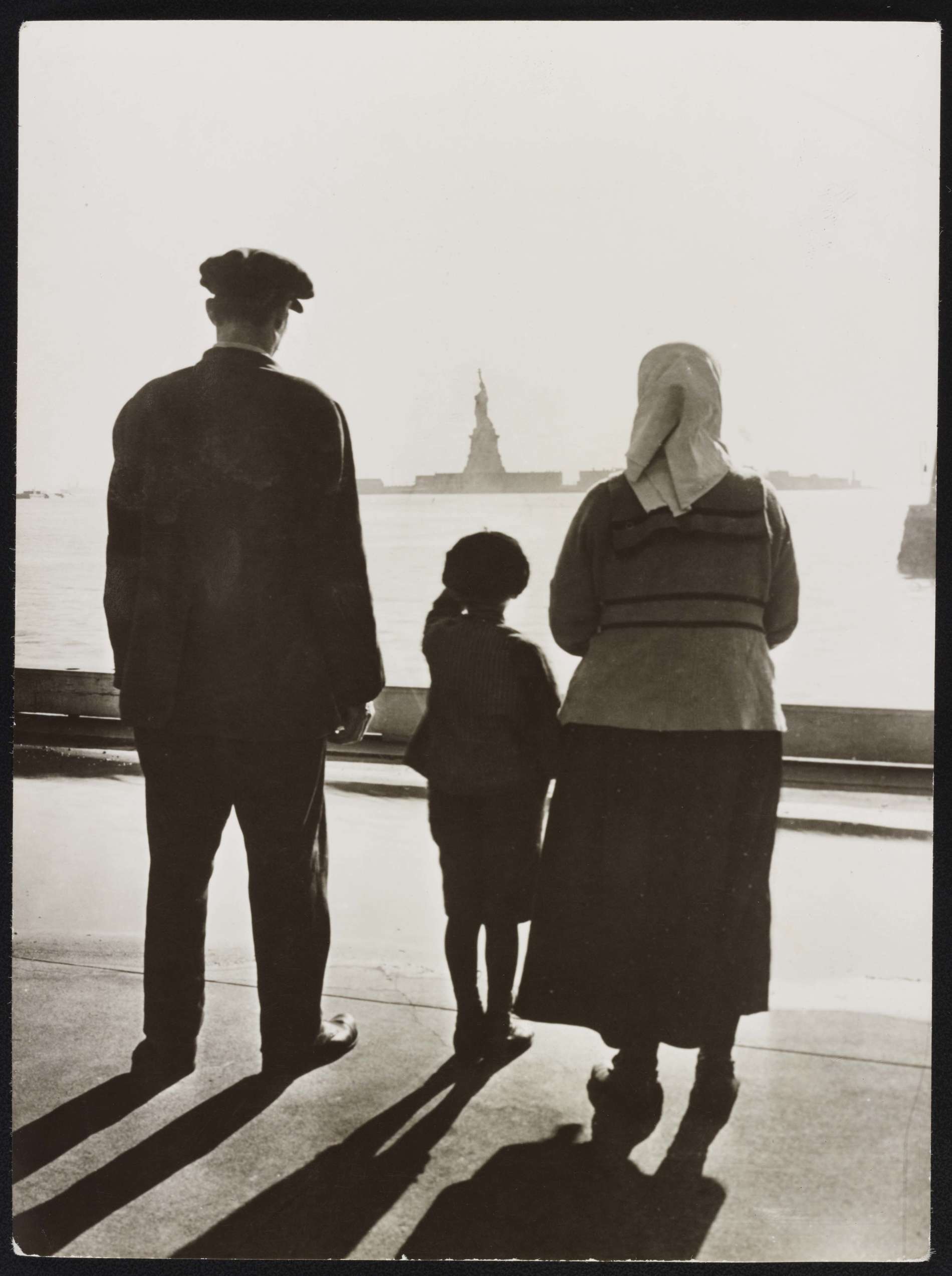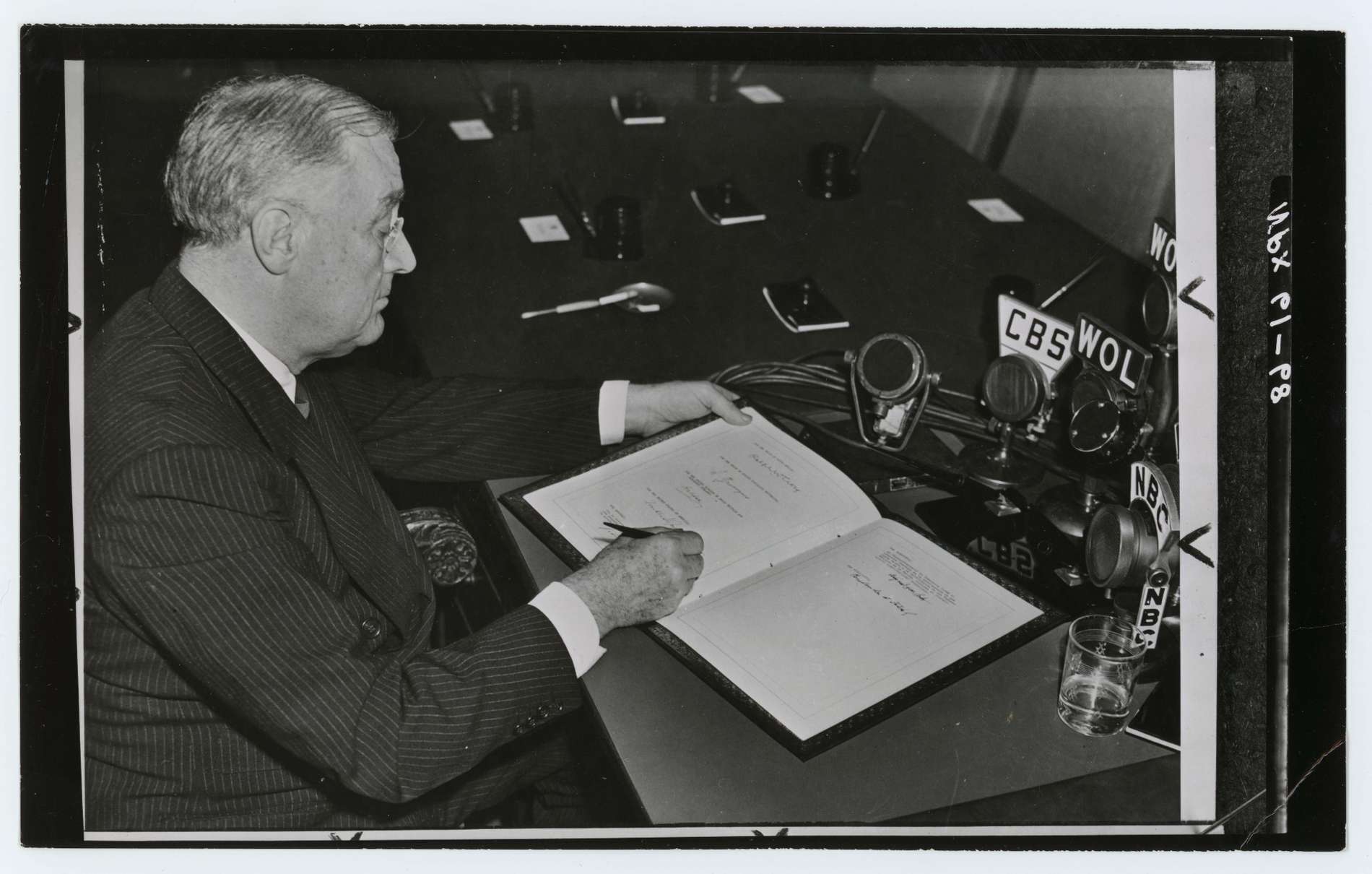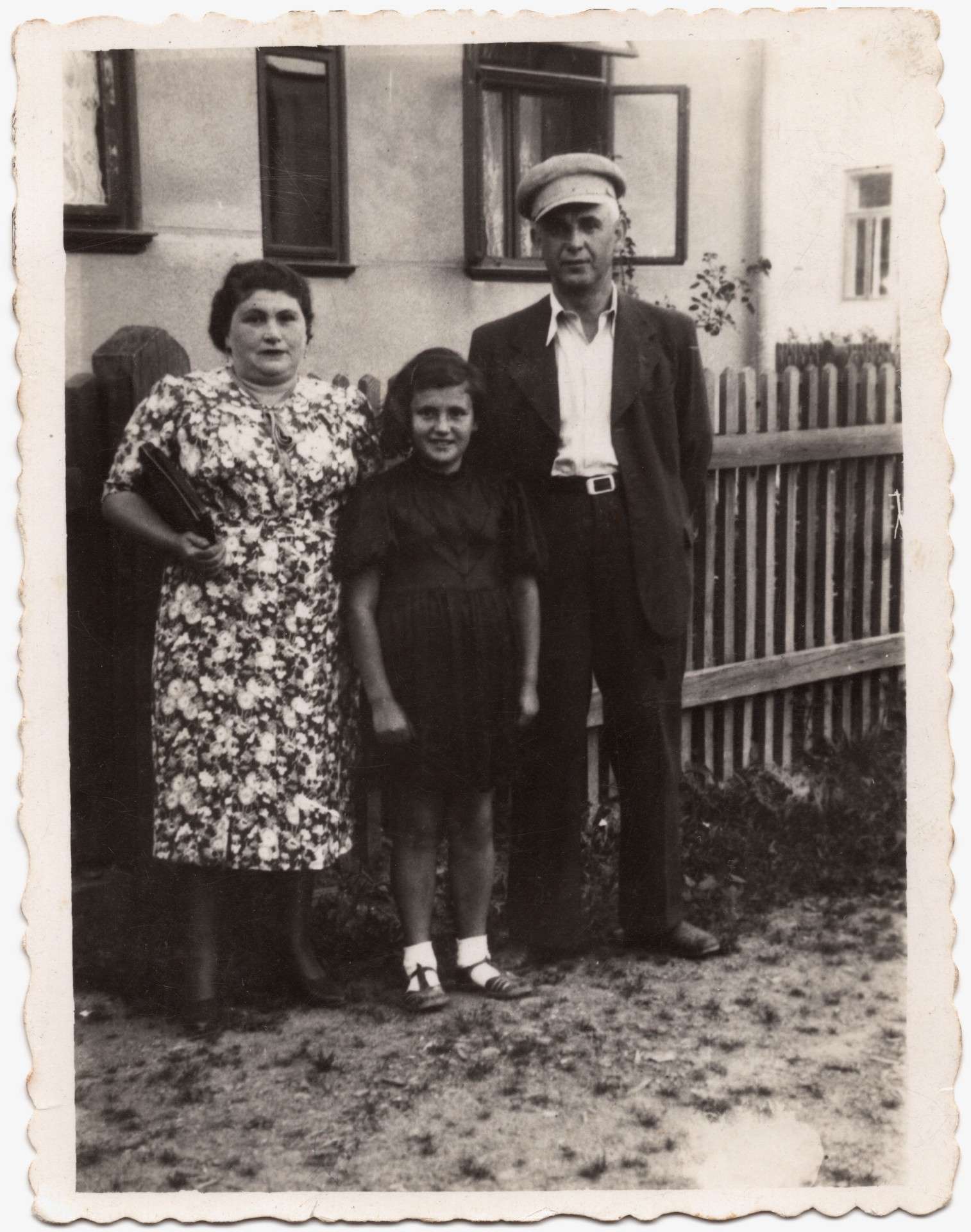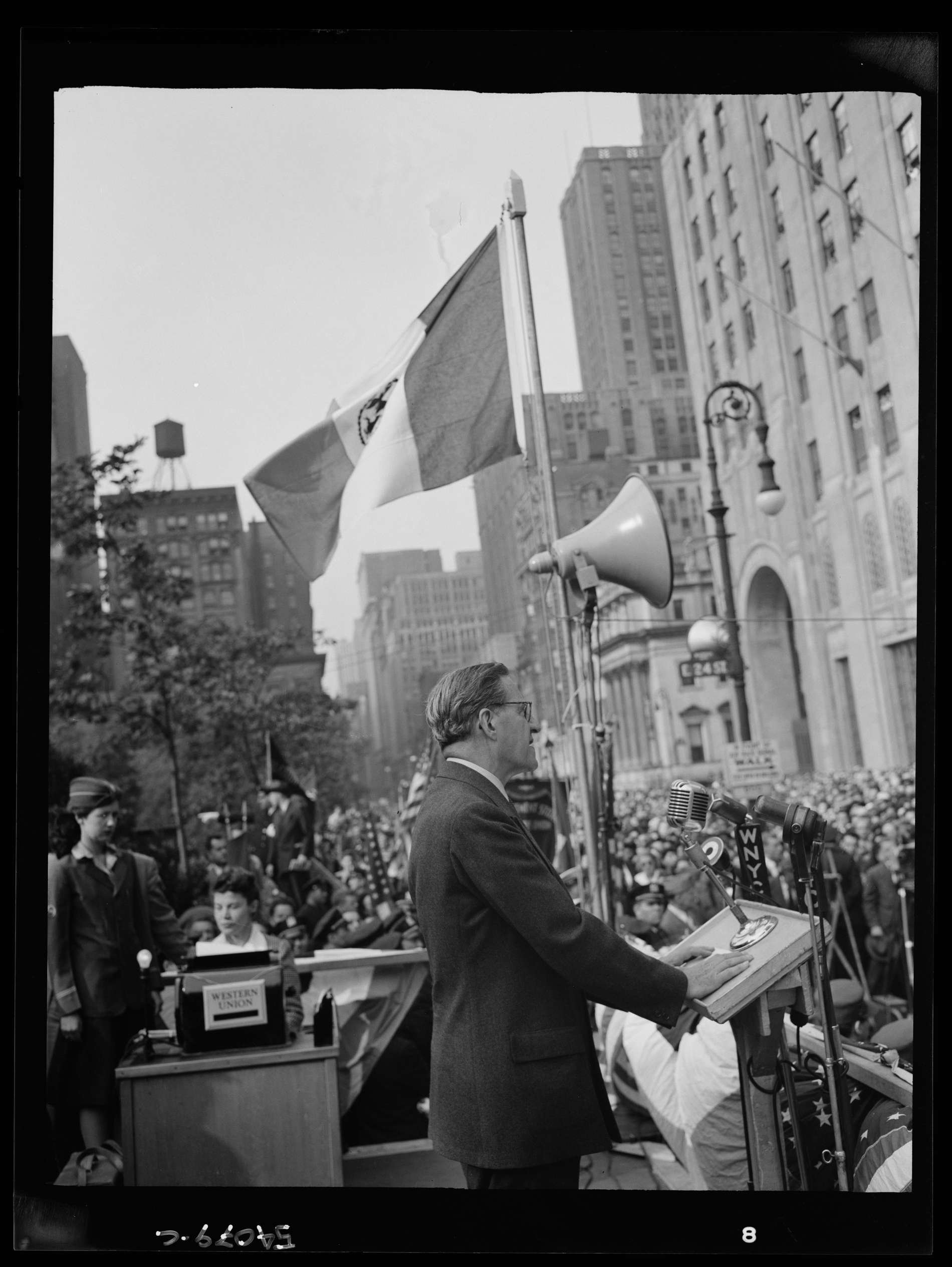 The Statue of Liberty seen from Ellis Island
Photo credit: Library of Congress
President Franklin D. Roosevelt in Washington, D.C., on November 9, 1943
Photo credit: National Archives and Records Administration
Ester, Bronia, and Shmiel Jaeger (l. to r.) in Poland, c. 1939
Photo credit: Mendelsohn Family
Rabbi Stephen Wise addresses a crowd at a rally outside Madison Square Garden in 1933.
Photo credit: Library of Congress
Memory at the Forefront 
Similarly to Botstein, filmmaker Rachel Kastner '19 turned to history to tell a story of survival in the 2022 documentary The Barn. In the film, Kastner shared her grandfather's story about "the barn" — a hole in the ground in Poland in which he hid for two years to survive the Holocaust.
"[My grandfather] was really coming back [to Poland] for me — for the sake of the film — and for the sake of history to remember what happened there," said Kastner, in a Student Speak story in 2018 for Barnard. 
The Barn chronicles Kastner's trip to Poland in 2014 with her grandfather, Karl Shapiro. In the feature-length film, Kastner and her grandfather visit the underground bunker where a Polish farmer hid Shapiro and his family.
"The Barn is not just about the Holocaust. [It's] about intergenerational connectivity, hope, and how we cultivate empathy between people who might not look like [we do] or practice faith the same way," said Kastner in the video. "It's about how we face tragedy." 
"Being at Barnard has given me the confidence to find my own voice, and to use it, which is invaluable as a filmmaker and as a woman," said Kastner.
Watch the video of Kastner below, as she shares her passion for — and responsibility to — storytelling.