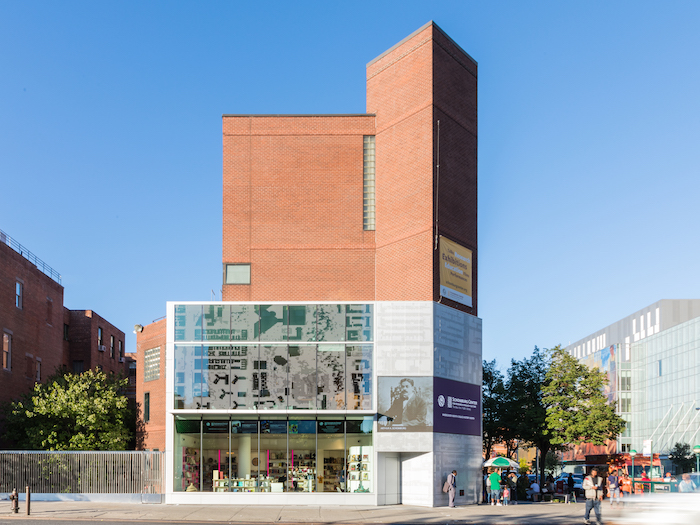 —an institution integral to Barnard's Harlem Semester—has been newly renovated, thanks to the architecture firm led by Claire Tow Professor of Professional Practice and Department of Architecture Chair Karen Fairbanks. Her architecture firm, Marble Fairbanks, reimagined the Harlem center so that it now displays a portion of its collection to the street. Part of the New York Public Library and a National Historic Landmark, the Schomburg Center is dedicated to collecting, preserving, and providing access to materials documenting black life in America and worldwide. A ribbon-cutting ceremony marking this event takes place on Monday, October 16.
"The Schomburg Center is a vital resource for the Barnard community," notes Tina Campt, the Ann Whitney Olin and Claire Tow Professor of Africana and Women's Studies and Director of the Barnard Center for Research on Women. "Not only does it serve as a vast repository of archival materials that sustains both student and faculty research, it is also an invaluable collaborative partner. As part of The Harlem Semester, the Schomburg archivists have trained our students in digital archiving practices as well as hosting events that bridge the Harlem community and the Barnard campus. It is one of the gems of our neighborhood and we are excited to continue to benefit from this monumental institution moving forward in the new post-renovation era."
Fairbanks, with strong interests in education and sustainability, has been a leader in library design across New York City. "Public libraries are undergoing transformations in the range of services they provide and are critical parts of our civic infrastructure," Fairbank explains. "The Schomburg Center had a significant need to upgrade its archival spaces, reading rooms, galleries, gift shop, staff spaces, and its relationship to the street."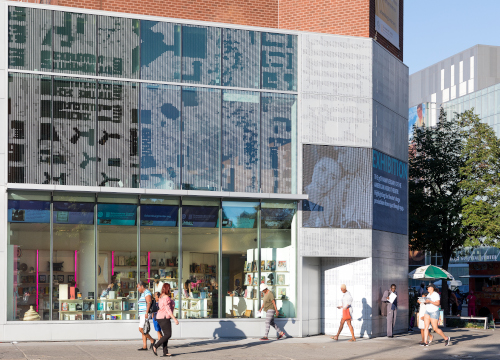 The design team she leads developed a larger design study called Re-Envisioning Branch Libraries to support New York City's library systems, and her firm received World-Architects' Building of the Year 2013 award for its work on the Glen Oaks Branch Library in Queens. Her newest library project, the Greenpoint Library and Environmental Education Center, is about to start construction and was recently honored by the New York City Public Design Commission for excellence in design. The project is funded in part by a grant the community received as settlement from the Greenpoint oil spill. Her team has also led the redesign of Hunter College's Cooperman Library.
At Barnard, Fairbanks has expanded the architecture department's faculty and curriculum, for which she was honored with a New York State American Institute of Architects Educator of the Year award. She and Professor of Professional Practice in Architecture Kadambari Baxi are recipients of a Barnard Teaches grant to work with the NYPL Maps Division to develop a new course they are offering this spring—"Environmental Visualizations of NYC: Toxic Territories and Future Possibilities."
Says Fairbanks, "We will develop new visual representations of the impact of two catastrophic events and sites—the 1978 Greenpoint oil spill of Newtown Creek and the 2012 Hurricane Sandy of Lower Manhattan. The Maps Division is assisting Barnard by providing access to historical maps, and we have been working with their team to utilize their online resources in their NYC Space/Time Directory." As part of this project, Fairbanks and Baxi are using some of the walking tours they developed for The Harlem Semester.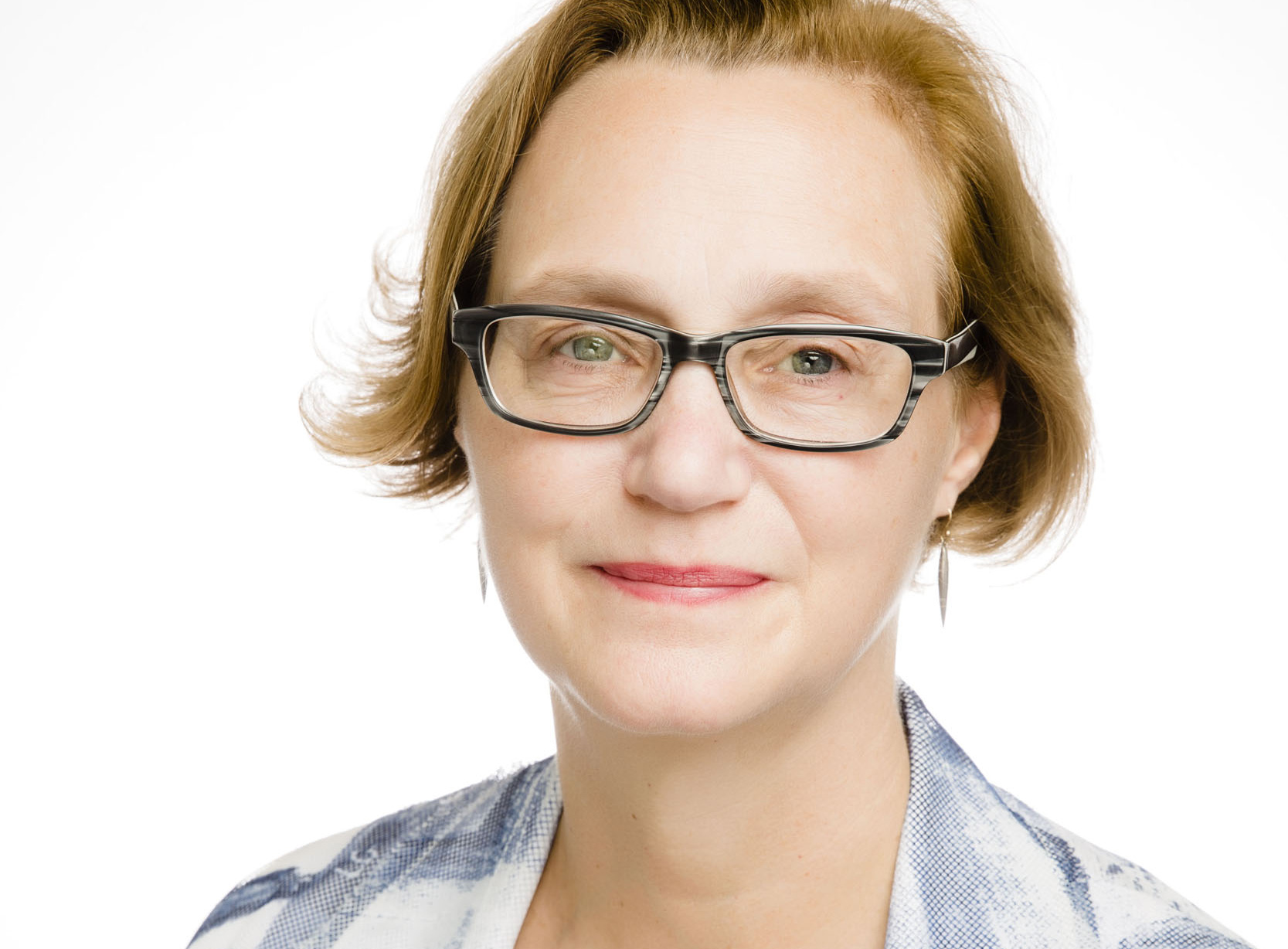 During the last 21 years at Barnard, Fairbanks has served on committees responsible for campus planning and design and has been involved with the development of both The Diana Center and The Cheryl and Philip Milstein Teaching and Learning Center.  
Though she focuses on New York City, Fairbanks also has expanded students' involvement well beyond New York—from Brazil to Norway and Sweden.