Image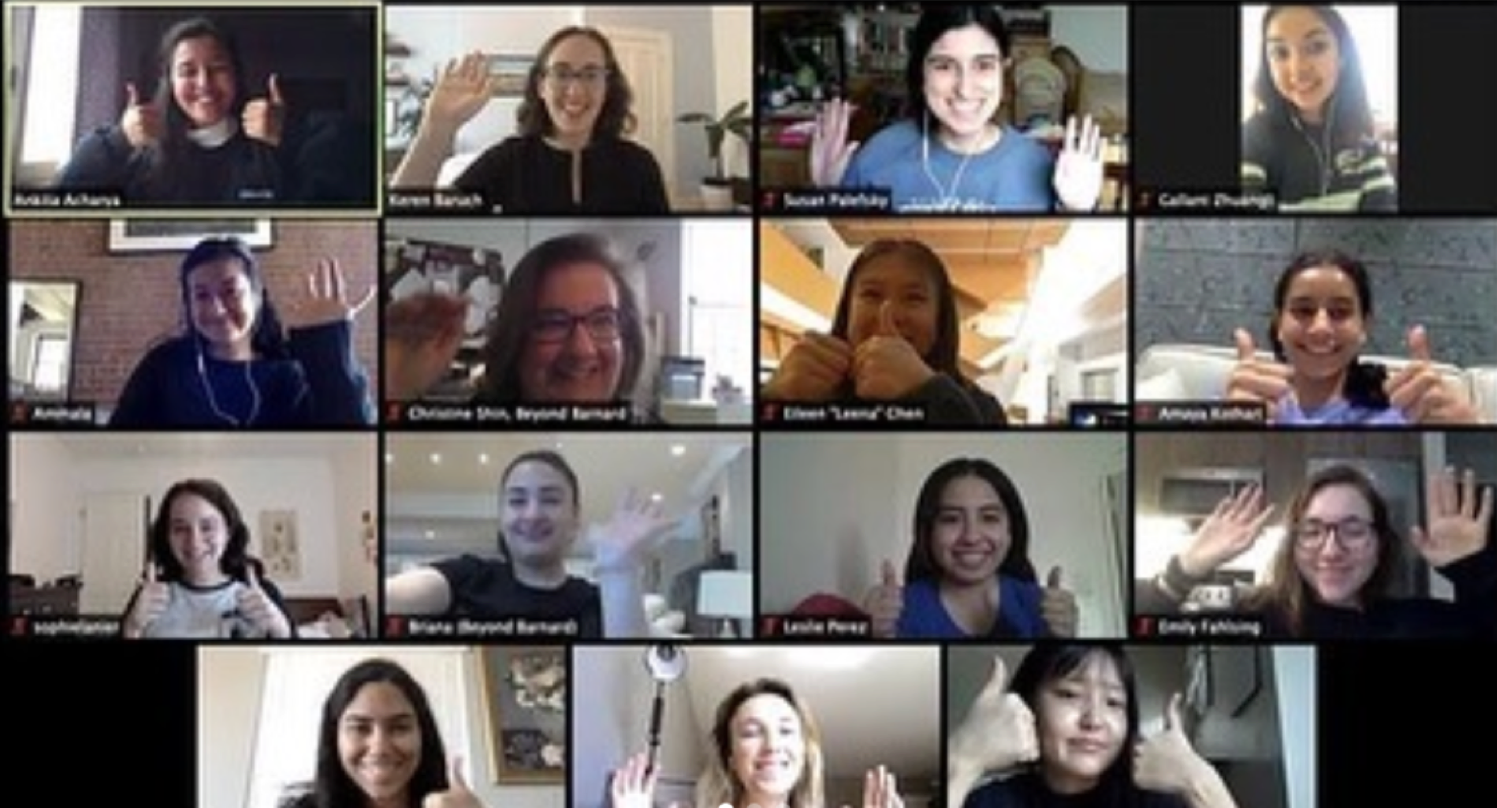 In Fall 2020, recognizing the distinctive challenges presented by the virtual learning environment—and identifying opportunities to facilitate meaningful relationships among faculty and students—Barnard College created the Preceptor Program. Students applied to positions to support faculty in the Zoom classroom, where they moderate classroom discussions, share screens, manage break-out rooms, and help to smooth the flow of virtual learning. In the process, students have the chance to work directly with faculty, and sit in on courses that align with (or productively misalign with) their other academic work.
In its pilot semester, the Preceptor Program facilitated the placement of 96 students into jobs. Three-quarters of students working as Preceptors are on work study at Barnard. The program will be continued in Spring 2021.
The Role
Student Preceptors support faculty teaching in virtual formats. They manage in-class logistics, help prepare faculty for upcoming class sessions, and provide attendance and Q/A logistical support. They also manage online discussion boards, post classroom recordings, and monitor other digital forums for comments and questions about the class. Preceptors play a pivotal role in ensuring that virtual classes are held smoothly, and promote a productive virtual learning environment. In 2020-21, Barnard aims to place 250 students eligible for work-study into the Preceptor Program and Virtual Tutoring Corps. Questions about the Preceptor Program can be sent to beyondbarnard@barnard.edu.