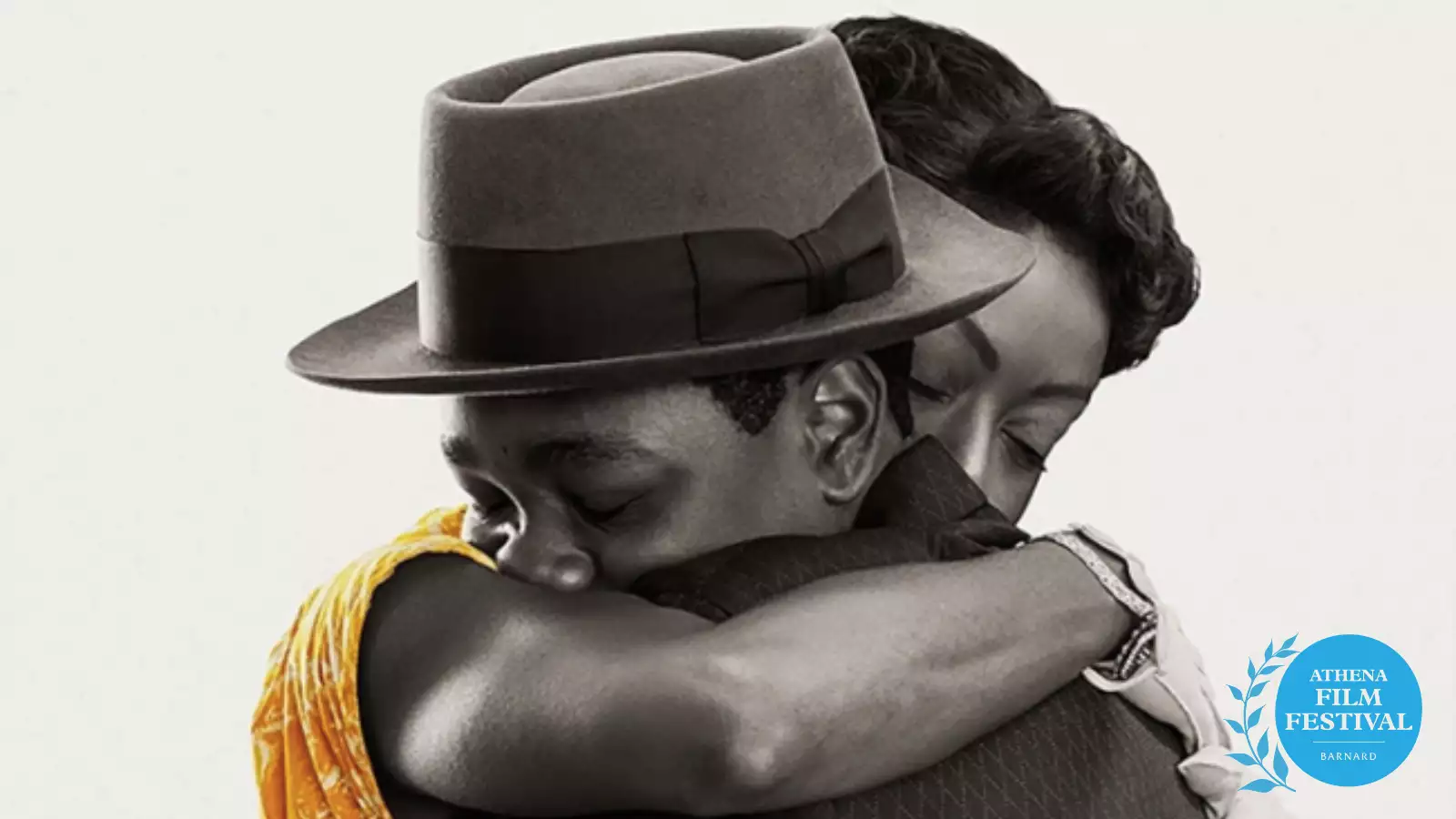 The Athena Film Festival (AFF) is one of the College's biggest signature artistic events. The four-day entertainment fest — co-founded by Barnard's Athena Center for Leadership and Women and Hollywood, and sponsored by the Artemis Rising Foundation — offers audiences something increasingly rare in the current cinematic landscape: a communal experience. 

Beginning March 2 and running through March 5, this celebrated cinematic tradition returns to Barnard with on-campus film screenings, panel discussions, and more. In its 13th year, the AFF continues to amplify stories of bold, courageous women leaders.

"We are delighted to be back in person for the 2023 festival to celebrate and amplify incredible, inspirational stories of women leaders," said Victoria Lesourd, the Athena Center's chief of staff. "There is no replacement for being in a theatre surrounded by filmmakers, artists, storytellers, sponsors, students, and activists — all champions and supporters of our work to advance a more inclusive industry and break down the harmful gender stereotypes that hold women back." She added, "For many current Barnard students, this will be their first in-person Athena experience, and I can't wait for them to experience the energy and enthusiasm of the festival."

One of the central goals of the Athena Film Festival is to support and encourage the telling of new stories from new filmmakers. "The narratives we see shape our understanding of the world," said Umbreen Bhatti, Constance Hess Williams '66 Director of the Athena Center. "At the Athena Film Festival, audiences won't encounter tired, outdated narratives but rather narratives that more accurately reflect the world we live in and the future we want to build." 

AFF makes those narratives accessible to audiences with a variety of educational opportunities. This year's panel topics range from abortion and faith to youth activism and environmental action. 

The festival weekend will also hold a Teen Weekend Immersive in collaboration with Barnard's Pre-College Program. High school students who participate will benefit from a dedicated track of curated films as well as workshops and group discussions on filmmaking. 

The Student Film Showcase — curated by Athena Film Festival Post-Baccalaureate Fellow Gabriele Jatene '22 and Sloate Media Center Post-Baccalaureate Fellow Claudia Gohn CC '22 — will feature short films made by members of the Emerging Filmmaker Mentorship Program and students enrolled in the short film production course Social Justice Documentary Filmmaking. The course was taught by the inaugural recipient of the Artemis Rising Foundation Filmmaker Fellowship, Sekiya Dorsett. Funded by the Festival's founding sponsor, the Artemis Rising Foundation, and its CEO, Regina K. Scully, the fellowship brings established filmmakers to campus to teach, mentor, and coach students. 
When Melissa Silverstein, co-founder and artistic director of the Athena Film Festival and founder of Women and Hollywood, was searching for invigorating new films to share with the AFF audience, she was not disappointed. 

"Entering the 13th year of the Athena Film Festival, I could not feel more proud of the unique and exciting slate of films we are sharing with our audiences this year," said Silverstein. "We look forward to bringing these important and underrepresented voices to the big screen." 

The festival begins on Thursday, March 2, with an Opening Night screening of Chinonye Chukwu's Till, the powerful true story of Mamie Till-Mobley's relentless pursuit of justice for her 14-year-old son, Emmett Till, who was lynched while visiting his cousins in Mississippi in 1955. Chukwu's debut feature, Clemency, was on the 2017 Athena List and screened at the 2020 Festival. In 2021, AFF launched the Chinonye Chukwu Emerging Writer Award, which goes to an emerging writer who has participated in an Athena Writers Lab. 

The Centerpiece film of AFF '23 is Judy Blume Forever. The documentary, which explores the life of the beloved American author who gave voice to so many young women, tells her coming-of-age story. The screening will be followed by a Q&A with the filmmakers, Davina Pardo and Leah Wolchok.

The festival concludes with the premiere of Closing Night selection Plan C. The documentary follows a grassroots organization fighting to expand access to abortion pills across the United States, keeping hope alive during a global pandemic and the fall of Roe v. Wade.

The festival will also feature a number of New York premieres: The Lost King, starring Sally Hawkins, Daughter of Rage (La hija de todas las rabias), from writer-director Laura Baumeister de Montis, and the short animated film Glazing, from director, writer, and producer Lilli Carré. 

Other narrative features include the French film Annie colère (Angry Annie) and My Emptiness and I (Mi vacío y yo) from Spain, as well as a screening of Sarah Polley's Oscar-nominated drama Women Talking. 

The documentary lineup includes two films from AFF's Works in Progress Program: Débora Souza Silva's Black Mothers Love & Resist and Patricia Gillespie's The Fire That Took Her.

For more information or to purchase festival tickets or passes, visit here.