2020 Barnard Bold Recipients
Caroline Cutlip '20 - Bold Award for Civic Engagement
Volunteers their time, skills, knowledge and enthusiasm to promote the quality of life in the Barnard Community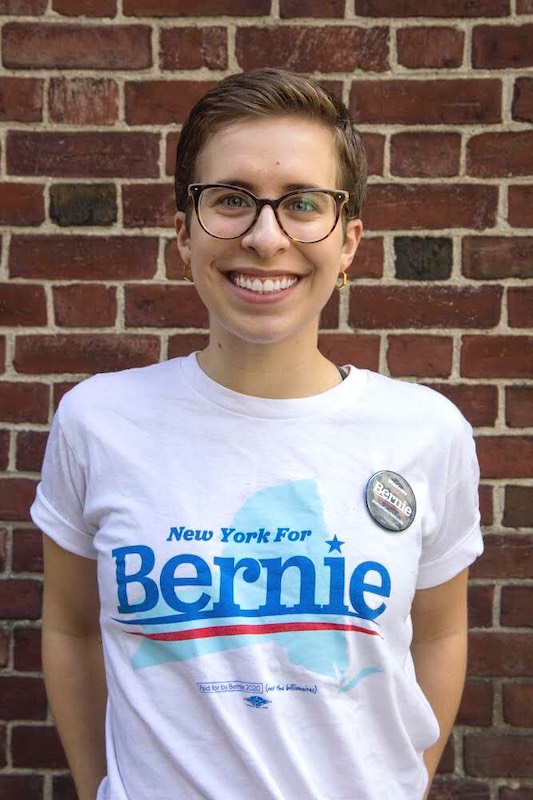 "Caroline is exactly the type of person that Barnard is trying to help us become: Bold, proactive, accountable, and full of hope. This is evident in her work with the Committee on Sustainability where she pioneered a program to bring locally made, reusable mugs to Milstein's Peet's last year and in her organization of the 2019 Give and Go Green. Sustainability is a passion for her and constantly works to make Barnard as eco-friendly as it can be. In addition, she has held our school accountable by stepping forward in key moments when our school had behaved in ways that were unacceptable. She was fearless in co-organizing places for students to gather peacefully to make their voices heard when Barnard Public Safety racially discriminated against a Columbia student because she knew that Barnard could do better. Caroline Cutlip has done so much to make Barnard a better place. She sees Barnard the same way she sees the world: Not as it is, but as what it could be. This in itself is a rare gift, but then she goes on to do whatever she can to make that vision a reality. I honestly believe that one day she will save the world." 
- Nominated by Sachi Yuan '20
Tara Anand '20 - Bold Award for Coalition Building
Demonstrated outstanding and consistent dedication to coalition building on or off campus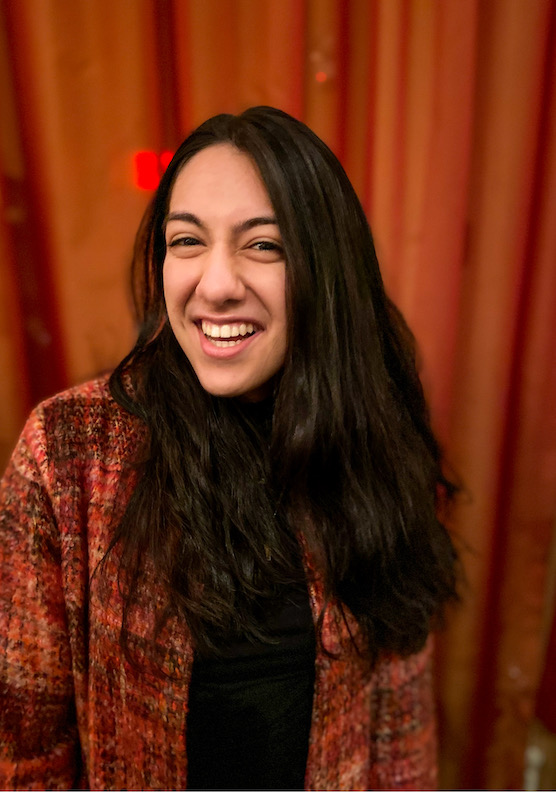 "Tara has a love for the power of technology and entrepreneurship as a way to bring positive change to society. However, she also believes that the lack of diversity and representation in these spaces plagues them and stunts their progress. To this end, Tara has become passionate about changing the landscape of technology and entrepreneurship and has worked to build a coalition within and beyond the Barnard community to actively carry forth this change. Through the programs Tara has founded and led, including EVE (Entrepreneurship via Exploration), JADE (Jumpstart for Aspiring Developers and Entrepreneurs), Girls Who Code, and Blockchain@Columbia.  Tara has worked one-on-one with hundreds of underclassmen to facilitate intentional conversations about the challenges regarding diversity seen in the tech and entrepreneurship ecosystems, and to identify tangible ways that her peers, as the future of these spaces, can make a difference. Tara has truly raised awareness about the consequences of homogeneity in these ecosystems, and has helped develop thinkers who ensure change is brought about."
- Nominated by Jessica Barrios '22
Global Ambassadors - Bold Award for Dedication to Community Care + Uplift
Recognized for their work around community healing, self-care, and self-advocacy practices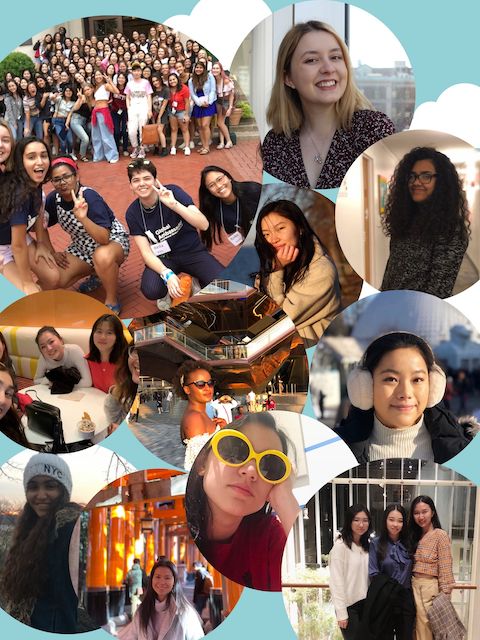 "Global Ambassadors have been taking it upon themselves to provide exceptional support for the Barnard International community. They work on a volunteer basis supporting international students at Barnard. They have not only worked at different events that the International Students Service Office put on, but also brainstormed with staff members on new programming proposals to better tailor our services to current students. At the beginning of the semesters, they helped with both new student orientation and visiting student orientation. Through the time of their services, they are a voice and a huge support of other international students. For example, they have helped putting on cultural nights - a two-day celebration of campus diversity with all visiting students. They were also present at both Community Dinner and international students Fireside chat to help other students advocating for themselves. Global Ambassadors have made a difference at Barnard and have positively impacted the people around them."
- Nominated by International Student Services Staff
Anne Farrell '21 - Bold Award for Dedication to Community Care + Uplift
Recognized for their work around community healing, self-care, and self-advocacy practices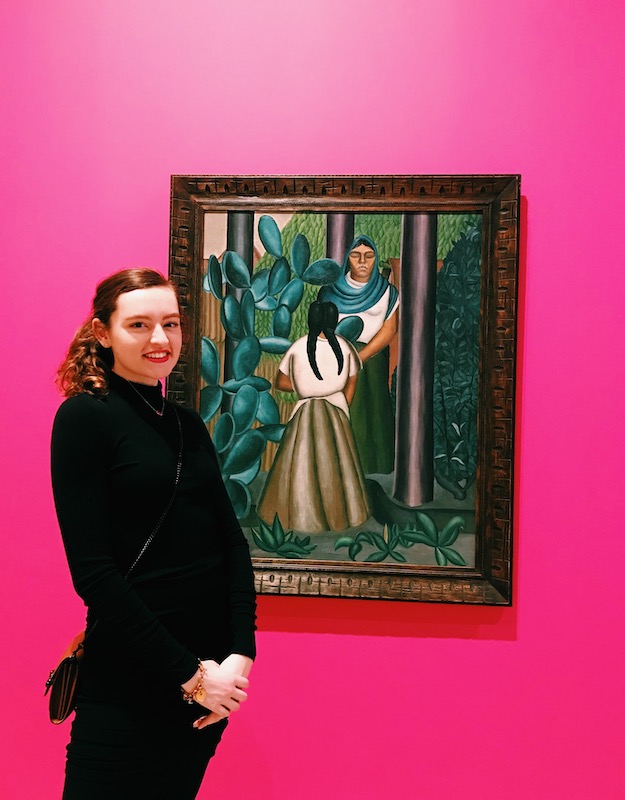 "I have never met anyone who exemplifies "community care and uplift" more than Annie Farrell. Everyone who's ever met her notices her kindness, conscientiousness, and dedication to supporting and improving her community. She thoughtfully and proactively works to amplify marginalized voices and make Barnard a place we can all be proud of, even when it's hard and without taking space from others. She has meaningfully impacted the lives of countless students as a first-year RA, as a leader on the Columbia Cheerleading team, and as an active member of student philanthropy groups like CU Dance Marathon. She starts every interaction with a kind word and builds community wherever she goes. She juggles all of her campus responsibilities, as well as an off-campus internship, while still finding time to go above and beyond for those around her. After last semester's tragedy, even while grieving herself, Annie cared for her hall of first years, Tess Majors' RA, and Tess' entire hall. She continues to support her community with empathy and love as she beautifully models allyship, resilience, and passion for making the world a better place.
- Nominated by Alison Kahn '21
Asha Futterman '21 - Bold Award for Dedication to Intersectional Feminism
Significant contributions toward raising consciousness around gender identity and expression, gender equality, and women's issues on/off campus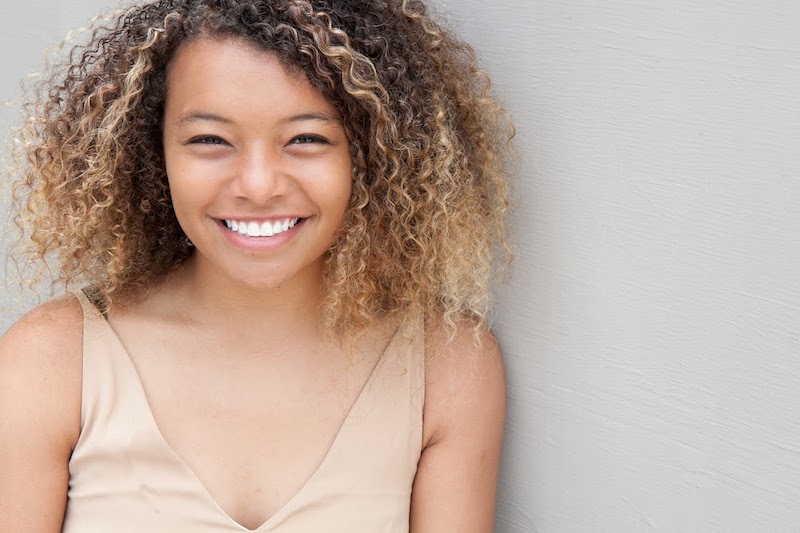 "As a Research Assistant at the Barnard Center for Research on Women (BCRW) since September 2018, Asha Futterman has been integrally involved with BCRW's Social Justice Institute Activists- and Researchers-in-Residence. Asha has been integral to the BCRW SJI's ongoing project, Interrupting Criminalization, which aims to interrupt and end the growing criminalization and incarceration of women and LGBTQ people. Asha's work with activists Andrea Ritchie and Mariame Kaba on this project is intersectional feminism writ large. Among her many accomplishments, I would especially highlight her creation (in collaboration with SJI Resident Mariame Kaba) of the Radical Black Women of Harlem Walking Tour. The tour rolled out in April 2019, and Asha cowrote the accompanying brochure and led the first tours, inviting students, faculty, staff, and community members to learn about the radical history of Black women activists in our neighborhood. The walking tour has been integrated into Barnard New Student Orientation (NSOP) and the orientation offered to new students in Columbia's Law School, and it has become a critical way that Barnard can interact in a positive way with our neighbors in Manhattanville and Harlem, putting a spotlight on the neighborhood's social justice history and the local history of intersectional feminism."
-Nominated by Elizabeth Castelli (Faculty)
Amanda Taylor '21 - Bold Award for Visionary + Radical Leadership
Demonstrated trailblazing work that has impacted both the Barnard community and beyond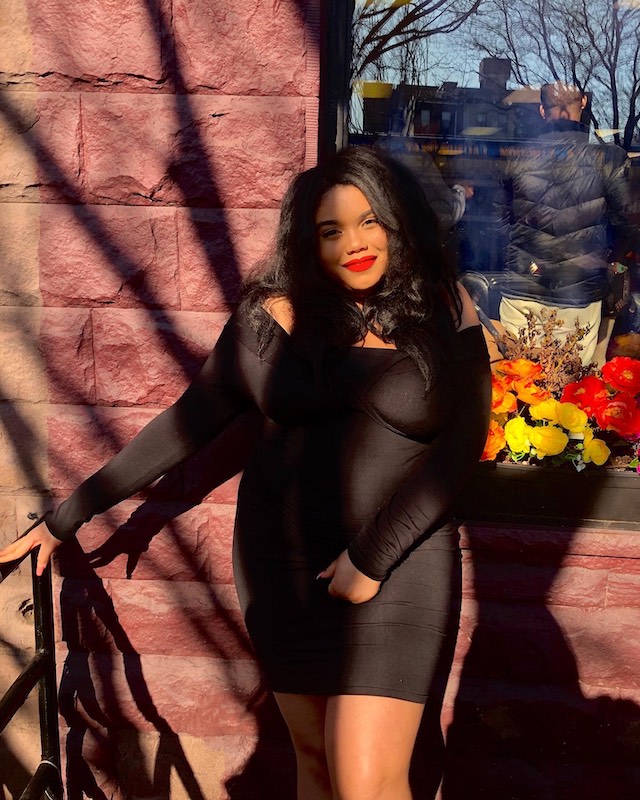 "Amanda Taylor is the epitome of Visionary & Radical Leadership, for challenging the community to be more inclusive and deconstruct systems that harm marginalized communities. Amanda has challenged the Barnard community to do the hard work of addressing how pop-culture can uplift, or harm marginalized communities via the BLUE Chats series. Amanda, joined Brianna Johnson (the co-creator of the BLUE Chats series), to facilitate conversations regarding our society, its areas of growth, and how Barnard students can contribute to necessary social, environmental, and political change. Amanda has helped to reframe BLUE Chats into a space where any, and all students can discuss topics like colorism, race privilege and climate change, "cancel" culture, and many more. Grace Lee Boggs once said, "If we want to see change in our lives, we have to change things ourselves."
- Nominated by Ruthy Lopez  (Staff)
Batya Kemper '20 - Bold Award for Visionary + Radical Leadership
Demonstrated trailblazing work that has impacted both the Barnard community and beyond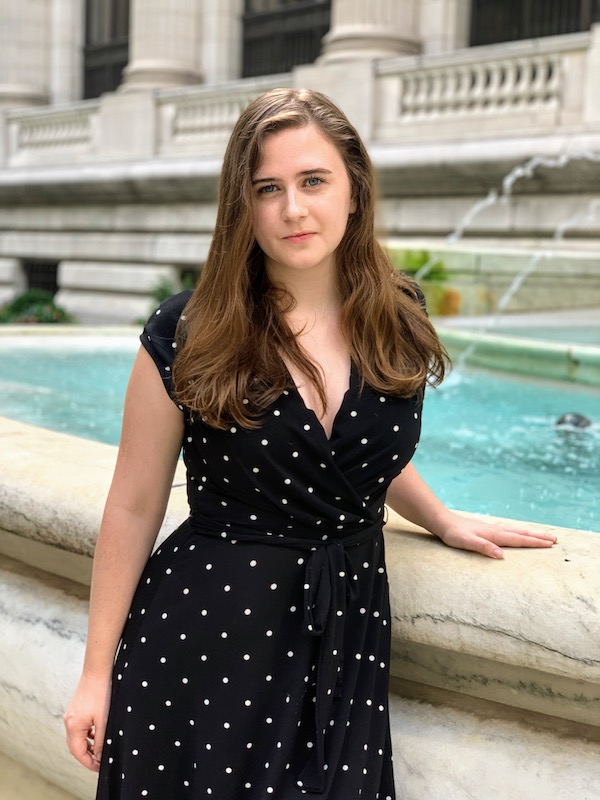 "Batya Kemper for her outstanding contribution to raising awareness about cybersecurity issues that affect students and activists. Batya recognized the importance for members of the Barnard community (and beyond) to understand how easily one can become the target for digital harassment through activism and scholarship during her internship with Pen America. Batya took steps to find ways to share the information she learned so that others could protect themselves online. Batya worked with the Vagelos Computational Science Center to schedule and market a workshop titled "Cybersecurity Training for Students and Young Activists".
- Nominated by Christine Whalley (Staff)
Mujeres - Bold Award for Visionary + Radical Leadership
Demonstrated trailblazing work that has impacted both the Barnard community and beyond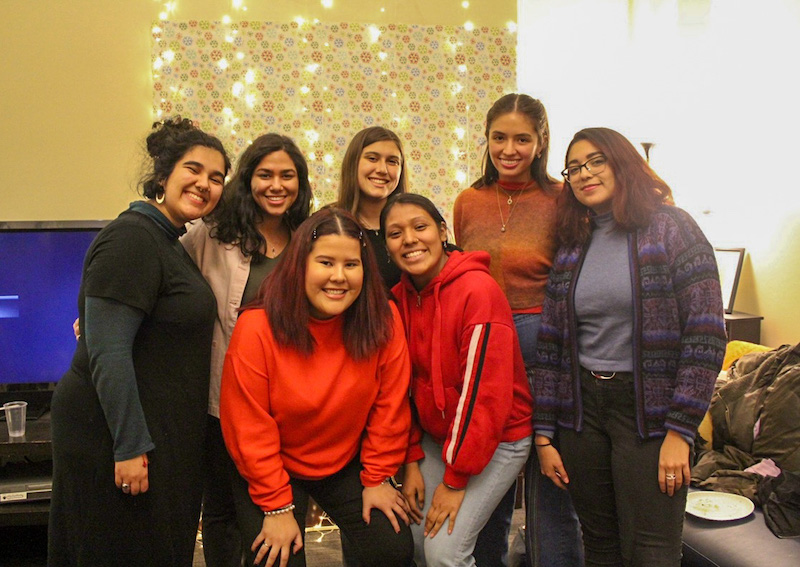 Mujeres has and continues to work tirelessly to ensure the Latinx community as well as allies have a space on campus both physically and metaphorically to feel empowered and supported in their identity. Mujeres has consistently been an organization that has been dedicated to uplifting and supporting the Latinx community both on and off campus -- with an emphasis on women and gender minorities. After several years of being ignored, this past year Mujeres was allotted a space on campus for the organization after the board worked tirelessly to create and distribute a petition describing the importance of having a home on Barnard's campus. The board constantly works to support the organization's mission to create a community for the empowerment and unity of the Latinx community both on and off of Barnard's campus. As well as collaborating with other organizations on campus to promote intersectionality and connectivity. 
- Nominated by Fatima Burgos '21