Student Experience and Engagement
Mission:
The mission of the Department of Student Experience and Engagement (SEE) is to create accessible, dynamic, thought-provoking co-curricular opportunities for Barnard students to explore purposeful involvement, self-discovery, and the development of meaningful relationships with their peers and the greater Barnard community. As an integral part of the student experience, SEE aims to connect students not only to resources available within the Department but all resources available at both Barnard and Columbia. Students who engage with SEE will strengthen their leadership skills to transform themselves, Barnard, and their communities both now and in the future.

Vision:
Student Experience and Engagement envisions a Barnard where every student feels welcome, supported, is engaged, and becomes an agent for social change.

Values:
Student Experience and Engagement values the following:
      ● Knowledge
      ● Equality
      ● Community
      ● Integrity
      ● Responsibility
      ● Social Justice

Functional Areas:
Arts Education

Campus-Wide Programming

Experiential Learning Initiatives

Glicker-Milstein Theatre (GMT)

Identity and Inclusion Programming

Leadership Programs

New Student Orientation (NSOP)

Recognized Club and Organization Support and Management

Student Leadership Group Advising
Commitment To Barnard
Student Experience and Engagement enhances the educational mission of Barnard College by engaging students outside of the classroom through programs, events, leadership opportunities, and dialogues. Our intention is to relate the classroom with students' lived experiences, fostering identity and leadership development in a dynamic and multifaceted environment. We believe that co-curricular engagement is an important complement to classroom experiences. Through our approach, we provide students with tools, resources, and experiences to assist them in the ways they navigate their lives. As student affairs practitioners, we value equity-based models, critical thinking, shared experiences, community participation, and self-care practices. Through engagement with our office and our programs, students will have access to wide-ranging experiences and multiple perspectives, allowing them to be more engaged citizens of our global community.
Student Experience and Engagement serves the entire Barnard community including students, faculty, staff, administrators, and parents and families. As the hub for student engagement, SEE is a great place to both promote and learn about what is going on in the Barnard community. In partnership with the Division of Campus Life and Student Engagement, SEE will do the following;
Encourage

deep consideration of ideas, interests, and needs 

Advise

students on the breadth of College resources to leverage during your experience at Barnard; 

Connect

students to departments and individuals to help them reach their goals; 

Celebrate

student accomplishments; and 

Share

assessments of how the Department has done this work
Principles of Practice
Our work is grounded in social justice principles and intersectionality as means for honoring the dynamic and complex identities of our students, addressing concerns around campus climate, and fostering a shared responsibility for action and change. We understand intersectionality as means to recognize both our students' multiple/simultaneous identities, as well as the ways that systems of oppression intersect, impacting social structures and individual experiences. We approach social justice as both process and product, and it is one that requires constant attention. We provide multiple entry points for individuals and groups, recognizing students' varying familiarity with social justice education; and we use a curricular model that builds on cumulative knowledge and lived experience. Finally, this informs our both/and approach: we offer support and advocacy for marginalized communities AND work to address social inequities that are the cause of marginalization and discrimination.
Partnership Agreement
Student Experience and Engagement holds itself to:                                    
Provide co-curricular experiences that are vital to a liberal arts education.
Create spaces for students to explore multiple and intersecting identities.
Develop leadership and life skills through student employment, programs, retreats, workshops, and committees that are focused on holistic student development.
Foster relationships and a sense of community across campus.
Support students by advising the Student Leadership Collective, student clubs and organizations, and providing individual student consultations.
Provide support and referrals to address students' needs and concerns.
Welcome feedback, suggestions, and new ideas.
Student Experience and Engagement expects students to:
Actively participate in programs offered by SEE, as well as SGA, GBB, McAC, student clubs and organizations, and other campus initiatives.
Be respectful of people's identities, experiences, and perspectives.
Utilize campus resources and seek support from Student Experience and Engagement as student leaders and when planning programs and events.
Be open to new perspectives and experiences. Challenge one's self to stretch, learn and grow.
Reflect on experiences and bring new ideas and suggestions to Student Experience and Engagement.
Be familiar with and follow Barnard College, Student Experience and Engagement, and Student Government policies and procedures.
Meet the Student Experience and Engagement Team
Image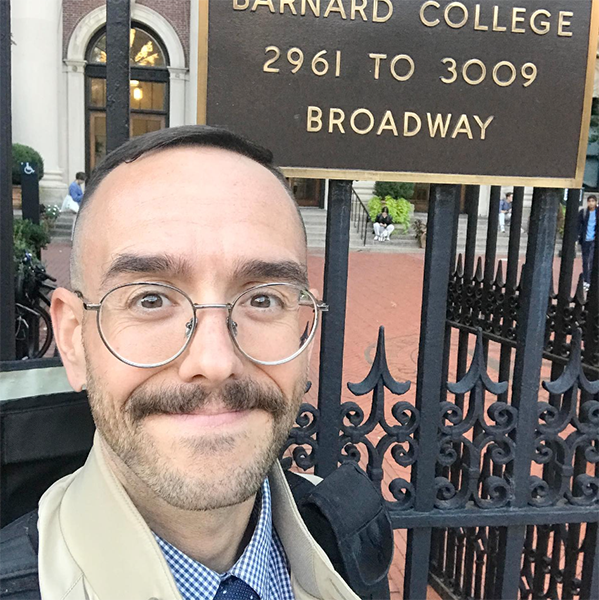 Catlin Michael Wojtkowski (he/him)
Director, Student Experience & Engagement Department
cwojtkow@barnard.edu 
212-854-2096
As the Director, Catlin Michael oversees Student Experience and Engagement ensuring that the Department is successfully meeting its mission, vision and learning outcomes. Catlin Michael advises Barnard's Student Government Association and is temporarily advising, supervising or supporting the work of the Governing Board at Barnard (GBB), the McIntosh Activities Council (McAC), and recognized student groups. Catlin Michael has been at Barnard College since October 2021. He brings over 10 years of experience working in higher education including previous employment at the Fashion Institute of Technology (FIT), the University of Illinois Chicago (UIC), Loyola University Chicago, and the Maryland Institute College of Art (MICA). Catlin Michal received a masters degree in Higher Education Administration and Student Development Theory from Michigan State University, and a bachelors degree in Cinema and Digital Arts from Point Park University. Outside of work, Catlin Michael is an avid bike commuter and alternative transportation advocate. He lives in Bed Stuy, Brooklyn and loves taking advantage of New York's vibrant food and music scene.
 
Image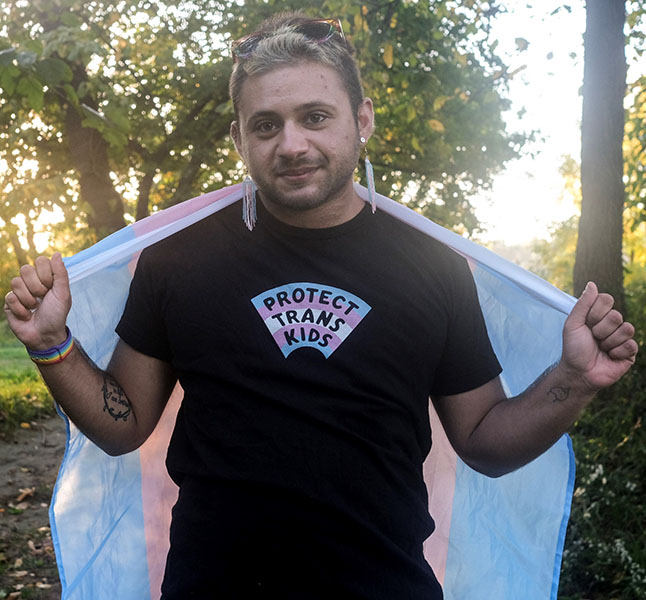 Dylan Kapit (they/them)
Program Coordinator, LGBTQ+ Outreach 
dkapit@barnard.edu 
212-854-2096
Dylan Kapit (they/them, '16) is the inaugural Program Coordinator for LGBTQ+ Outreach at Barnard College, where they work to meet the needs of LGBTQ+ students through programming, providing competency training to faculty, staff, and administrators around the best practices for supporting LGBTQ+ students, and serving as a resource for all members of the LGBTQ+ Barnard community. They are also currently a doctoral student in Special Education and Equity and Justice Scholar at the School of Education at the University of Pittsburgh, where their doctoral work focuses on creating a queer and trans-inclusive, autistic-focused sex education curriculum. In addition to the work they do on campus and in school, Dylan presents at national conferences, such as the National Sex Ed conference, consults for national organizations such as GLSEN, and leads professional development for educators across the country. In their very little free time, they enjoy going to Broadway shows, doing Peloton rides, snuggling with their cat, and frequenting the same restaurants for brunch.

 
Image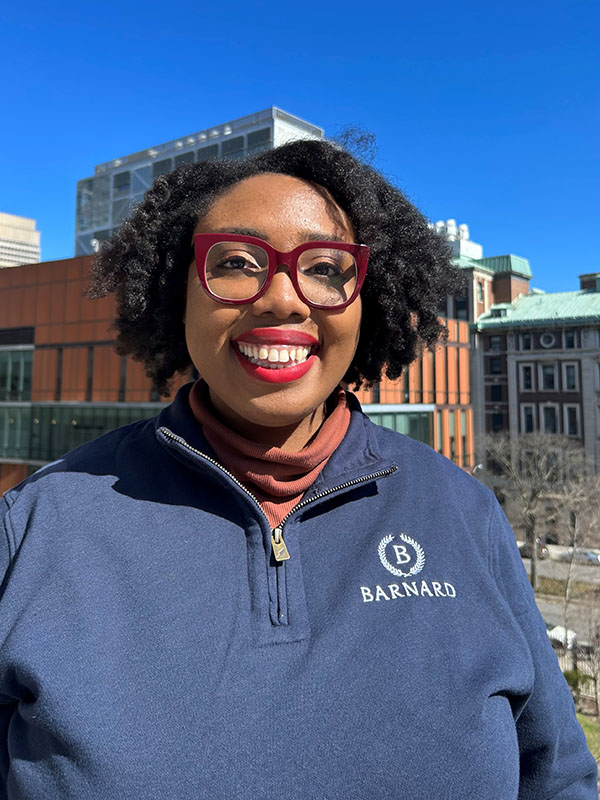 Leticia Lynch 
Program Coordinator, NSOP & Campus-Wide Programs
llynch@barnard.edu 
212-854-2096
As the Program Coordinator for NSOP & Campus-Wide Programming, Leticia coordinates Barnard's Fall and Spring New Student Orientation Program (NSOP) with the NSOP team and other student support departments on campus. She also works closely with the McIntosh Activities Council (McAC) as an advisor to several committees to help them create fun events and execute campus-wide traditions. Leticia started at Barnard in June 2022 after graduating from New York University with her masters in Higher Education & Student Affairs. Navigating college as a first-generation college student sparked Leticia's passion for new student programs and campus-wide initiatives to allow students explore their passions both inside and outside of the classroom. When she's not in SEE, you can find her enjoying a Broadway show, taking a trip to the beach, or spending hours on TikTok!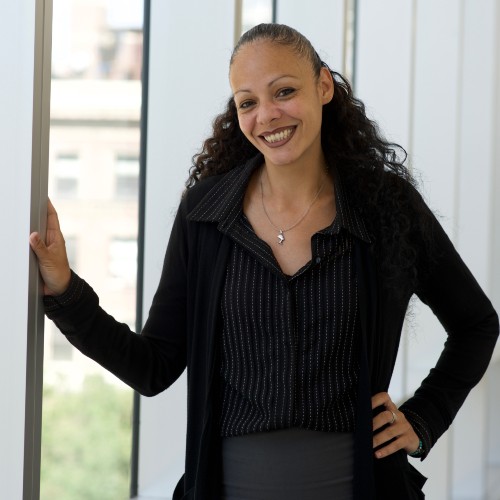 Yasmin Neil
Assistant to the Student Experience & Engagement Department
yneil@barnard.edu
212-854-3095
As the Assistant to the SEE Department, Yasmin's main focus is to ensure that she provides the SEE Team with the assistance they are in need. Having worked in a post-secondary school for about 12 years, she brings strong team leadership and will implement team values while emphasizing versatility and competence. Born in Puerto Rico, raised in New York City (in Alphabet City, also known as the East Village), and lived in Jersey City, NJ, for 14 years. She knew she had to come back to New York City to continue to strive for the best in her career and to pursue her bachelor's degree in Organizational Leadership. 
Student Employees
Office Assistants
Clara Barnstone '23
Carina Layfield '23
Arianna Suarez '26
Nina Marquard '26
Angelic Molos '25
Vianny Mondragon '26
Gabriela Quintero '24
Glicker-Milstein Theatre Student Technicians
Fiona Bird '25
Olivia Delgado '25
Mia Flowers '23
Jules Gross '24
Eliza Heath '25
Keala Henry '26
Jeongin Kim '25
Sophia Ling '26
Ananya Malhorta '25
Miranda Paiz '25
Anastasia Pan '23
Meher Sarna '25
Maya Shore '25
Sophie Simons '25
Cas Sommers '23