Meet the Staff: Aydan Shahdadpuri
Image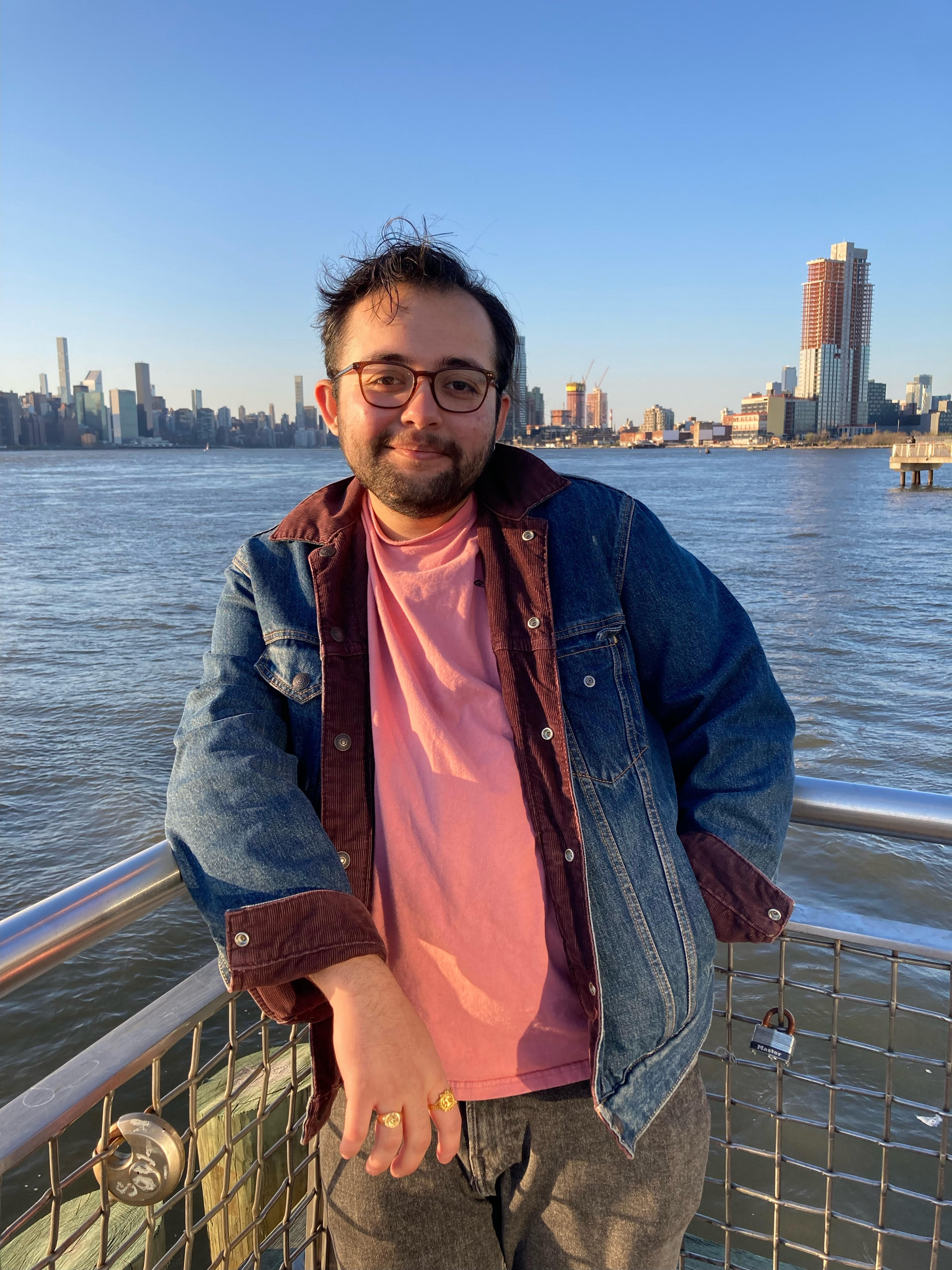 Aydan Shahdapuri '20
Graduate Admissions Assistant
ashahdad@barnard.edu
Aydan is a proud Barnard alum (Class of 2020), and came to the College as an international student from Singapore. They were a Barnard Student Admissions Representative throughout their time as an undergraduate, served as a Barnard Admissions Alumnae Representative interviewing prospective applicants, and worked full-time in graduate admissions outside of Barnard. They are currently a PhD student at the University of Chicago studying early modern English literature. They are also a dramaturg of classical and new work.
Aydan uses they/them or he/him pronouns.
Fun Facts
Why did you choose to work at Barnard?
As an alum, Barnard has always been a really important place to me; I love to Barnard community, and the passion, curiosity, and care that permeate the campus. Coming to Barnard felt like I entered a space of real self-authorship and a world of possibilities for myself, and getting to introduce that to future generations of prospective students is delightful.
What is your favorite book?
This is a very hard question! I'll have to say Kiss of the Spider Woman by Manuel Puig.
What is your favorite thing to do in NYC?
Sitting around at a neighborhood coffee shop or bookstore (or even one of the best kinds of places, a combination coffee shop--bookstore) and just spending the day reading or catching up with friends. I used to live in Bushwick before moving to Chicago for grad school so I am especially partial to Dweebs and Molasses, if you ever want recs!
What is your favorite place on campus?
I have many a fond memory in my junior year dorm kitchen in Sulz Tower, which had this gorgeous view of the Hudson River and the real sense of an oasis in the middle of it all. I also have a very special place in my heart for the fourth floor of Barnard Hall, aka the English department, where I often found myself sitting around waiting for my favorite professors' office hours, bonding with everyone else waiting there and talking about anything under the sun.
What is a random fun fact about yourself?
I'm a doting cat dad to two adorable angels, Billy and Penny :)