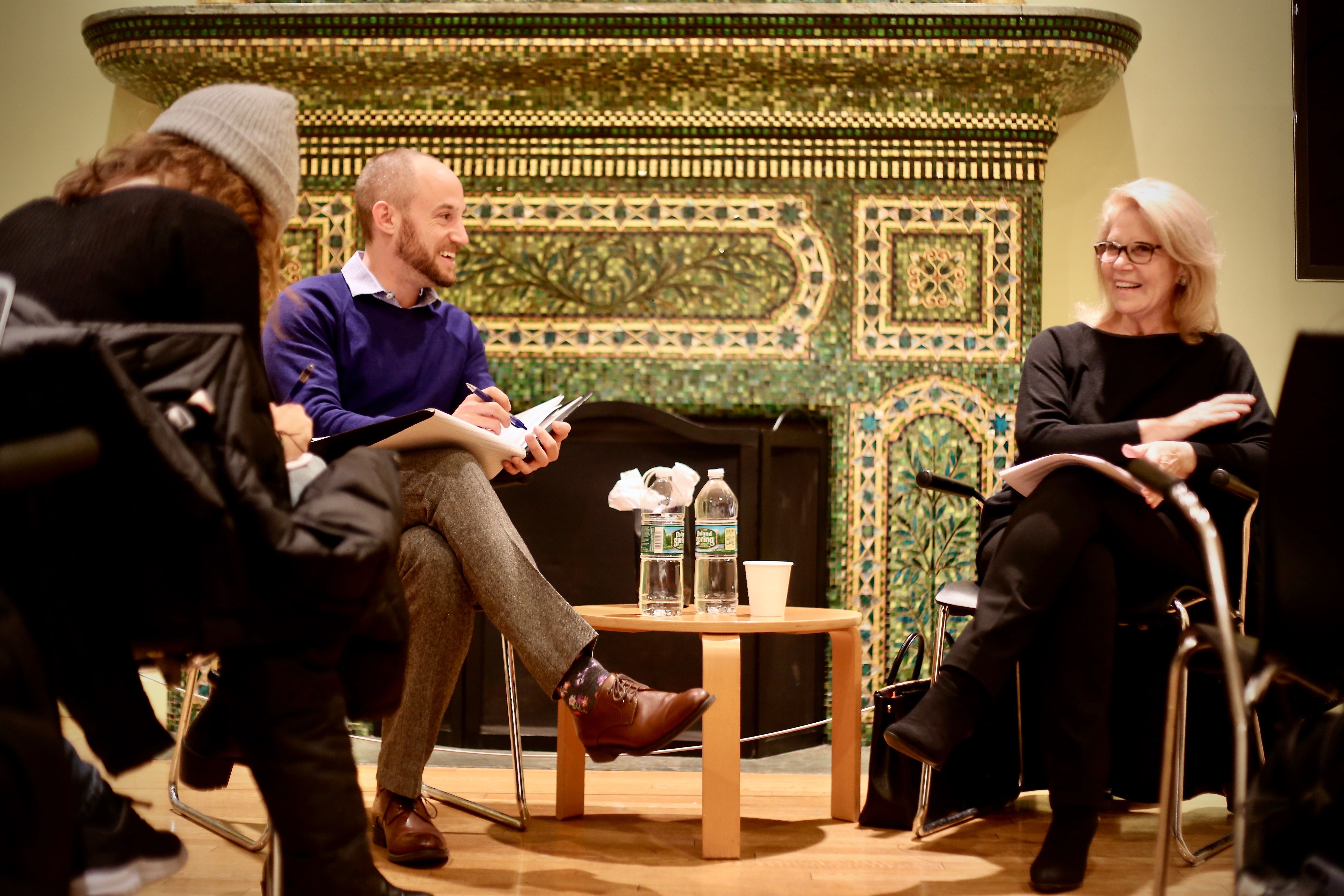 Explore Many Trajectories
Career Insights programming happens throughout each semester, connecting guest alumnae and friends of the College. Students gain perspectives on careers, the transferable skills gained in particular majors, and the value of networking and learning from Barnard alumnae. The ambition is especially to feature topics and themes that often escape dominant narratives about careers, and highlight the diversity of alumnae pursuing academic, corporate, nonprofit, artistic, and governmental trajectories. Past programming has included:
Careers in Theatre (pictured) with Producer Daryl Roth
Pharmaceuticals & the Future of Biotech
Visible and Invisible Disabilities on the Job Market & in the Workplace
Careers in Art Museums (at the Whitney Museum of American Art)
Recent Major-Based Career Insights events: Clinical Psychology, History, Urban Studies
Beyond Barnard welcomes recommendations for upcoming Career Insights Programs. Questions? Email beyondbarnard@barnard.edu.