On Friday afternoons, I would often sit on my bed that faced Barnard's Quad and call my grandmother Magda. 
"Jenna!" she'd say. "How are you?"
When I asked her how she was, she'd reply, "I am good, thank God!" 
Her Hungarian accent rang on the "o" in "God." She was 95 years old and suffered from dementia, but her spirit and humor traveled clearly through the phone. I'd tell her about some of my writing classes and ask what she was up to. Sometimes she was listening to Jeopardy! in the background, or I could hear the ring of her hearing aids that we could never seem to fix. She was quiet with others. When we talked, her presence felt full; we had a certain energy together.
During holiday breaks, she would often ask about my classes. As an underclassman, I took a lot of computer science courses, which was a bridge to hearing about my grandmother's love of math in high school. When I struggled through some of my Java courses, I admired her love for arithmetic and wondered what she might have studied in college. Her education was cut short after high school, as antisemitism rose in Hungary and my grandmother and her family were placed in ghettos. On the train ride home to New Jersey to greet her during holiday breaks, I was reminded of the memories she shared with me about the train rides she took to her high school in Szombathely, Hungary.
On another call, as a result of her dementia, she asked where I was and where I went to college. I reminded her that I was not too far, in New York City at Barnard and Columbia. She beamed. Every time I reminded her was almost like the moment I got into college and called my family and friends.
"Columbia, you meet Jewish people there?" she asked. I assured her I found a Jewish community, and she sighed with relief.
My junior year, I studied abroad and called her from Europe. I told her about the bicycles in the Netherlands. It was harder to call her when we traveled to Berlin. I did not want to constantly remind her, because of her dementia, that I was in Germany. She had visited Germany once for a formal apology from the German government. My mom and I spoke about the tense feelings I had about being there while I rode the bus across the city to a park and beer garden. 
"It's so strange to hear the German," my mom said. Berlin felt like a blur of Holocaust memorials, with gold stones marking where Jews and targeted groups were persecuted by Nazis throughout the city. My grandmother told me stories about the "nicer" Nazi officer calling officials in Berlin with updates from their concentration camp in Allendorf. She was forced to work in a factory. I thought about the bombs she helped build for officers in Berlin often as I rode the U-Bahn trains and walked through the streets.
I was hesitant to visit Auschwitz when our program traveled to Poland for two weeks. Both of my grandparents' mothers were killed in Auschwitz, and I hoped to honor their memories and lives through my visit. I said kaddish, the Jewish prayer for mourning, in their honor and memory when I was there. As I walked by the remains of the gas chambers in Auschwitz II-Birkenau, I spoke to my great-grandmothers as one might at a gravestone. I told them about our lives and the family my grandparents built. Speaking to them in the place that attempted to ensure that our family would not exist felt like a small act of resistance and honor to their memories.
The weekend after we visited Auschwitz, I felt comforted by the sounds of my grandparents' voices on the phone with my mom. I thought of them often throughout my time abroad and with their old age, I hoped all would be OK by the time I returned.
I arrived home in time for Thanksgiving and the holidays, carrying the histories of my great-grandmothers and the presence that I felt with them in Auschwitz. I was relieved that my grandparents had remained healthy and stable throughout my time abroad. My eyes settled into their red patterned carpet in the living room as I walked to greet them in their TV room. 
I hugged my grandmother tightly, her small 4-foot-8-inch body wrapped around my short 5-foot stature. My grandfather cried with my hands in his, taking in the reality that I had been back to where both his mother, Margit, and my grandmother's mother, Lenke, were killed. I stood facing my grandfather, the two of us holding this emotional moment together.
My grandmother and I ate challah French toast in pajamas for her evening snack after a long day with our family exchanging Christmas and Hanukkah presents. We rode together in the back of my mom's car, looking out the windows and chatting. She always asked about school and what I was studying. Sometimes my grandfather joked that I studied "men" because he knew I was a gender studies major. My grandmother asked how much time I had left in college; I told her I was a junior, and she was proud of how far I'd come.
This year, there was no graduation phone call; instead, my housemates created space with me a few months ago to remember her life of 96 years. When I miss our phone calls, I listen to the voice recordings I have of our time together and scroll through the "grandma" folder of photos on my phone. At a small graduation gathering with my housemates and our parents, my mom and I shared stories about my grandmother. I thought of her as Barnard presented a Medal of Distinction to Holocaust survivor and physicist Myriam Sarachik '54. My memories with my grandmother will continue to travel with me throughout my life.
    
How am I doing post-graduation? I am good, thank God! As my grandmother would say.
— JENNA ZUCKER '21
Jenna Zucker '21, a 2021 Rennert Prize in Jewish Studies winner, is currently working on a full-length book about their relationship with their grandmother. In the fall, as an Avodah Justice Fellow, they will work with Holocaust survivors and older adults at the Dorot Foundation on Manhattan's Upper West Side.
 
Meet Jenna and their grandmother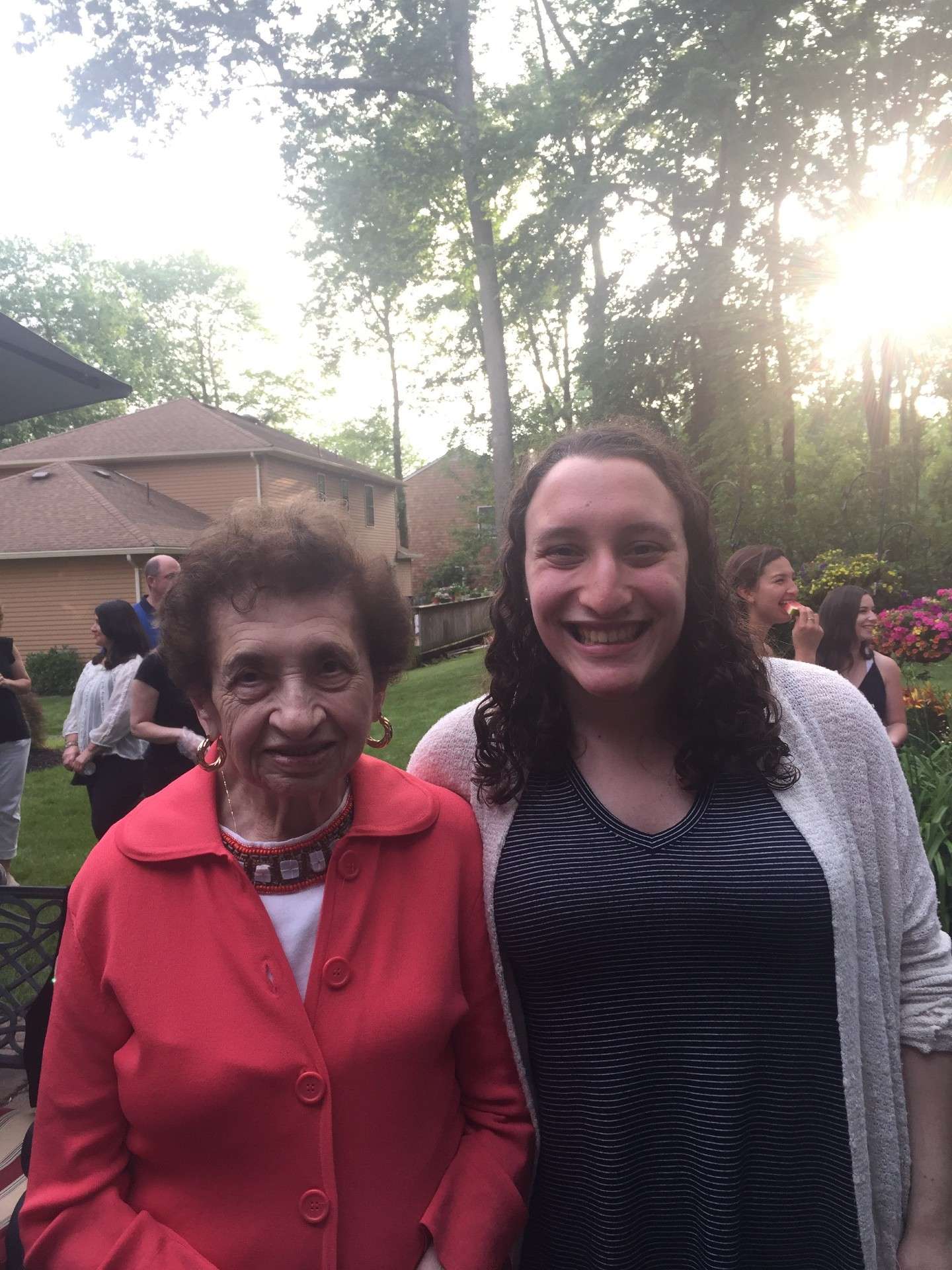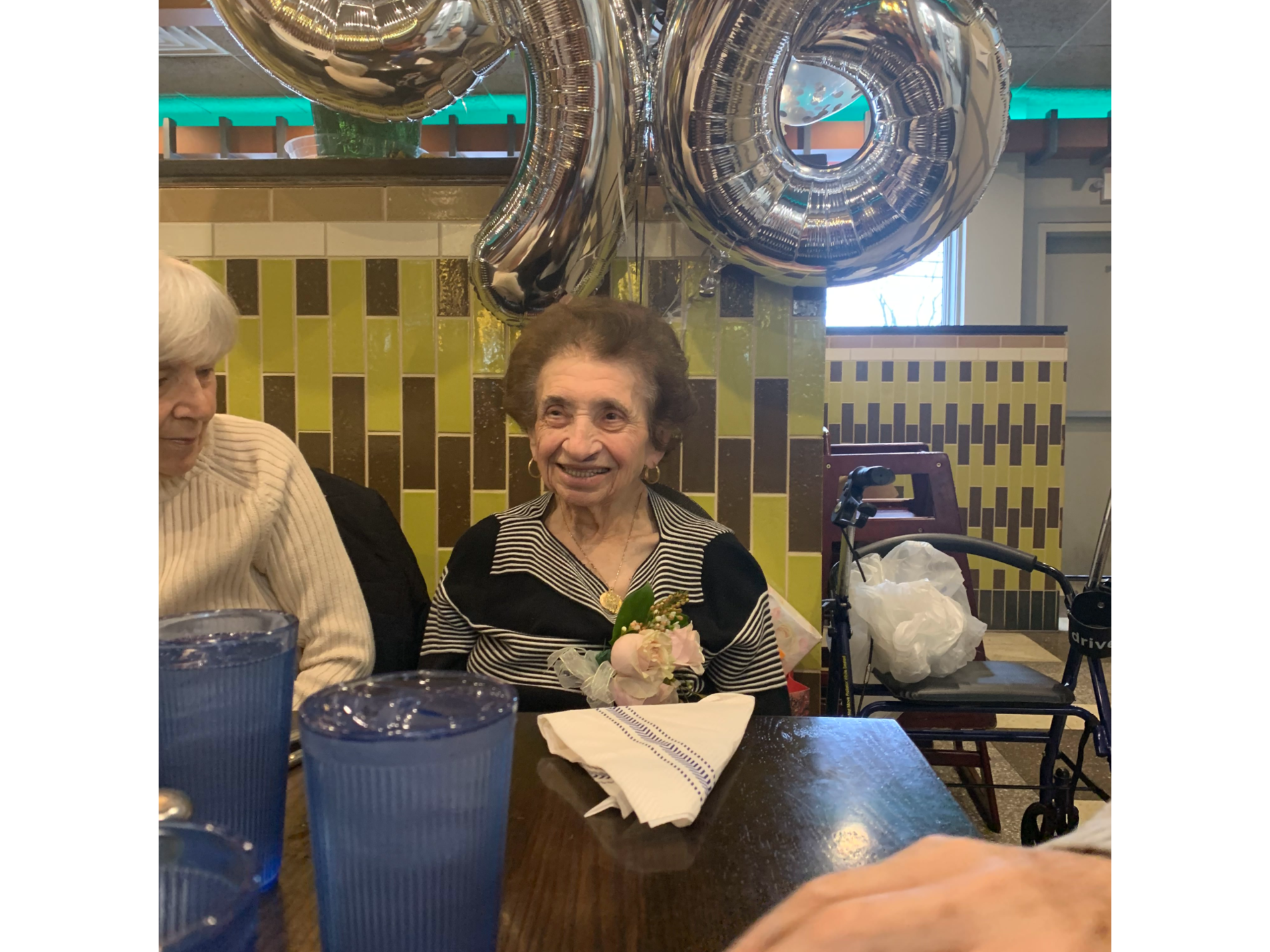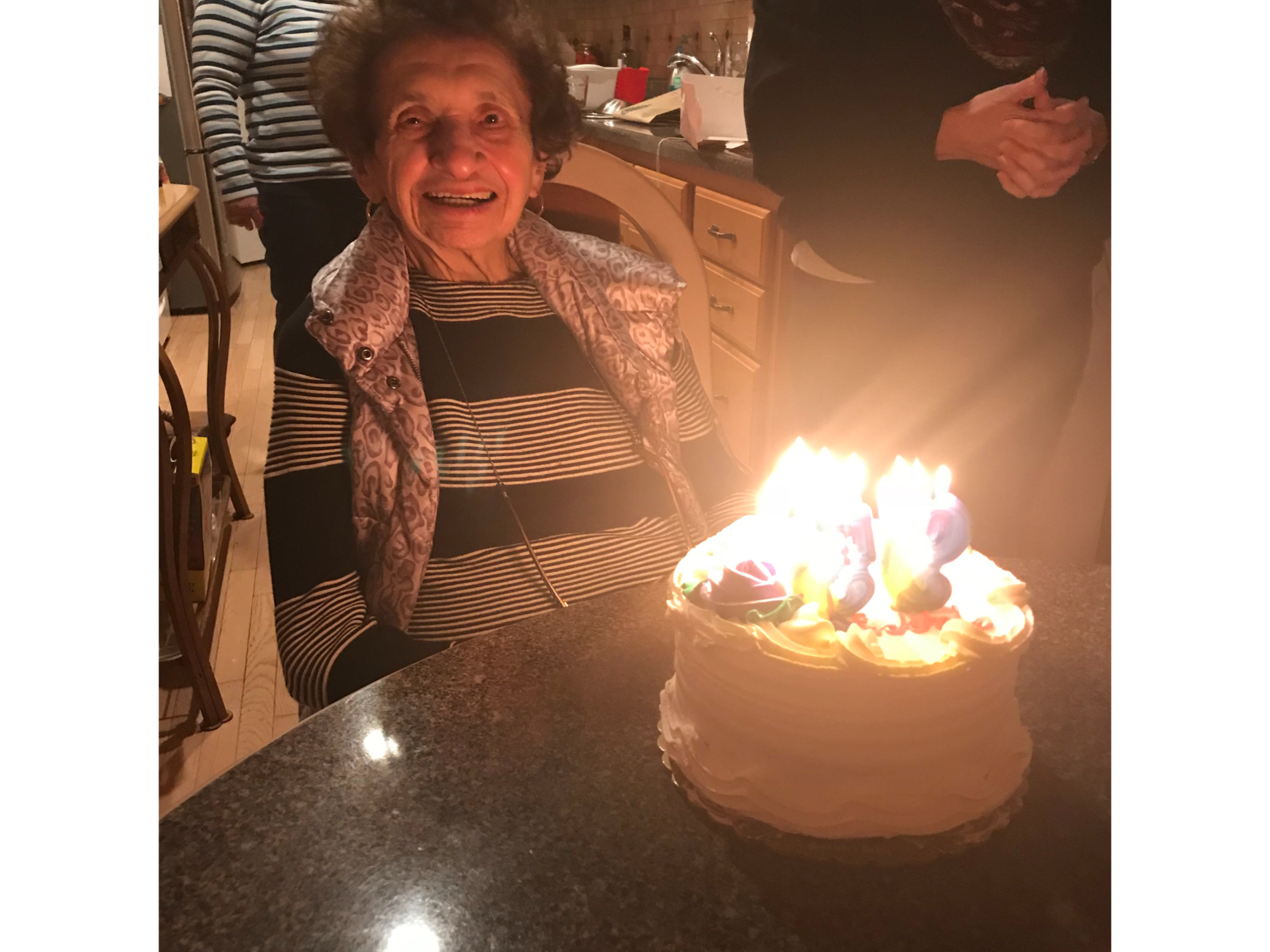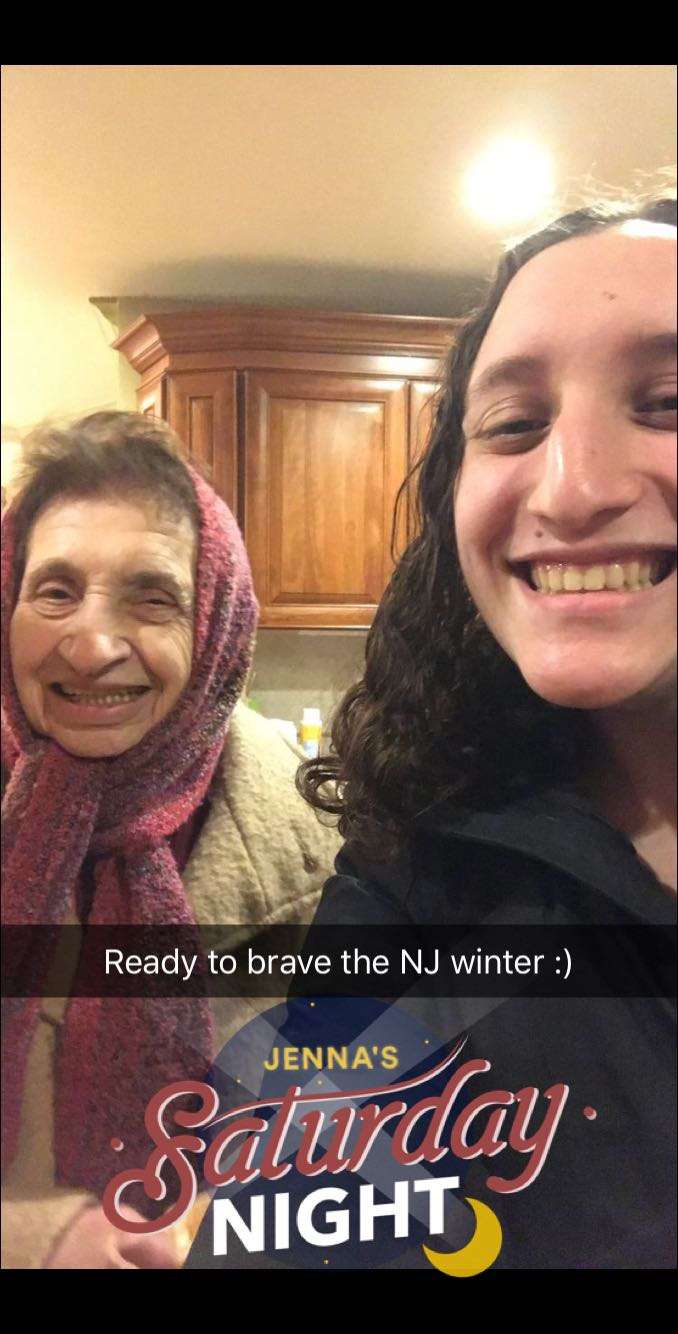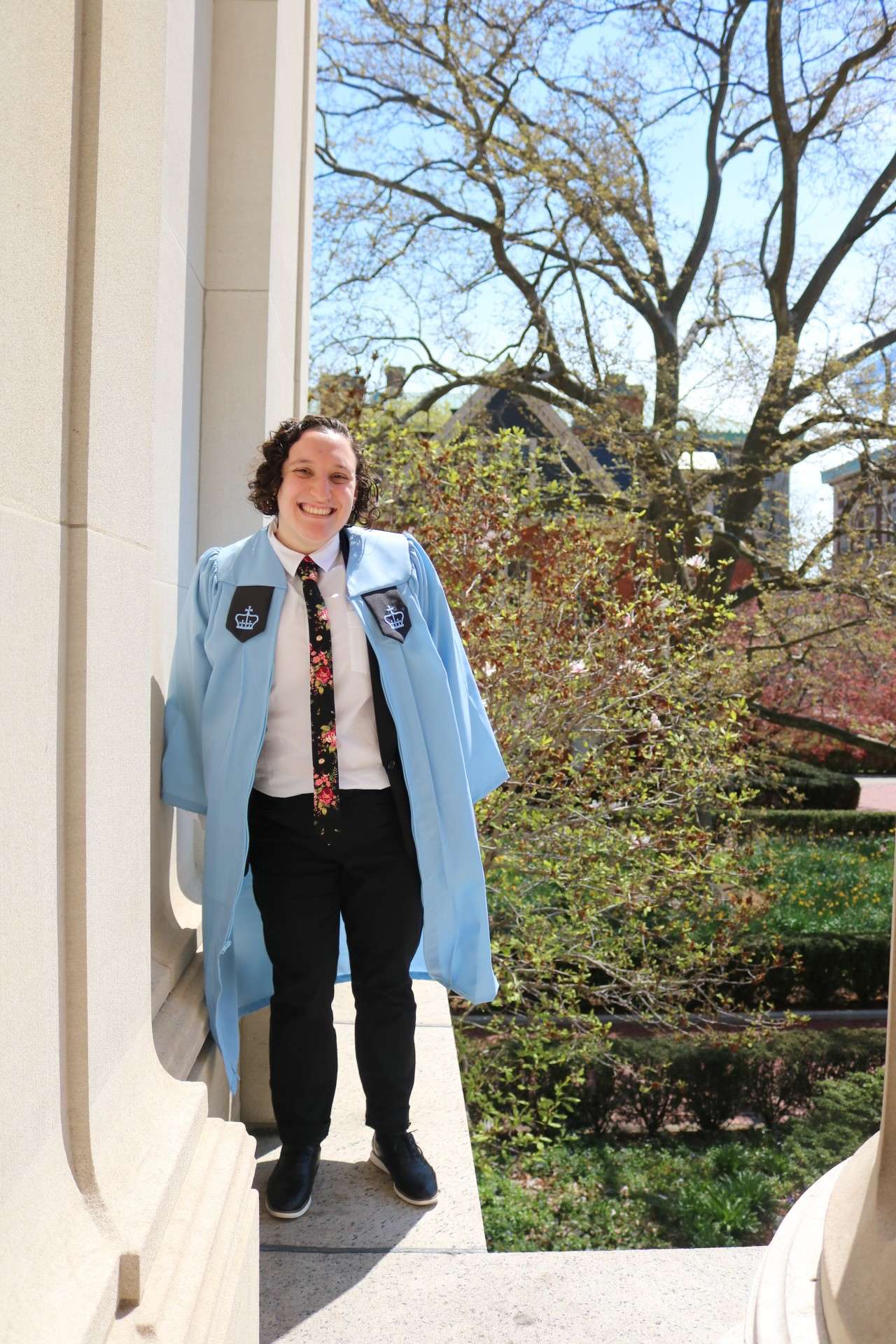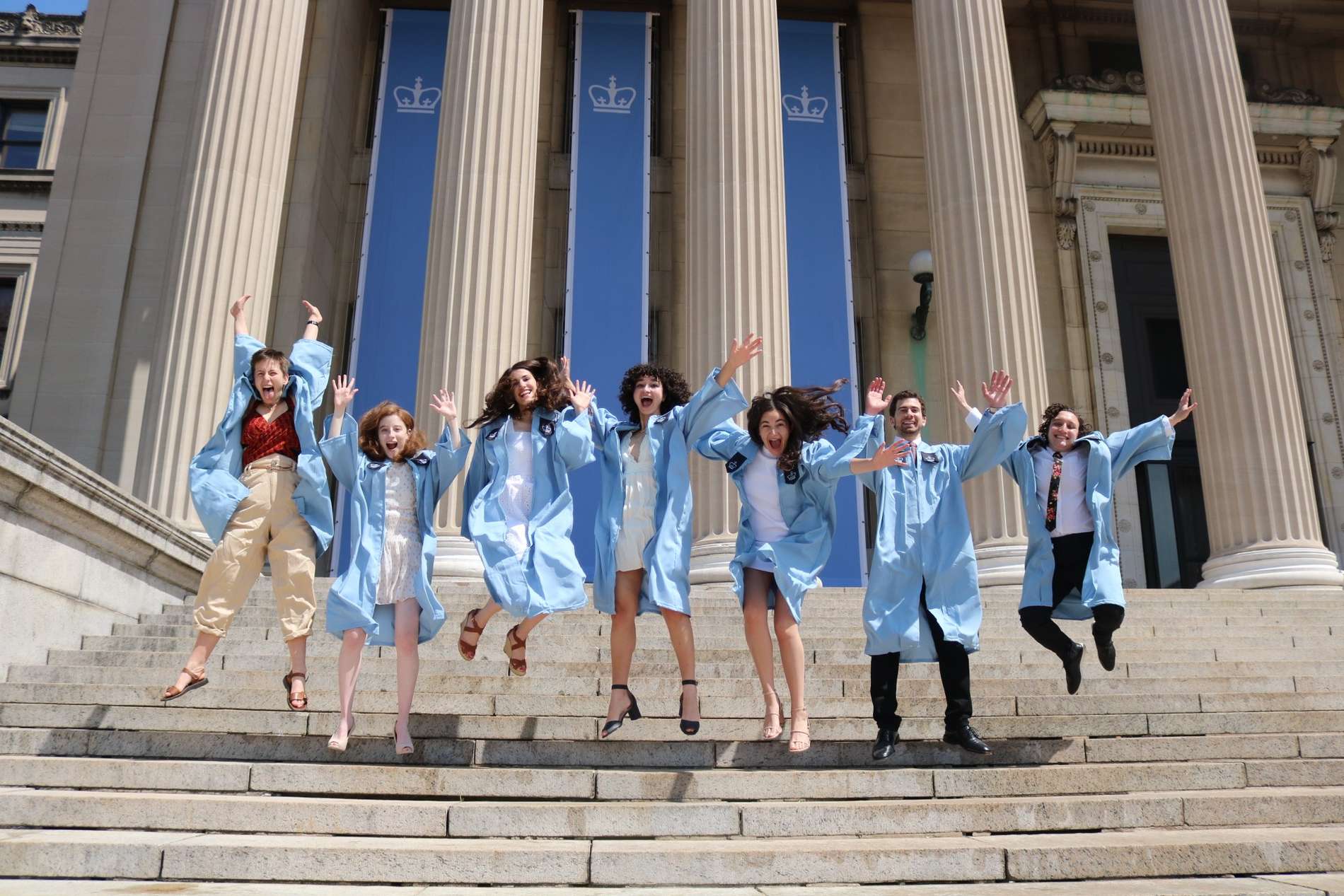 Jenna and their grandmother after they graduated from high school
Celebrating Grandma Magda's 96th birthday.
Another birthday celebration with Grandma.
Celebrating with graduates on Columbia's Low Library steps.