Image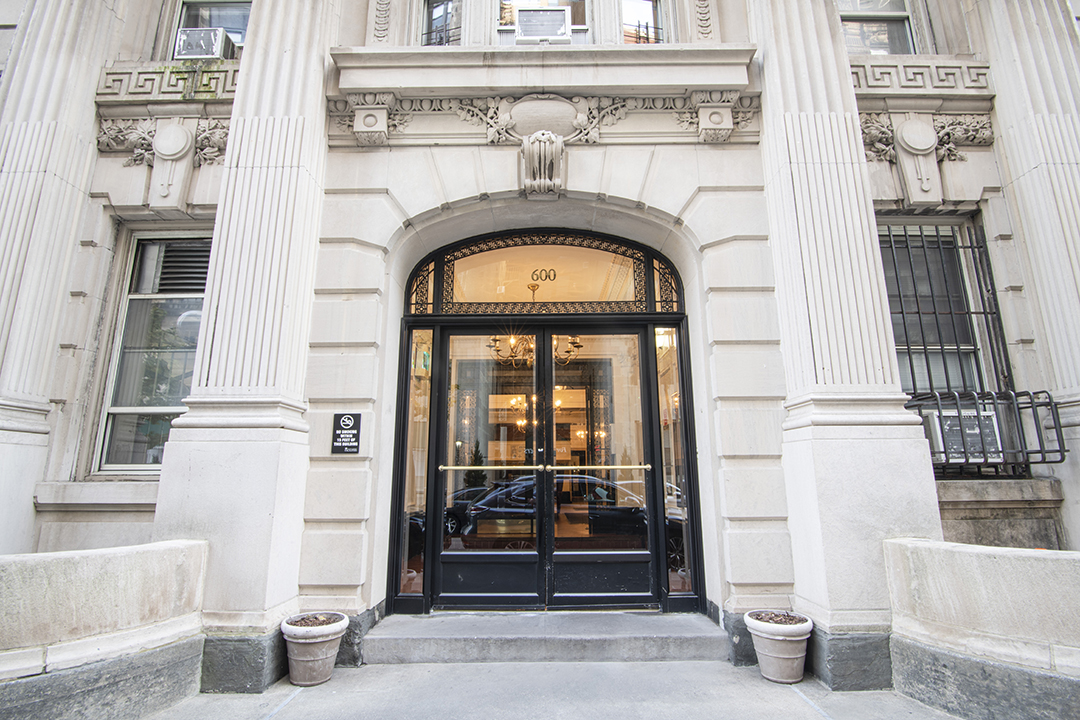 For the 2020-21 academic year, a limited number of approved Barnard students will be living in Columbia University's 600 W 113th Street residence hall.
Students must wear face coverings at all times within the building except for when they are in their assigned bedroom.
Students must scan their ID card at the Front Desk each time they enter the building.
Visitors are not permitted. This includes students who may be assigned to other Columbia residence halls.

Barnard Community Safety is also available for emergency assistance 24 hours a day at 212-854-6666.
The laundry room is in the basement level and machines may be used free of charge.
Residents must wear face coverings and maintain 6 feet of physical distance while in laundry rooms.
More information is available at https://housing.columbia.edu/content/laundry.
Packages only may be sent directly to 113th Street. Packages should be addressed as follows:
Your Full Name
600 W 113th St #RoomNumber
New York, NY 10025
Note: students will need to ask for their packages at the Package Room in the 113th Street lobby and show their Student ID.
All other mail should be addressed to your Altschul Mailbox in the Student Mail Room. For more information, visit https://barnard.edu/reslife/services/mail-and-packages. Mail will be delivered from the Student Mail Room to 113th Street by Barnard staff.