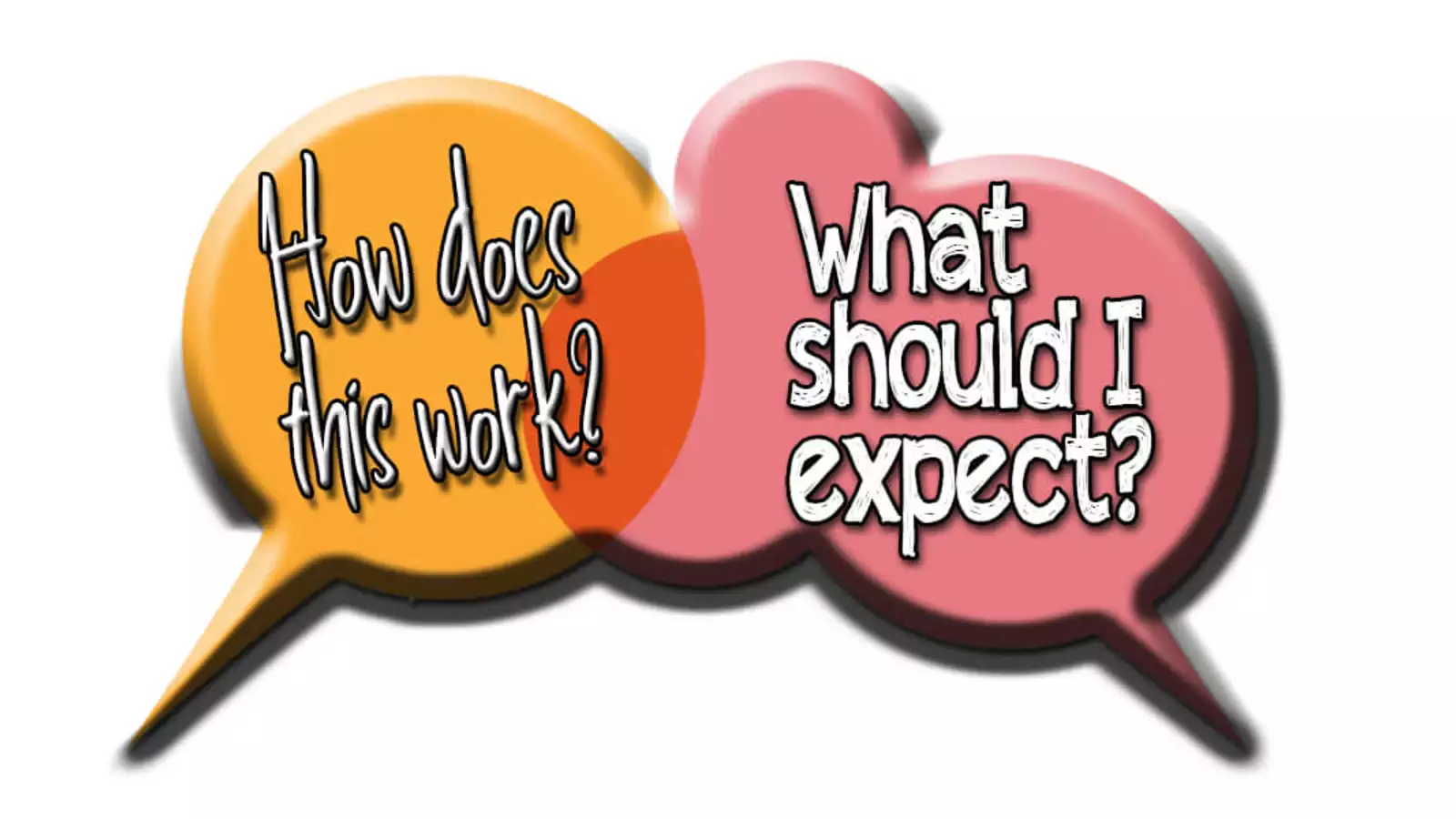 About Counseling
This section features a general overview of the counseling process, how it can be helpful to you, and how to get started at the Furman Counseling Center.  By using the links below, you can click ahead to specific information about policies, procedures, and our office hours and location.
Before going on to describe the counseling process, it is worth noting that individual counseling is just one of the services that the Counseling Center provides.  For a listing of all our services, click here.
Concerns, questions, choices, and changes are part of life, and in many cases, we can work through them ourselves, or with the help of friends or family. Other times, however, a personal concern can feel too private, complicated, or overwhelming to share with a friend -- or friends and family themselves may be part of the concern. In these instances, a counseling professional can provide a safe, neutral, confidential setting in which to explore your feelings and thoughts, examine your options, weigh alternatives, and move toward your own goals.
You can expect your counselor to be someone who is interested in listening to your concerns, and who will assist you in understanding them better so that you can deal with them more effectively. Your counselor will ask you some pertinent questions about your background and previous experiences, and will help you clarify your own goals for the therapeutic process. If you are experiencing any troublesome symptoms, your counselor can discuss appropriate treatment options with you. If you and your counselor decide to consider medication as an option, we can provide a referral for a medication evaluation with one of our own staff psychiatrists.
You can also expect the following:
It's normal to feel anxious the first time that you come for counseling. this is very common, and students usually feel more comfortable after a couple of appointments.
You will be doing most of the talking in your sessions.
In session, you can talk about whatever is concerning you at the time. Your counselor is willing to openly discuss whatever is troubling you, and you don't need to worry about starting at the "right place".
Remember that change takes time and counseling is not a "quick fix" for your problems. Your counselor will help you explore your feelings and thoughts, examine your options, weigh alternatives, and move toward goals that you set for yourself - but she/he will not, for the most part, tell you what to do.
Students come to counseling for many different reasons. Counseling may be of help to you if you feel concerned about...
Problems with relationships
Where you are going with your life
Feeling depressed or sad
Problems with school or studying
Family problems
Issues or questions related to sexuality
Feeling stressed-out
Needing support for your coming-out process
Eating too much or too little
Feeling out of control
Something you've never told anyone, but wished you could
Feeling alone
Not being assertive enough
Feeling anxious, or having panic attacks
Wishing that you were more comfortable socially
Worrying about your appearance or your weight
Drinking or using drugs
Not feeling good about yourself
Habits or behaviors that you feel compelled to do
Transgender and gender expansive students seeking letter of support
It's also okay if you aren't exactly sure what the problem is - we can help you talk about that, too.
It's easy to begin working with a counselor. Appointments may be made either by coming to the Counseling Center office, or by calling (212) 854-2092.
The first step is a phone screening with one of our counselors who will ask you questions about you and your concerns. If you feel your concerns are urgent please let us know right away. After the initial phone screening you may be scheduled for an in person appointment.We will arrange a first consultation for you at a time that fits your schedule. We always try to accommodate requests for appointments as quickly as possible, and are usually able to give students an appointment within a week of their request. At the time of your first session, you will be asked to complete some paperwork, after which you will visit with a counselor for about 30 minutes. After the consultation, you and your counselor can schedule additional appointments if you so decide. Subsequent appointments are usually 45 minutes in length. Students sometimes come to us wanting only a single session in which to ask a question, or get information.
The initial consultation provides you and your counselor with an opportunity to discuss present concerns and relevant background information. This session will also lead to a recommendation regarding further services, and a mutually-agreed upon decision as to how the Counseling Center can best help you. Referrals may be made to on-campus or off-campus services that are most appropriate to your needs.
Any undergraduate student currently enrolled at Barnard College may use our services. Counseling services are free for Barnard students who have paid the Health Services Fee (although you will need to pay for any medication that is prescribed).
What are the procedures for subsequent visits?
The Counseling Center operates according to a short-term therapy model. The average number of sessions used per year by the students who visit us is approximately 5.8. However, you and your counselor may decide that you would benefit most from longer-term therapy. We have an extensive referral network, and in these instances, we can suggest various referral options for you in the community.
Another option for continuing your progress in counseling after your individual sessions is to become a member of a counseling group. There is no outside limit on the number of group sessions that you may attend, and a group experience is, for many students, the best way to work on the issues that brought you to Counseling.
Cancellations and No-Shows
Personal commitment to counseling is important, and we encourage you to keep all appointments that you have scheduled. If you must miss a session due to an illness or an emergency, please call the Counseling Center at (212) 854-2092 to cancel the appointment as far in advance as possible. If you miss your scheduled appointment, we cannot guarantee that we will be able to continue to hold your appointment time for you.
When is the office open, and where are you located?
The Furman Counseling Center is located on the first floor of Hewitt Hall. Our office hours are from 9:00 a.m. to 5:00 p.m., Monday through Friday. We offer evening appointments between 5:00 p.m. and 7:00 p.m. Monday through Thursday, but these are available by pre-scheduled appointment only. The Counseling Center is open to students every week during the Fall and Spring academic semesters, and you must be enrolled in school to use our services.
Confidentiality is a foundational part of our work in the Counseling Center. What you talk about with your counselor in session is confidential. That means that we will not inform your parents or professors of what you discuss during sessions. If you want any of this information to be released to anyone outside the Counseling Center, you must give your written permission. Furthermore, your counseling records will never become part of your academic or administrative records at Barnard. There are limits to confidentiality having to do with risk to your safety or the safety of others.
Exceptions to confidentiality exist in the following rare circumstances:
when a counselor has a reason to believe that imminent danger of harm exists with regard to your safety or someone else's
when a counselor learns of ongoing abuse or neglect of a person under the age of 18 -- state law requires us to report this to child protection services
when a court order, issued by a judge, requires us to release records or testify in a hearing
Q: If I go to the Counseling Center, does it mean that something is really wrong with me?
A:Absolutely not! Most students experience pressures and concerns during their college years, and counseling is a resource that can help them cope and make the most of their time at Barnard. At times, students may experience acute anxiety, depression, or anger, and counseling can help students deal with these feelings as well. Some students have difficulties that require specialized therapy and/or medication, and the Counseling Center can help identify the most appropriate course of treatment and resources.
Q: I don't think my problem is very serious...can I still come to Counseling?
A: Yes! We're here to help students with all kinds of personal concerns and questions, as well as more serious emotional difficulties.
Q: Wouldn't it be better for me to be a stronger person and solve my problems by myself?
A: Recognizing that you have a problem, and taking advantage of every resource to solve it, is a sign of health, not weakness. Counseling can be a powerful tool that helps you understand yourself and your situation better, so that you can become freer and more self-sufficient.
Q: What if I get stuck with a therapist who doesn't understand me?
A: During your first contact with the Counseling Center, you are invited to share any identities or understandings that are important to you in a therapist, and we do our best to accommodate requests when schedules allow. We have a diverse staff including therapists who identify as queer, POC, multiracial, transgender, or nonbinary, and a variety of spiritual or religious practices and expertise. We are invested in getting you a good fit, because research shows you're more likely to reach your goals that way. Later on in treatment, if you feel it's a poor fit, you can either tell your therapist or speak to our staff at the front desk about next steps, ranging anywhere from leaving a comment to switching to a new provider.
Q: "I know that you can only come a certain number of times, right? What happens after that? And once you've used up your sessions, can you ever come back?"
A:Because requests for our services are high, the Counseling Center operates on a short-term model. The average number of visits per year for students who use our services is about 5.8. For some students, however, it's helpful to continue working for a longer period of time. There are a couple of options in these instances: one is to continue in long-term counseling at Barnard by joining a group, and the other is to receive a referral to an individual therapist in the community. We have an extensive referral network made up of therapists in Manhattan with whose work we are familiar, and many of them have sliding fee schedules (meaning that their fees are based on your ability to pay).
About joining a group: okay, so that's probably the last thing that you can imagine yourself doing. Believe it or not, being in a group can be an amazing experience in and of itself, and it is even the best kind of counseling for many students – it's just that most of us aren't used to the idea, so it can seem a little foreign and scary. To others of us, it might not seem so scary, but it doesn't seem like real counseling or therapy. Again, though, it is not only a setting in which people can make real progress toward their goals, it is often the best setting for many of us. (Read our page about groups for more information.)
Q: "Counseling? I've heard that the first thing that they do there is try to give you drugs."
A:Not at all. Although it is true that medication evaluation is one of the services that we offer, the great majority of students with whom we work with do not request or need this service. In counseling sessions, we work with students on all kinds of concerns -- relationships, stress, depression, problems with food, homesickness, you name it – and we believe in this collaborative process as the most important, essential part of what we do. In situations where particular symptoms are present, medication can be a helpful adjunct to this work, and when we think that that might be the case, we owe it to you to suggest it, but this is always a decision that is made in consultation with the student.
By the way, you might be wondering exactly what a medication evaluation is. It is simply an appointment with one of our staff psychiatrists. These appointments are by referral only. It works like this: say you are meeting with a counselor. At some point, one or both of you have the idea that medication might help with the way that you are feeling. Your counselor would then refer you to our staff psychiatrist for an evaluation, and would help you set up that appointment. During the appointment, you and the doctor would talk about your concerns and symptoms. The doctor would decide if medication were appropriate, and if so, would write you a prescription. You would then schedule follow-up sessions with the doctor so that she/he could monitor your response to the medication. Throughout this process, you would continue your sessions with your regular counselor as well.
Barnard's Mental Health Coverage
The new optional Barnard Student Health Insurance Plan is effective on August 22nd, 2023 and terminates on August 21st, 2024.
The benefits outlined below require a referral from Furman Counseling Staff.
Out of Pocket Maximum in network is $9,100 per Policy Year
There is no maximum expense for out-of network treatments
Deductibles: $300 In-network non office visits, $500 for Out of network
Inpatient: 80/20 In-network, 60/40 for Out of network
Outpatient: Requires $40 co-pay for In-network not subject to deductible, 30/70 Out of network
For Alcohol Abuse & Chemical Dependency
Inpatient: 80/20 In-network, 60/40 Out of network
Outpatient: Requires $40 co-pay for In-network not subject to deductible, 70/30 Out of network. (20 visits may be used for family counseling)
USING YOUR AETNA STUDENT HEALTH INSURANCE
FOR THERAPY/MEDICATION MANAGEMENT OUTSIDE BARNARD
You need a referral from the Furman Counseling Center Staff recommending you to a therapist or psychiatrist in the community in order for the insurance to work. They will provide you with the treatment provider's information. They will also go on-line and register this referral with Aetna Student Health.
 Most mental health practitioners prefer you to pay at time of service, and then submit to your insurance for reimbursement.  A few providers will agree to wait for the insurance payment.
To access your coverage, simply send the bill, along with your identifying information (name, SSN, mailing address, copy of student ID) to:
Aetna Student Health
P.O. Box 981106
El Paso, TX  79998
 Students who are covered under the Aetna policy and their parents insurance should always inform the provider that the Aetna Student Health policy is primary.
USING YOUR INSURANCE FOR MEDICATIONS
Prior Authorization may be required for certain Prescription Drugs and some medications may not be covered under this Plan. For assistance and a complete list of excluded medications, or drugs requiring prior authorization, please contact Aetna Pharmacy Management at (888) RX-AETNA 
For covered medications, drug prescriptions:  80% for generic, 65% for brand formulary, and 50% for non-brand formulary.
For more information regarding your Student Health Insurance benefits please read your Student Insurance Handbook or go to website for online services: www.barnard.edu/primarycare/insurance
Claims Administered by:
Aetna Student Health
PO Box 981106
El Paso, TX  79990
800-437-6448
www.aetnastudent.com/barnard
            __________________________________________________________________
IF YOU OPTED OUT OF THE STUDENT HEALTH AETNA PLAN
Here's some guidelines to help you find out your family/parent's insurance coverage.
N.B.  Getting your money back from the insurance company will take organization and persistence.  Make an "Insurance" file now to keep copies of all documentation.
Call the number on your insurance card.  Ask them the following questions: 
A: Do I have outpatient mental health coverage? 
B:  What is the coverage for in-network providers[1]?
C:  What is the coverage for non preferred providers?
D:  What is the yearly maximum benefit ( # of visits/$ amount)?
E.   Is there a deductible (amount you pay before insurance kicks in)?
2. If you have mental health coverage, and want to use your in-network benefit, obtain a list of providers for NYC, and bring it to your next appointment. We will pass the list around our staff so they can identify people they recommend.
3. For most therapists or psychiatrists who are out-of-network, you will need to pay them each month, then apply for your reimbursement.
4. You need to send their bill and possibly a claim form to your family insurance.  (Check if they require a claim form which you may be able to get off the internet.) 
[1] "In-network providers" refers to therapists/psychiatrists who have contracted with your insurance company to work for a set hourly fee.  A co-pay is usually a set amount you pay per session.  Partial payment means that you will pay a certain percentage of that provider's fee.  "Out-of-network providers" refers to people not under contract with your insurance.
Partnership Agreement
Students Can Expect to:
Short-term psychotherapy, crisis management, psychopharmacology and drop in hours to address psychological needs.
Referrals to NYC mental health professionals for long-term treatment needs
Competent staff trained to meet the highest standards of clinical care
Respect for diversity, and an understanding of the impact of societal stereotyping and oppression on psychological development and well-being
Strict adherence to NY State confidentiality laws pertaining to Health Records.
Students Are Expected To:
Participate with us in creating a treatment plan.
Attend appointments or cancel at least 24-hrs in advance.
Talk as honestly as possible about their experiences and concerns.
Give us feedback about how treatment is  going so that we can adjust accordingly.
Maintain other students' confidentiality—whether seen in the waiting room or encountered in one of our groups.
Rosemary Frankel Furman '58 and the Furman Counseling Center
When Rosemary Frankel Furman '58 was considering a donation to Barnard, she expressed a particular interest in counseling services. Rosemary told the poignant story of her Barnard roommate who had struggled with depression, at a time when the College had few resources to offer support in a confidential setting. Mrs. Furman also acknowledged the personal challenge of a postpartum depression, remembering vividly the angst she experienced in her own life.
She asked to see the current service facility, which at the time was housed within the health service offices. Upon reviewing the physical state of the service, she was very concerned that students who were receiving psychological counseling needed to check in at the front desk and walk through the waiting area and up the stairs, thereby identifying themselves as counseling clients. She worried that this loss of privacy would inhibit students from receiving the support some desperately needed.
It was this visit that compelled her to create the Rosemary Furman Counseling Center. She and her husband Richard together imagined a space that could offer the kind of environment which would dignify the psychological needs of Barnard students and assure them privacy.
Since its establishment in 2002, the Rosemary Frankel Furman Counseling Center has offered thousands of students a beautiful and confidential space to seek help for their psychological concerns.