Sustainable Communities in Ecuador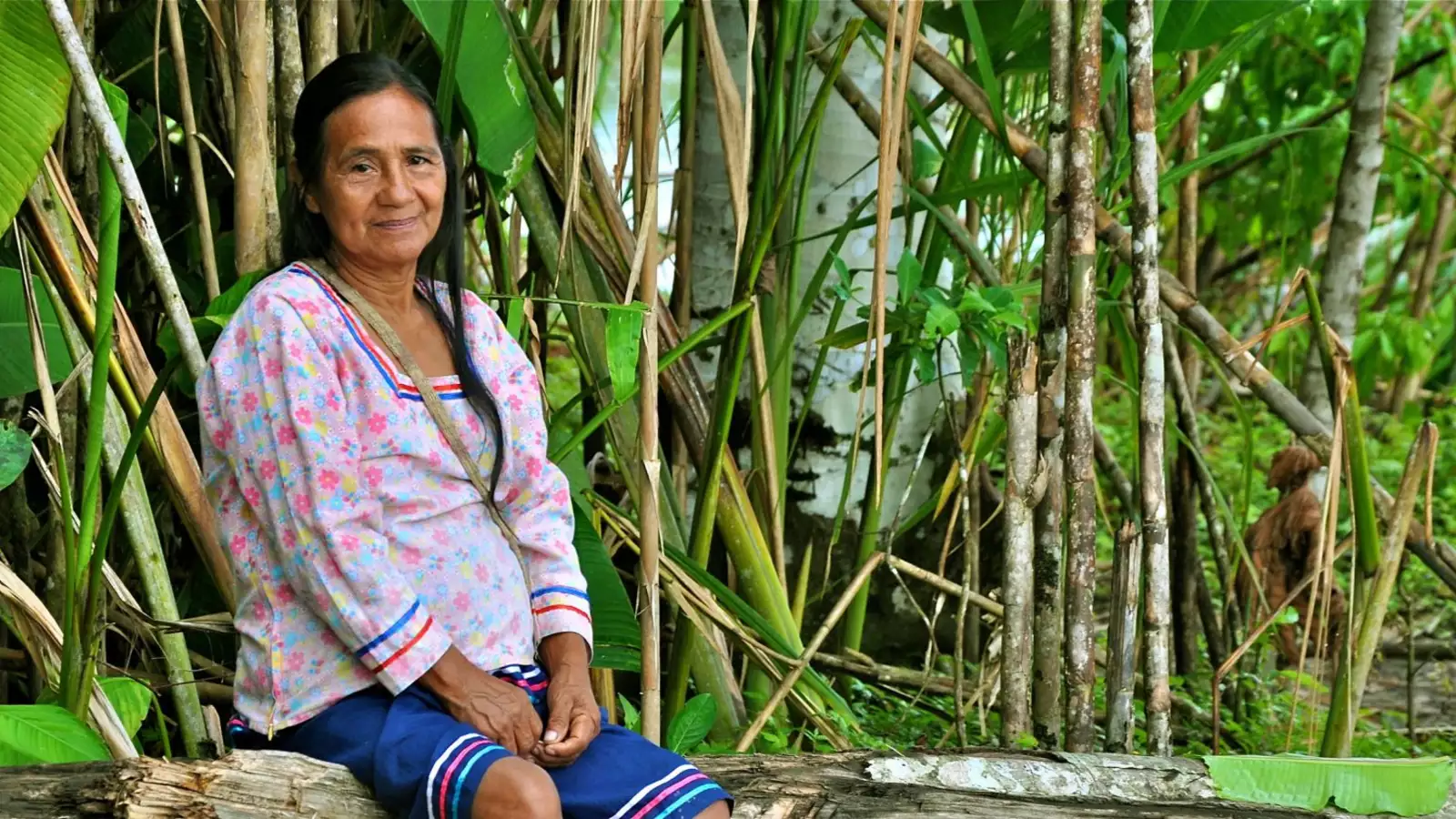 Program Basics
| | |
| --- | --- |
| Location: Quito and Papallacta, Ecuador | Dates: May 28 - June 18 |
| Faculty Director: Maria Eugenia Lozano, Dept of Spanish and Latin American Cultures | Program Length: 3 weeks |
| Language of Instruction: Spanish | Term: Summer |
| Pre-requisites: 2 semesters of Intermediate college-level Spanish or equivalent (SPAN UN2102 at Barnard/Columbia) | Credits: 3 |
| Class standing: Rising Sophomores, Juniors, or Seniors | Application Deadline extended: Rolling until March 31, 2023 |
| Enrollment: Limited to 15 students |   |
Program Description
The proposed course is designed to provide students with a unique one-to-one interaction with Spanish native speakers in the Ecuadorian Amazon Rainforest and the Andean Region of Ecuador.  Students will be living with families in most of the communities we will be visiting, maximizing the amount of contact with the target language and culture. It aims to:
1. Explore, learn and document the work some indigenous groups have been doing since the new constitution was approved back in 2008. 
2. Provide students with a service-learning opportunity working hand in hand when possible with women community leaders at the different sites. 
3. Learn about how their communities work to preserve their resources and maintain a sustainable culture. 
4. Immerse themselves in the Spanish language and culture by interacting, sharing, and living with native Spanish speakers.
5. Have student produce a focused final essay linking the key concepts from the readings and their lived experiences in the communities visited.
Academics
Class Components:
Diary Entries:  Every night students will write a diary entry reflecting on the activities done during that particular day.  Students will write about their highlights of the day ranging from interactions with people in the community we are visiting to experiences with their host families, etc.  Since we will have limited power and Internet accessibility, students will keep a notebook and write by hand their journal entries. Each diary will be at least two pages long and will reflect on the experiences while on Ecuador.

Reading Responses: Every week we will explore and learn from a particular time period in the history of Ecuador. Students will be responsible for doing the readings and we will discuss them in our morning meeting as a way to start the day.  For the Reading Responses, students will answer the Reading Response questionnaire assigned to each reading prior to the morning meeting and will be ready to discuss and participate in the meeting.

Final Essay: Based on the student's experience and interest, they will select a topic to deepen their understanding of the Ecuadorian Culture and write a 6 to 8 final paper.  Students may select a topic based on their intended major at the University (History, Architecture, Women Studies, Environmental Studies, etc.)  use their diary entries and their data collected (artifacts/ pictures/ interactions with the people in the community) to write their final paper.  The final paper is due a week after we get back from the trip.

Final Oral Presentation:  Students will present their research paper to the whole class. Date to be determined.
Participation: Students are expected to participate in every activity proposed by the instructor.  They will be on time and will be willing to learn and have a positive attitude during the duration of the trip. Students are expected to be ambassadors of the university while we are abroad.  Their behavior should match the behavior expected while at the university.
Grade Breakdown
Diary Entries                          20%
Reading Response(s)          20 %
Final Essay                             30 %
Final Oral Presentation      15%
Participation                           15 %
Total                                     100%
Application Procedures
Applications will continue to be considered through March 15, 2023.  Applications must be submitted through the Barnard program portal.  Go to the Sustainable Communities in Ecuador program page on Barnard PASSPORT and click on the Apply Now button.
Students will be notified of the results of their application within two-three weeks of application, and will be required to pay a tuition deposit at that time to hold their place in the program.
Application Timeline:
| | |
| --- | --- |
| Rolling until March 15 | Final application deadline |
| April 15 | Tuition due |
Eligibility and Application Review
General eligibility requirements for the Barnard Summer Study programs are outlined below:
The summer study classes are open to all Barnard and Columbia students as well as students from other U.S. accredited colleges or  universities.  
It is expected that students selected to participate in the course will have completed the Intermediate level of Spanish (SPAN UN2102 at Barnard/Columbia).
Individuals who have completed at least one year of college but who are not currently enrolled in school are not eligible to apply.
Completion of at least two full-time semesters of college 

Be at least 18 or older prior to beginning of summer term
Most students who are admitted have earned a G.P.A. of at least 3.0.
Be in good academic standing at your home institution.
Application Review and Notification:
A review of a student's academic records and personal statement is required to confirm admission to one of the Barnard Summer Study programs. Once an admission decision has been reached, the applicant will be notified of the decision through the Barnard study abroad portal. Only completed applications will be reviewed. If an application is missing a required component (i.e. transcript, personal statement) it will not be reviewed until the missing material is received.
Location, Accommodations, and Meals
Hotel in Quito, rural homestays, and camp lodge in the Amazon.  Most meals are included in the program fee.
Financial Information & Scholarships
| | |
| --- | --- |
| Undergraduate tuition | $6,048 |
| Program & Activities Fee | $700 |
| Administrative fee for visiting students (non-Barnard) | $150 |
PLEASE NOTE: Students will be responsible for their own airfare and personal expenses while in Ecuador. Please consult the Cost Sheet on the Sustainable Communities program page in the Barnard portal.
Scholarships:                                              
Competitive scholarships are available for Barnard and Columbia students enrolling in Barnard faculty-led summer programs.  Funding decisions are based on a combination of financial need and academic merit. Barnard and Columbia students can apply for a scholarship as part of their program application through the portal. Students are encouraged to submit their completed application by March 6th to be considered for the next scholarship round. 
Students from other colleges should check with their home institutions about financial aid and scholarships.
Program Policies
Confirmation of Enrollment-Reservation Deposit:
Admitted students who intend to enroll must confirm their intention to participate by submitting a non-refundable tuition deposit of $500. This fee must be paid within two weeks of acceptance notification and will count toward tuition payment. Enrollment is not guaranteed until this payment is received.
Withdrawal/Cancellation:
After students have been accepted to the program and paid the required tuition deposit, they are considered an enrolled participant in that program. By making such payment they are expressing their intention to participate in the program, and acknowledge that the deposit is non-refundable. Payment in full is due by April 15th. If a student cancels participation between April 15th and April 25th, tuition and fees are refundable, minus the $500 deposit. After April 25th, tuition and fees are non-refundable.
Should a program cancellation become necessary prior to the start for reasons such as safety or under-enrollment, Barnard will refund tuition to the participants. Unrecoverable expenses incurred by the participant (e.g., airline deposits) cannot be refunded.
For unrecoverable expenses, you may wish to consider purchasing trip cancellation insurance that can be obtained through many travel agents or insurance companies. Policies vary on what triggers trip cancellation insurance, so you should check with travel insurance providers for more details.
Transfer of Credits:
Students who are not enrolled at Barnard should consult their home college/university to find out if their school will accept the transfer credits. Barnard is accredited by the Middle States Commission on Higher Education but each institution may have specific policies dictating what classes are transferable from outside institutions. Please consult with the professor for individual course syllabi.
Students with Disabilities:
Students with disabilities who are requesting accommodations during a Barnard Summer Study Program must contact the Barnard Center for Accessibility Resources & Disability Services to discuss reasonable accommodations. Students are encouraged to contact the office prior to applying and should register with the office as soon as they receive notification of their acceptance to a program.
Health and Safety while Traveling Abroad:
All students traveling internationally will be required to register through Barnard/Columbia's ISOS MyTrips Travel Registry.
It is essential that students have adequate medical insurance coverage to participate in one of our Summer Study Programs. If you have the Barnard student health insurance plan, it will cover you domestically and abroad on an out-of-network basis. If you have other insurance, make sure that it will cover you abroad for routine and emergency care, mental health, and pre-existing conditions. Be prepared to pay up-front for care and submit receipts for reimbursement.
Other resources:
Honor Code:
The Honor Code is a vital part of the Barnard community because it helps to shape the character of Barnard College. The "Honor System" refers to the combination of the Honor Code, the Honor Board, and the members of the entire Barnard community who together strive toward building a community of academic integrity. All students on one of Barnard's summer study programs are expected to adhere to our honor code: https://barnard.edu/dos/honorcode.
Contact Information
If you have general questions about your application or procedures, email studyabroad@barnard.edu for assistance. Students may also reach out directly to Professor Maria Eugenia Lozano at mlozano@barnard.edu about Sustainable Communities.